Alphacool Go Big on RGB at Computex 2019
---
---
---
Peter Donnell / 4 years ago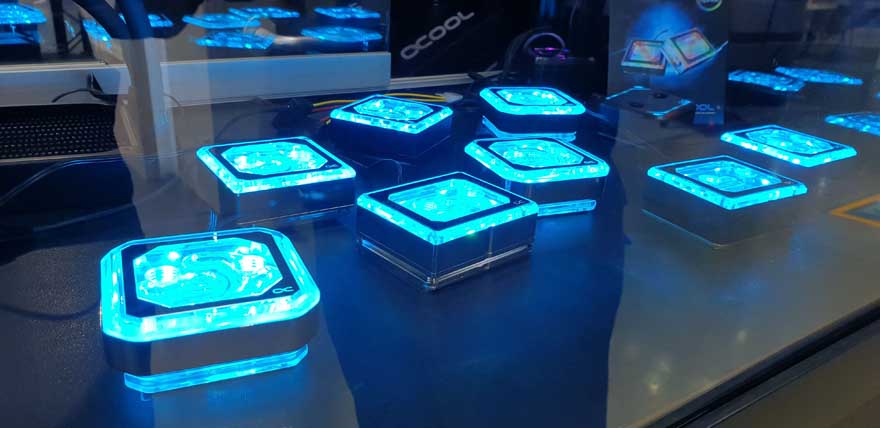 Alphacool
We're big fans of the Alphacool product range, which is hardly a shocker, as we love custom loop and they make some of the best hardware! One of their big focused this year, however, is adding more customisation options to their existing products. From the XPX Aurora CPU blocks (above) to the Eisball reservoir/pump combo (below). They're now all RGB equipped, giving you lots of ways to match the hardware up to the theme of your build.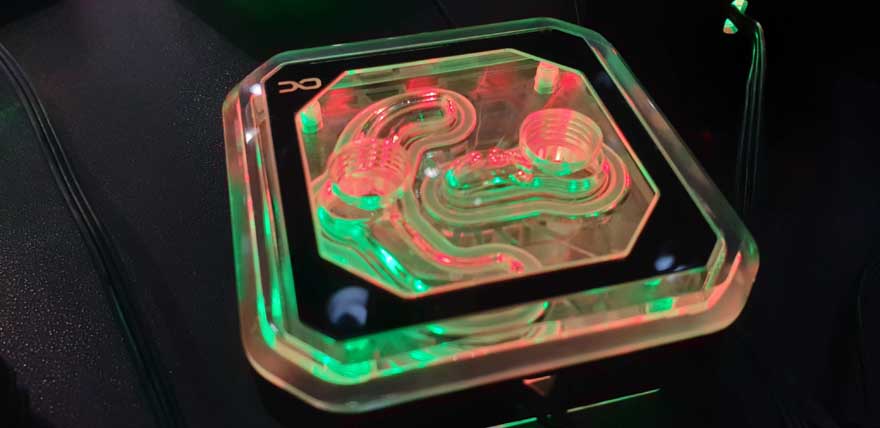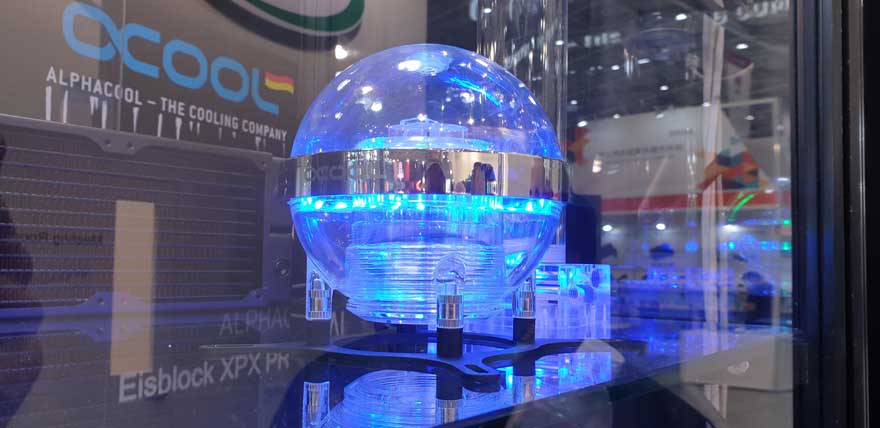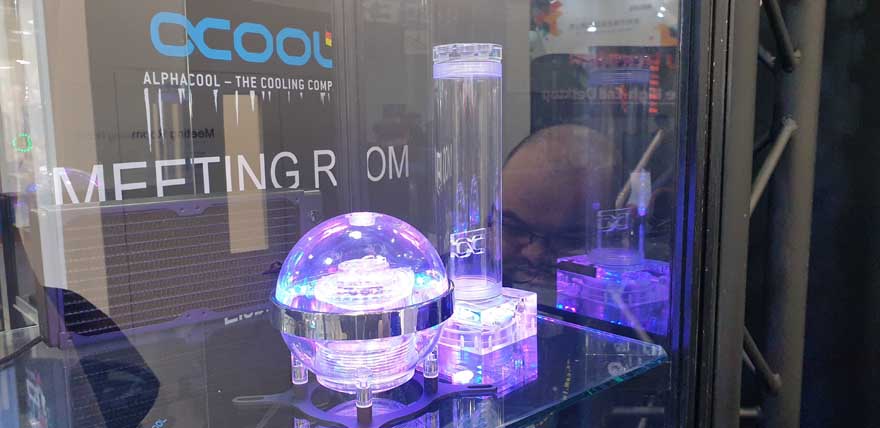 Semi AIO
Another new addition is the design on their Eisbaer Aurora and Aisbaer Aurora LT. These are custom AIO solution for those who want to take the stress out of full custom loop cooling. They come with radiators of 120mm up to 420mm, so you can scale them to your requirements. From water blocks for your CPU, to a range of GPX blocks for a range of popular GPUs.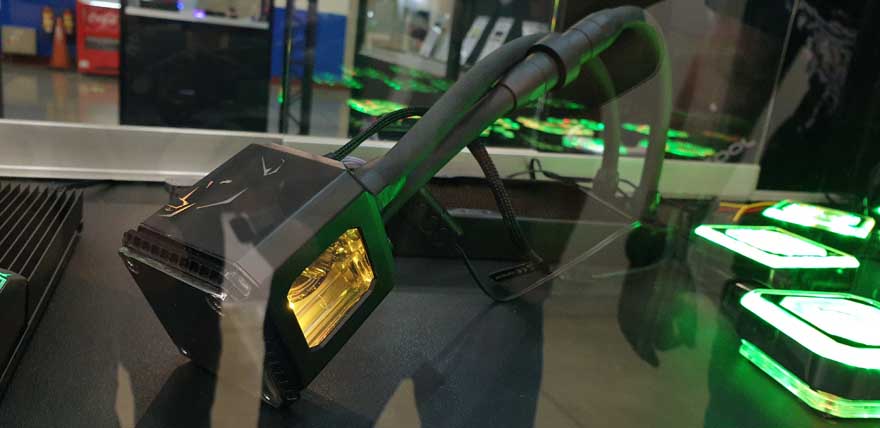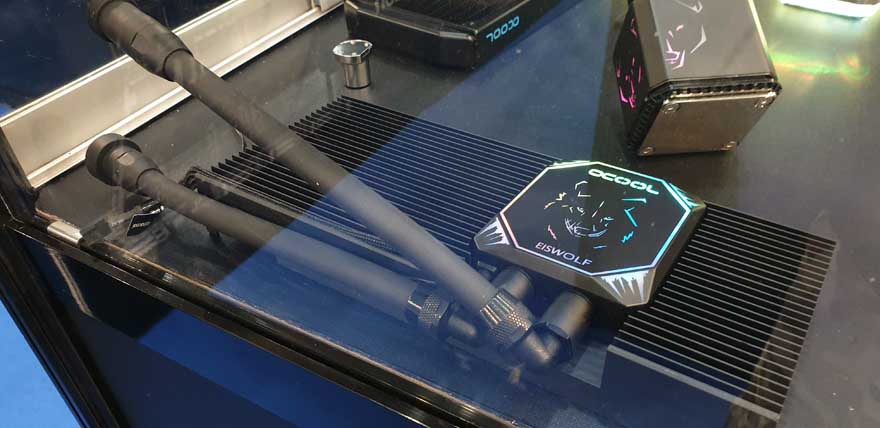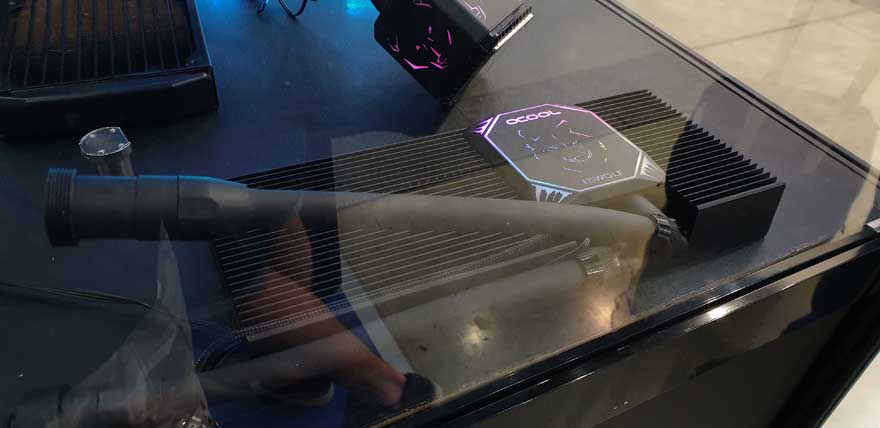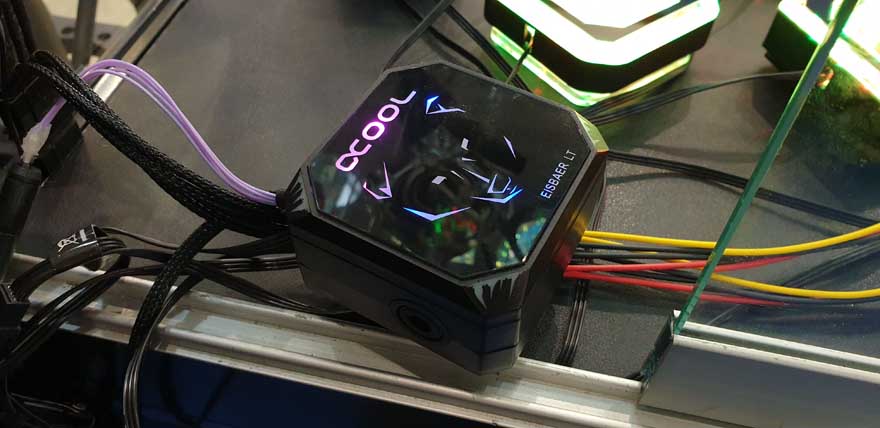 Mods
Nothing shows off custom loop better than a good mod. They had a few on show, but my favourite of the entire show, has to be this entire PC built into the box of a Threadripper CPU. Of course, this, like all the mods here, are using Alphacool custom loop hardware.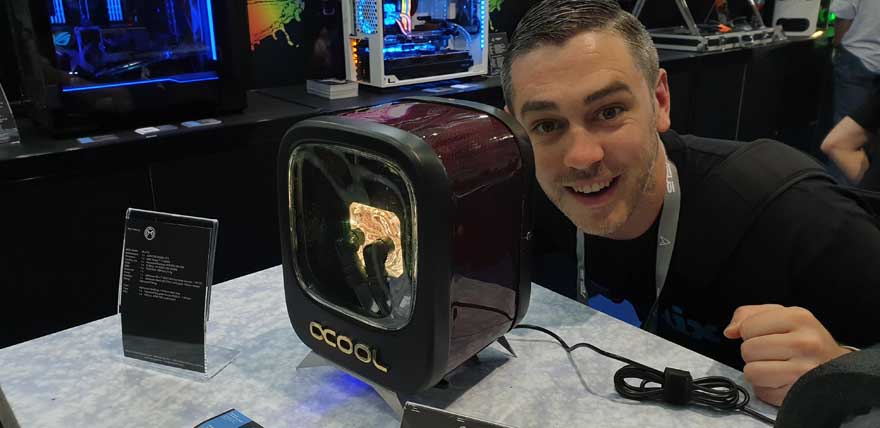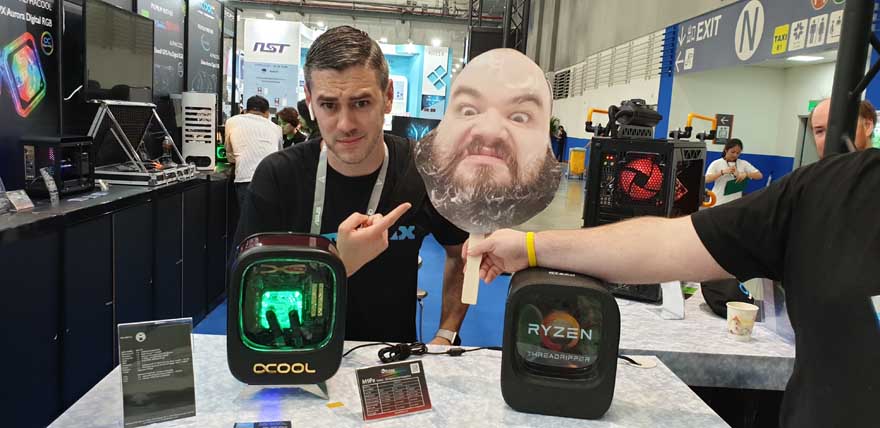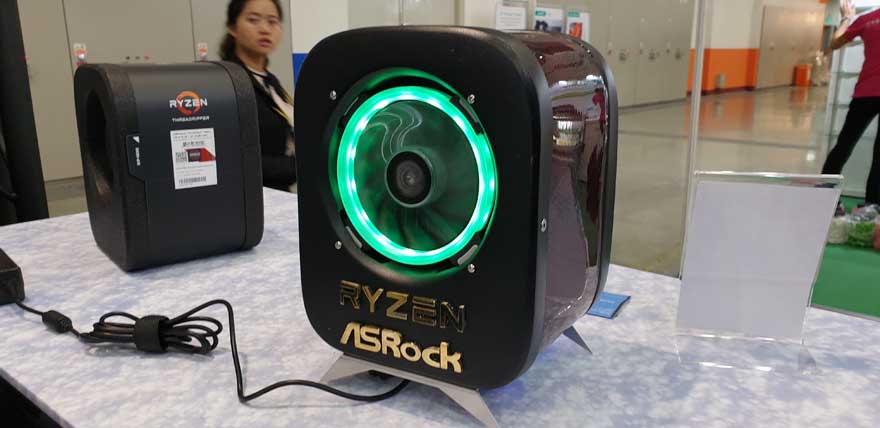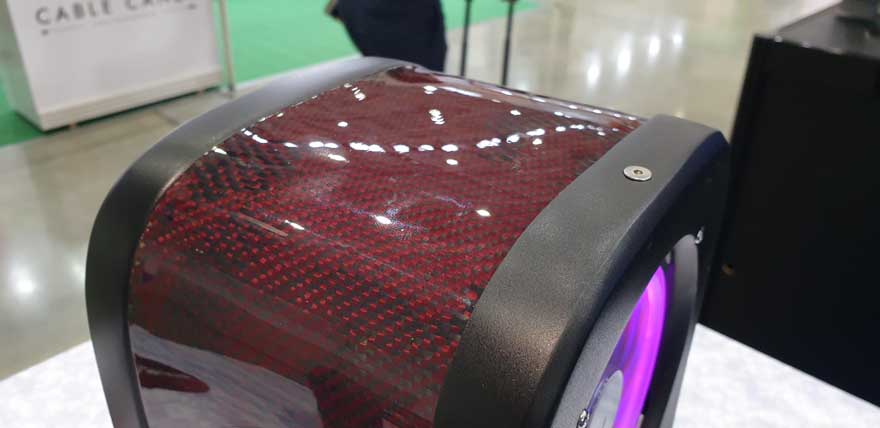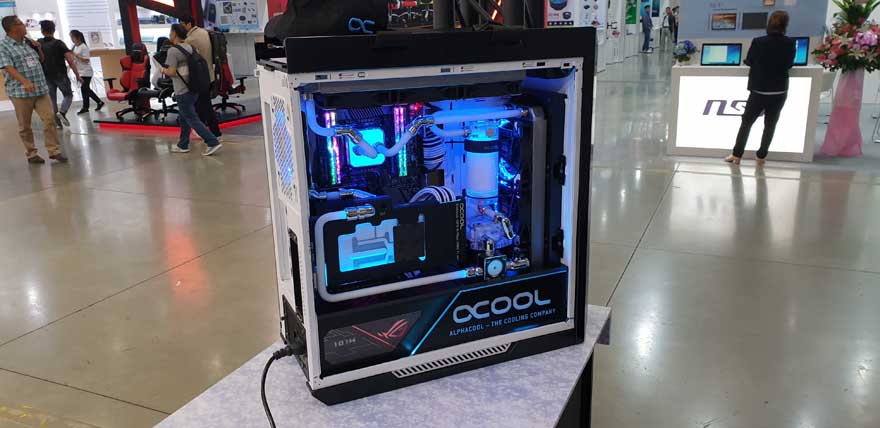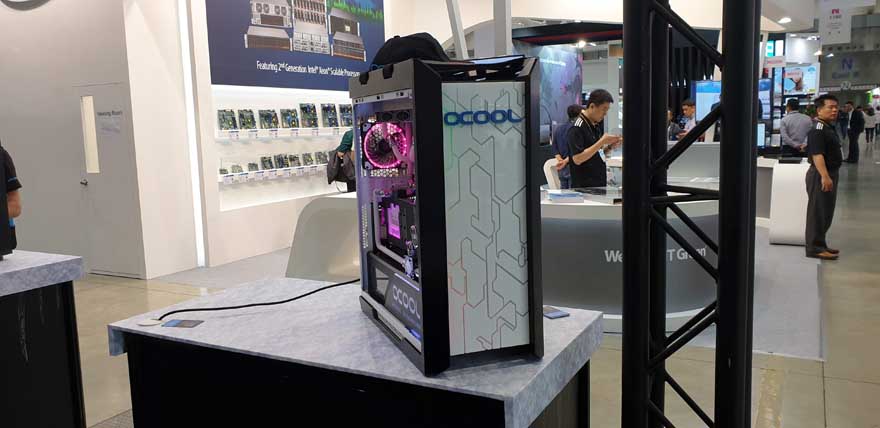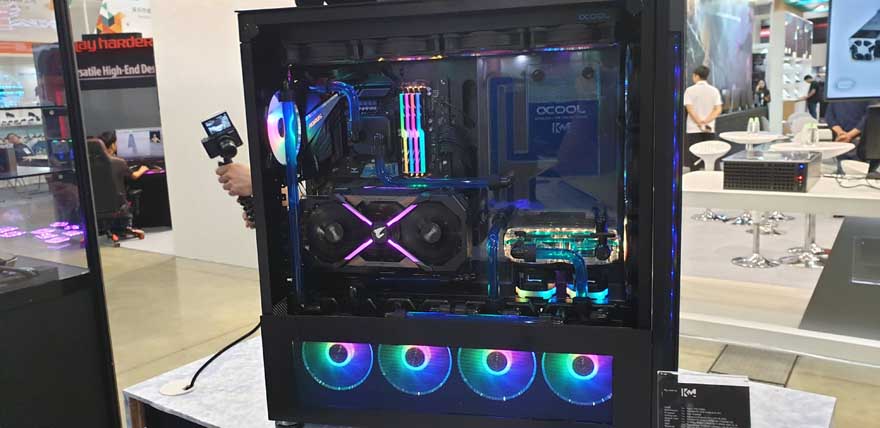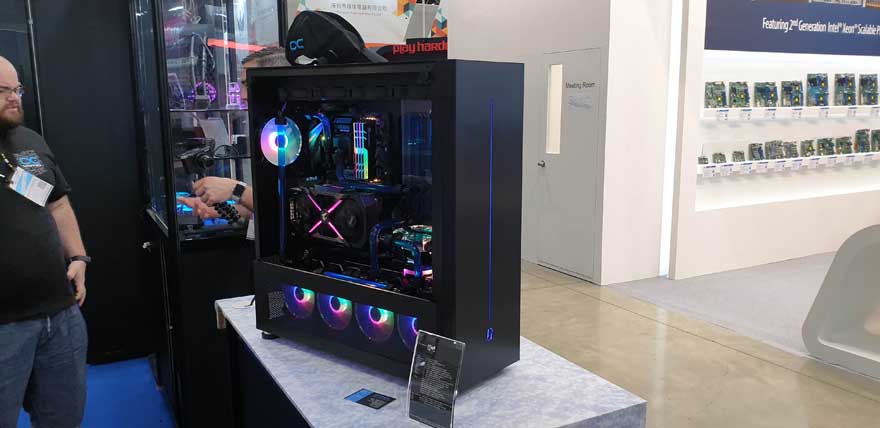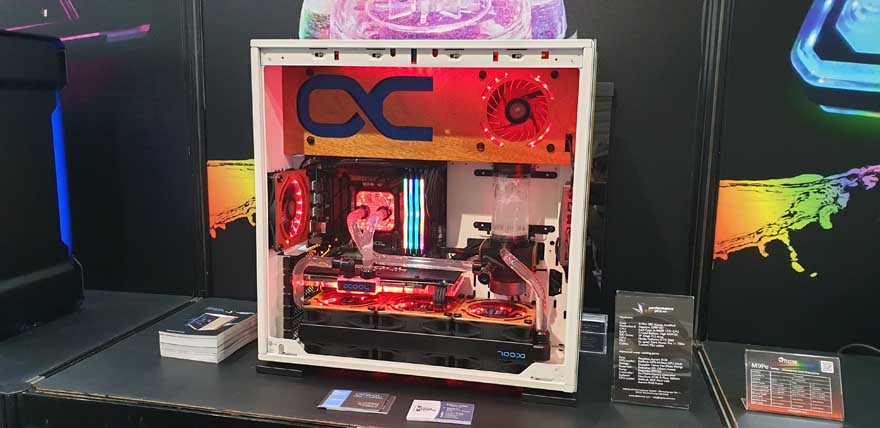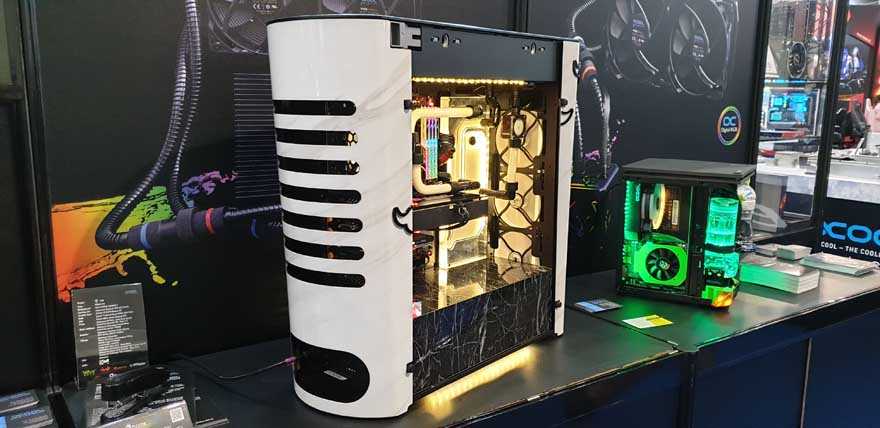 Computex 2019
We just want to say a massive thank you to our sponsors for Computex 2019; EK, Taitra, Patriot, Corsair and Viper Gaming. We'll be bringing you the latest products and news for all these brands and many more while we're in Taiwan. Check out our Computex 2019 event page for the latest!