Alphacool Introduces Eisblock HDX Series M.2 SSD Coolers
---
---
---
Ron Perillo / 6 years ago
Alphacool is introducing their new Eisblock HDX cooling line specifically for M.2 SSDs.  It is available in three variants including the HDX M.2, HDX-2 and HDX-3. The first two are passively-cooled, while the high-end model can be incorporated into a custom liquid cooling loop.
Eisblock HDX M.2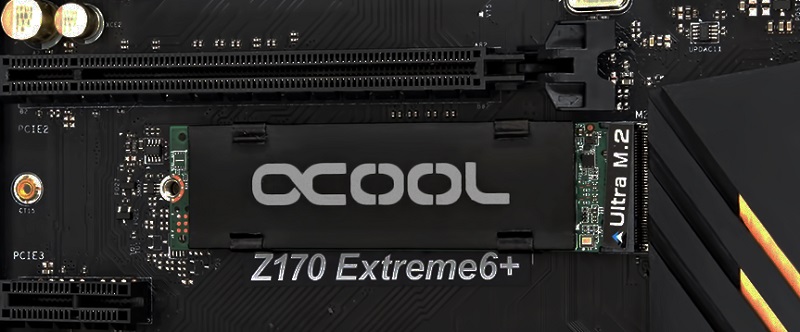 The HDX M.2 is the simplest and baseline entry model in the series. It is made of aluminum and is passively cooled by the ambient air inside the system. Measuring 68.3 x 22 x 2 mm, it is compact and comes with dual cooling plates, mounting clips and thermal pads. It only fits M.2 2280 form factor drives and cools both sides of the SSD.
It is available directly from Alphacool.com or their worldwide affiliates for 14.95€ with VAT included.
Eisblock HDX-2
The HDX-2 on the other hand is a PCIe adapter for the M.2 drive. It is also passively cooled but has a more substantial heatsink size since it mounts to a PCIe card. Like the HDX M.2, it cools both front and back and comes with thermal pads. It takes up a single slot and comes with an Allen key so its ready for drive installation out of the box.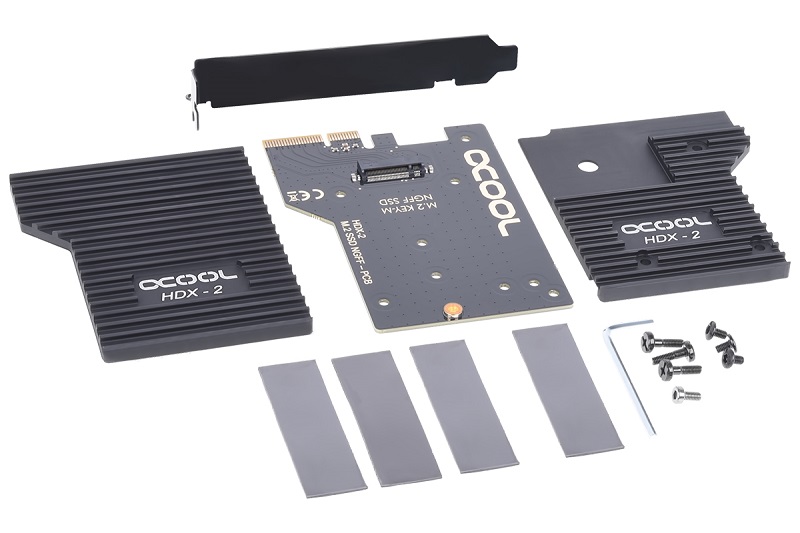 This cooling device measures 100 x 81.5 x 20mm and is available for €39.95 with VAT included.
Eisblock HDX-3
The flagship HDX-3 is made of sterner stuff than the HDX M.2 and the HDX-2. Instead of aluminum, it uses copper with acetal to prevent oxidation. Unlike the previous two, it is also liquid cooling capable with integrated G1/4″ threads. It also installs via single slot PCIe and comes with thermal pads, washers and screws out of the box.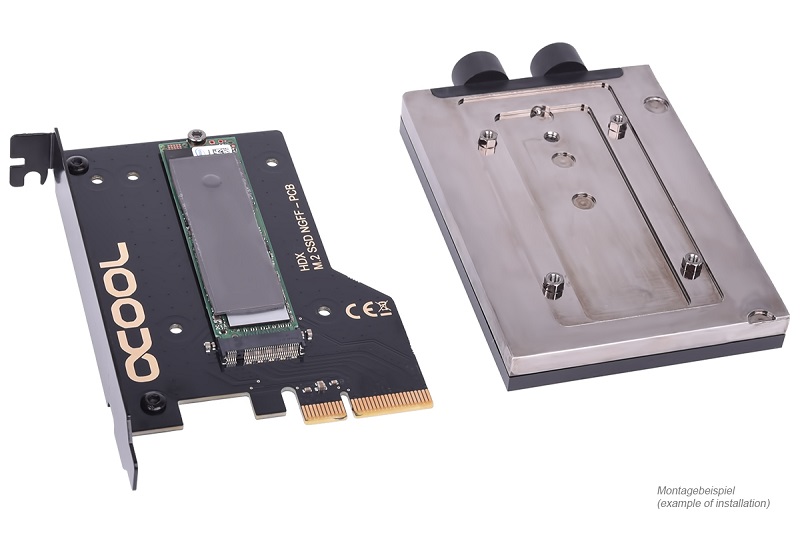 This 120 x 81.5 x 20 mm cooler costs quite a bit more at €79.99 with VAT included.