Alphacool Introduces HDX-5 M.2 RAID Card with Heatsink
---
---
---
Bohs Hansen / 4 years ago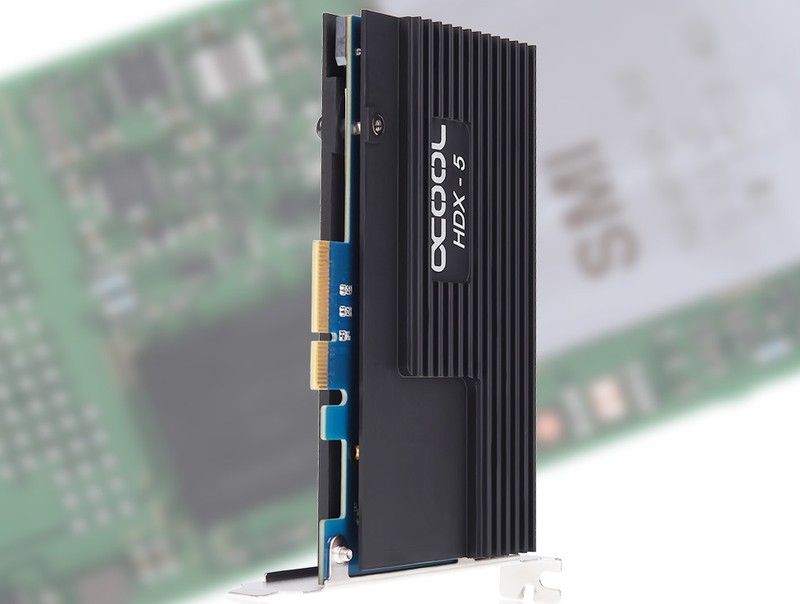 Alphacool introduced the HDX-5 which is a RAID controller card for M.2 and SATA3 drives, complete with a large heatsink in a PCIe add-in card form factor.
Dual SATA Connectivity and RAID
Alphacool's HDX-5 features two M.2 SATA slots that can take modules of most lengths as well as two traditional SATA connectors for 2.5-inch drives. This is a bit of a weird setup, but one that will give you a better performance in any case.
The HDX-5 isn't just a bridge card, it comes with built-in RAID controller which supports RAID 0 and RAID 1. You can use either two M.2, two 2.5-inch, or one of each for your setup, depending on your preference and drive availability.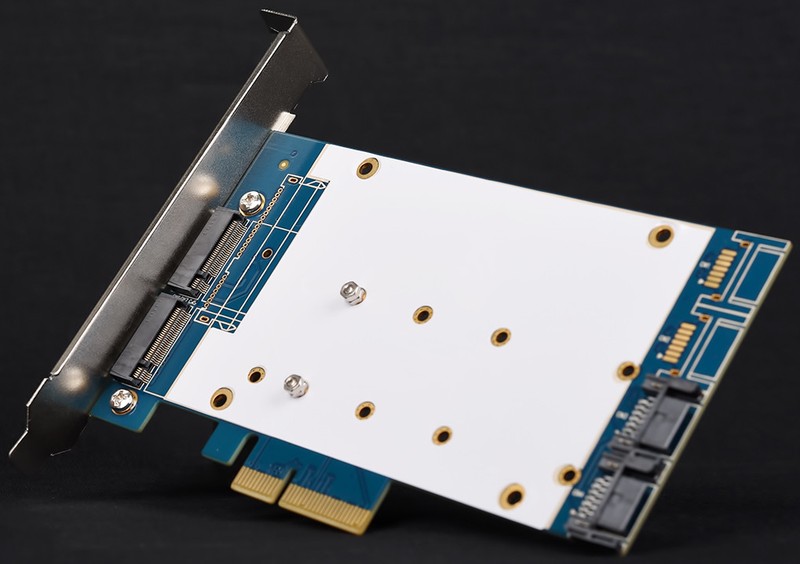 Extra Bandwidth through PCIe
Onboard connectors have a natural limitation through the way that they're connected. A lot of that can be avoided by using a PCIe card where the lanes are directly connected to the CPU. How well this then is utilised is something that depends on the inserted card.
The Alphacool HDX-5 is a 4x PCIe card with a bandwidth of around 3900 MB/s, plenty for any kind of supported drive setup.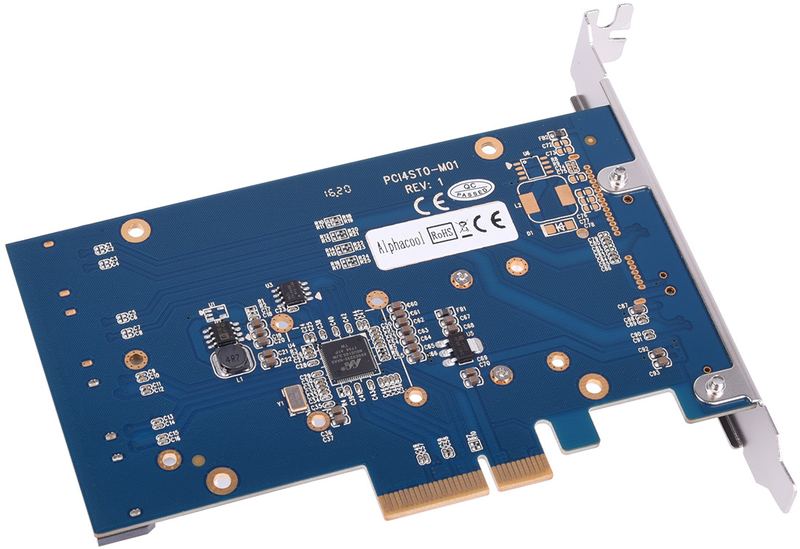 Large Heatsink for the best Performance
M.2 drives are awesome, but they have one distinct disadvantage when compared to their 2.5-inch brothers. 2.5-inch drives can use their enclosure for added heat dissipation and they're located far away from the actual hardware. On the other hand, M.2 modules are placed directly on the motherboard. Not only that, they're mostly, placed right between the two hottest components: The GPU and the CPU. That can easily result in the drives overheating and thereby thermal throttling the performance. This can have an effect as large as 90% on the performance.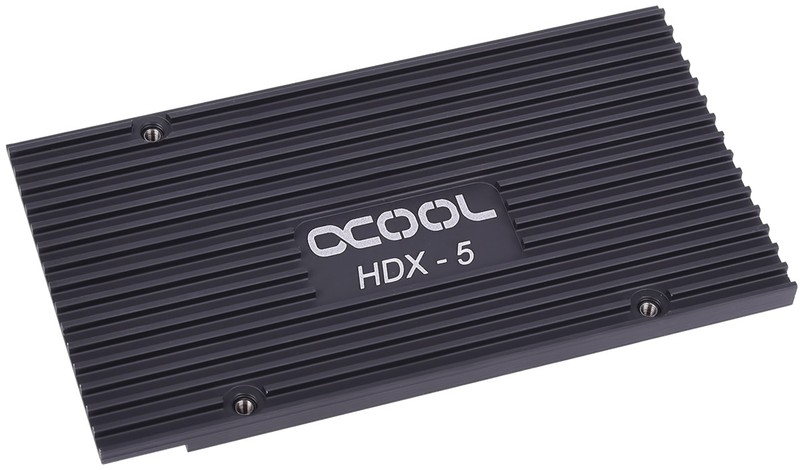 The massive, expansive HDX-5 heatsink completely covers the SSDs in both M.2 slots. This means optimal heat transfer from your SSD as it is cooled. In fact, the heatsink covers both sides of the add-in card, the one with drives and the rear side too.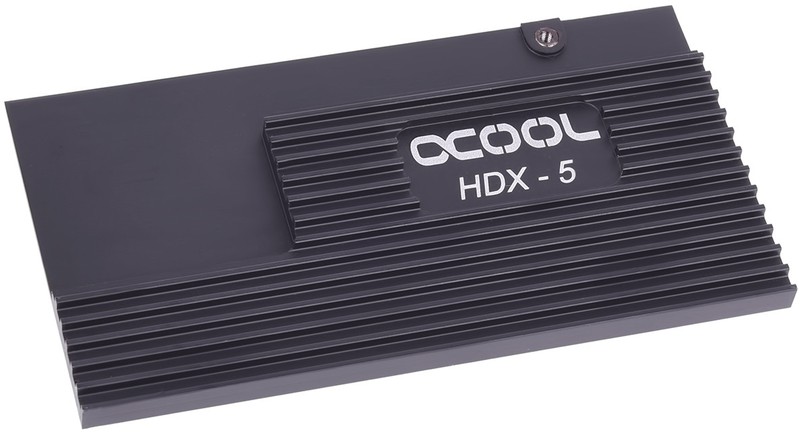 Alphacool didn't reveal a release date or price at this time.