Alphacool Teases Eisbaer Extreme AIO Liquid CPU Cooler
---
---
---
Ron Perillo / 3 years ago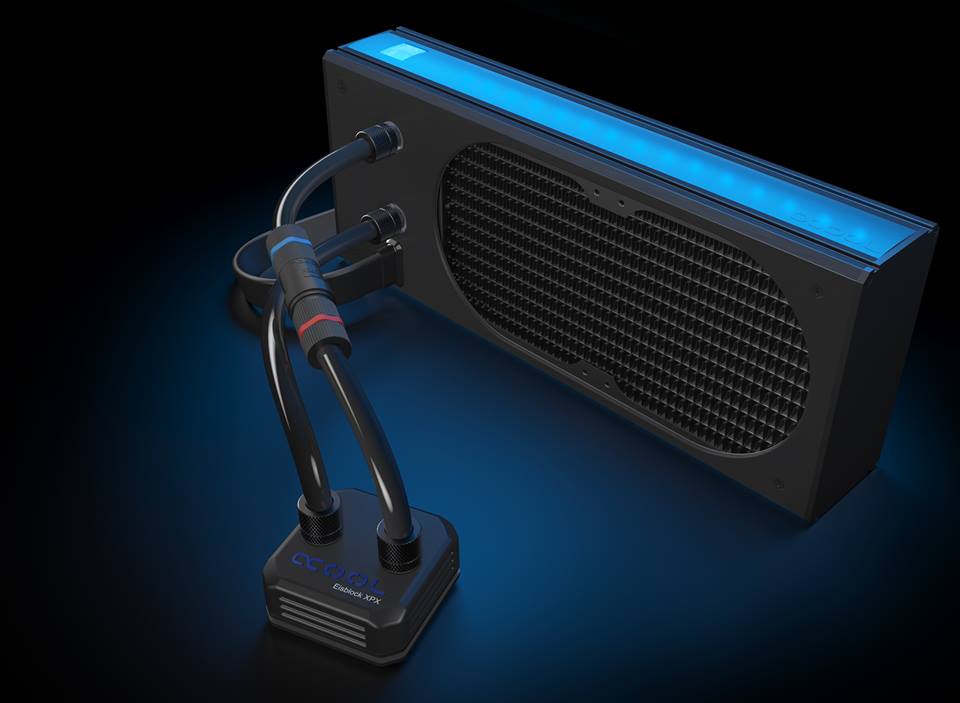 CES 2018 is almost here, so many companies which are showcasing their products for next year are getting ready. For German cooling manufacturer Alphacool, they are unveiling their new Eisbaer Extreme AIO liquid CPU cooler. This is a significant upgrade from their existing Eisbaer AIO unit since it moves the pump away from the block. The result is a lower profile CPU block, albeit having a larger radiator since that is where the pump is.
More Modular than Before
The new design is a lot more modular than the previous Eisbaer. Although that one is already quite impressively modular compared to other AIOs. It uses a full copper NexXxoS series radiator in combination with be quiet! Silent Wings 3 fans.
It has a quick release connector just like the previous Eisbaer model, but the hose does not have the anti-kink springs anymore. The radiator is also enclosed in a housing with the pump integrated at the bottom. Along the sides of it is an RGB LED for users to match with their build.
Since plugging in multiple components can be a mess of wires, Alphacool decided to use a singular flat connector coming from the end of the radiator.  This is so that the RGB LED and the pump only need to be plugged with one cable and have a clean looking build. Since the pump is not on the block anymore, the CPU area looks a lot cleaner as well.
Alphacool will be showing off this cooler in person at CES 2018 in Las Vegas in January. Pricing information to follow.