Alphacool Unveils the Eiswolf 2 for Both Nvidia & AMD GPUs
---
---
---
Mike Sanders / 1 year ago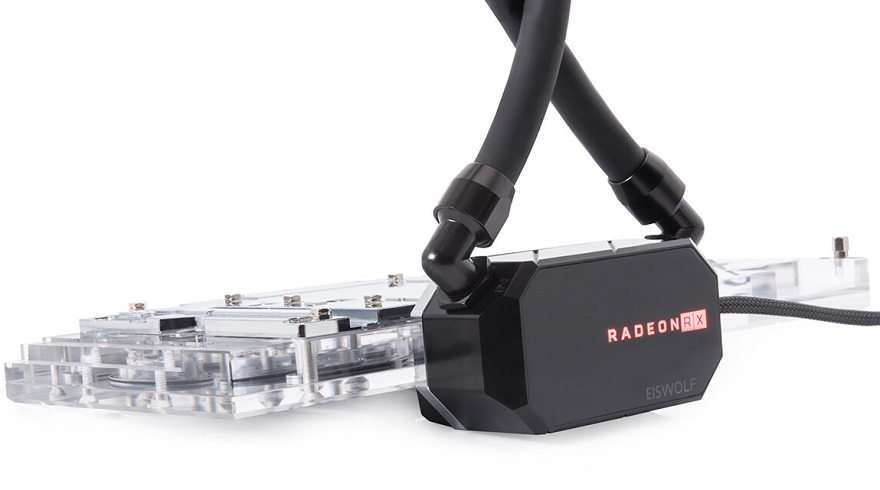 Alphacool has today launched the Eiswolf 2 AIO solution (Reference design with backplate) for AMD Radeon RX 6800/6800XT/6900 and NVIDIA RTX 3080/3090 graphics cards. As with all of their AIO models, they only use copper radiators. However, the Alphacool 360 mm NexXxoS ST30 all-copper radiator will be used in one of their GPU "all-in-one" solutions for the first time. For the fans, a new Alphacool Aurora Rise 120 mm fan is utilized. The fan impresses with a maximum pressure of 3.17 mm/H2O and offers a top-end airflow of 119.8m3/h, at a speed range of 0-2500rpm, which can be controlled via PWM.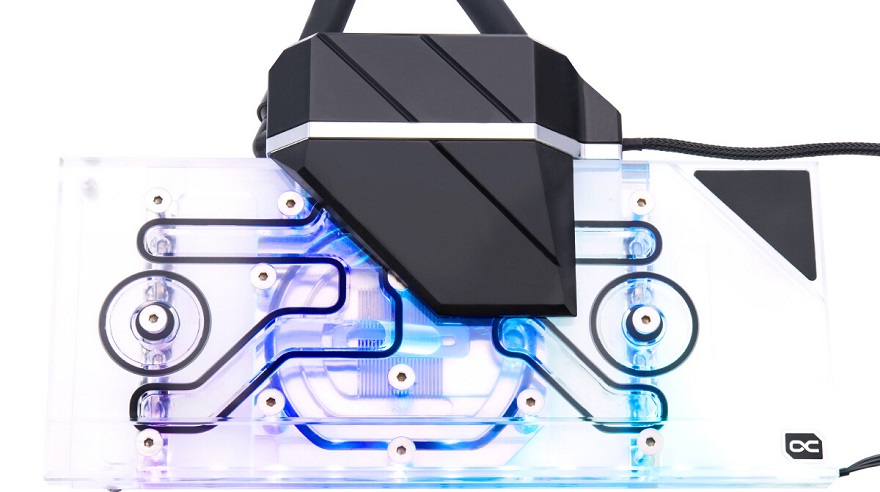 Alphacool Eiswolf 2 GPU-AIO
The decision to use the larger radiator in conjunction with Alphacool's new fans significantly increases cooling performance. The AIO is completed with the Eisblock Aurora water cooler, which actively cools all relevant components such as graphics memory and voltage converters in addition to the GPU chip. All components used (radiator, fan, cooler, DC-LT 2 pump), including connectors and hoses, are part of the Alphacool custom cooling range and are therefore available separately. This means that Alphacool is not just offering a simple AIO solution here, but a real custom water cooling system (pre-assembled & pre-filled). Only the pump housing for the DC-LT 2 pump is a custom design and not available separately.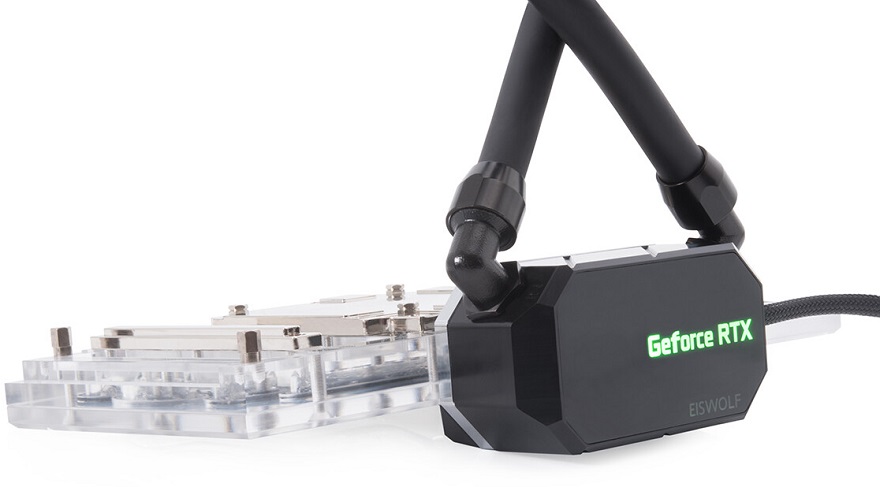 Specifications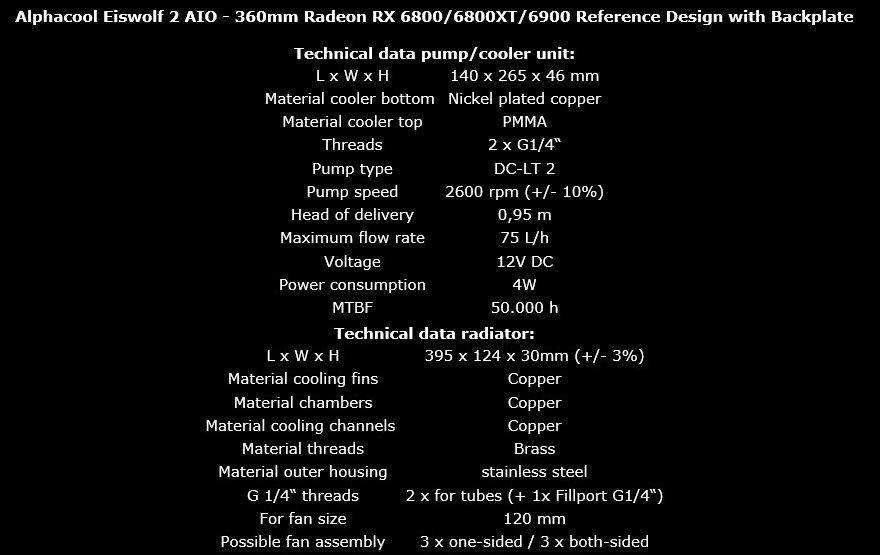 Where Can I Learn More?
While today only representing the reference designs, in the near future, more solutions for graphics cards in custom designs from various manufacturers will be made available. – If you do, therefore, want to learn more about these and other Alphacool products, you can check out their official website via the link here!
What do you think? – Let us know in the comments!