Amazon Offers Handyman Services through its 'Amazon Local Services'
---
---
---
Ryan Simmons / 9 years ago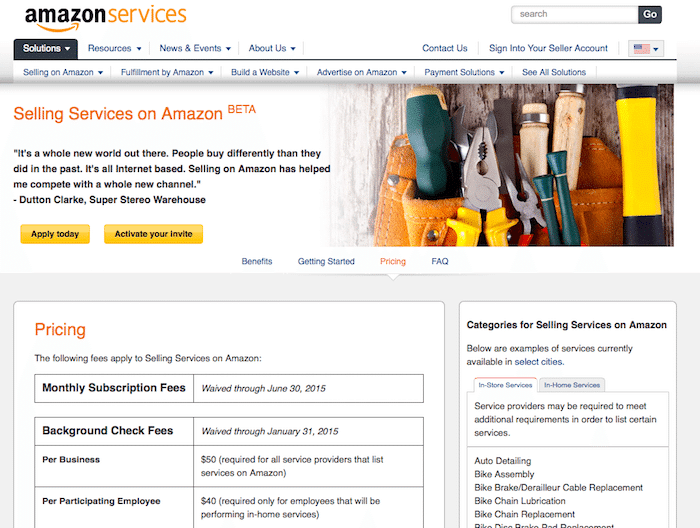 Amazon has started offering local handyman services with its 'Amazon Local Services'.
A number of visitors to Amazon.com have started noticing listings for local technicians for the fitting of items like TVs and washing machines.
It's not just about installation either, Amazon's site for providers interested in the new service, lists a whole hosts of potential services from repairs for phones laptops to bike chain lubrication and car oil changes. Amazon will take a 20% cut on service charged less than $1000 and a 15% cut for services charged above that amount. The service is currently only available in select cities in 9 states. Re/code says that this is all part of Amazon's efforts to become the absolute central location for all purchases – whether that be for goods or services.
Let's just say that Amazon is trying to take over the world.
Source: Re/code