Amazon Opens 4-Star Retail Store In New York
---
---
---
Mike Sanders / 4 years ago
Amazon Opens 4-Star Retail Store In New York
Over the last year, we've seen online retailing giant Amazon make more and more tentative steps into the world of high-street retail. There is, of course, some irony in the fact that Amazon's success led to many of the existing high-street brands going out of business. The latest venture though looks to push only their most popular products.
In a report via TheStar, the online retailer has opened a trial store in New York where only items that have a minimum 4-star rating on the website are sold.
Top Selling Products!
In an official statement, the company has said: "We created Amazon 4-Star to be a place where customers can discover products they will love. Amazon 4-Star's selection is a direct reflection of our customers – what they're buying and what they're loving." They added that in picking the products for the store they only: "chose only the products that customers have rated 4 stars and above, or are top sellers, or are new and trending"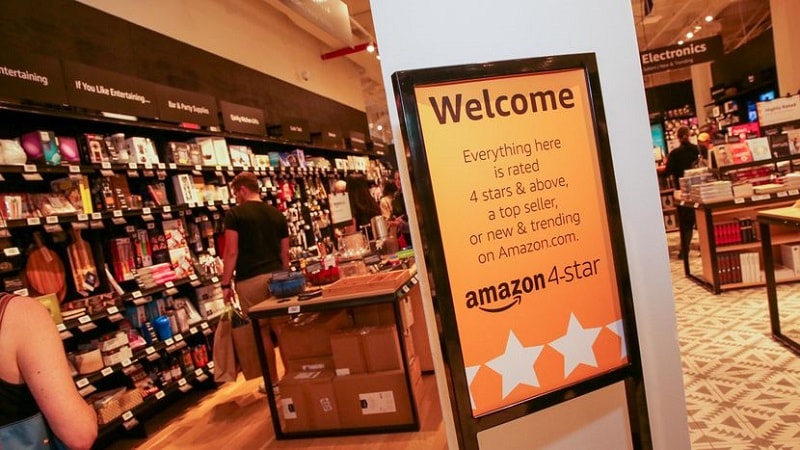 New York Only… For The Moment
The company has not given any indication at present that they plan to expand this idea any time soon. Well not the UK at least. Despite that, I must admit, I love the concept. The ability to go and physically have a look at a product has always been a major shortcoming of the online retail world. Additionally, putting some of their best selling products in a store always attracts the 'compulsive purchaser' in all of us.
In fairness, with Christmas approaching, you must admit that an Amazon high-street store would be hugely convenient. You could get 90% of it done in one fell swoop!
What do you think? Would you use an Amazon high-street store? In addition, how much Christmas shopping do you usually do on the website? – Let us know in the comments!