Amazon Set To Release New Tablets In October
---
---
---
Gareth Andrews / 7 years ago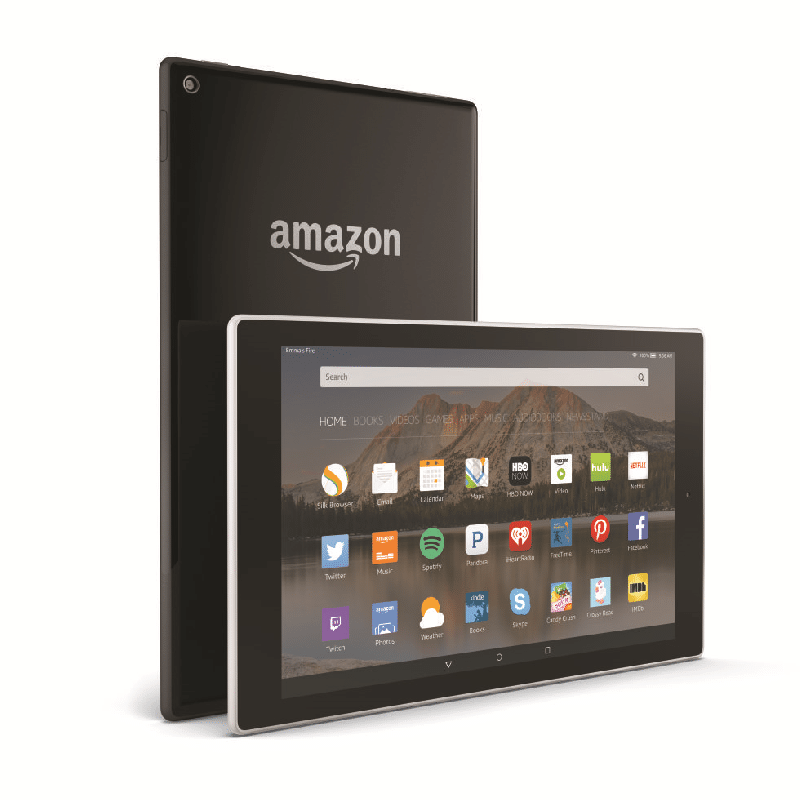 Amazon is known for a lot of things, ranging from their online store and their music stores to their Prime membership offering access to Movies and next day delivery on a range of their offered products. In recent years, their hardware has also taken the market by storm, with people buying up the Kindle and then their Kindle Fire which offered a tablet with Ebook bonuses. Now they seem to be expanding their market with a whole slew of new products.
Four new tablets are set for release in October, titled the Fire HD8, the Fire HD10, The Fire and the Fire Kids edition. Not surprisingly the Fire HD8 and HD10 will feature 8-inch and 10.1-inch screens respectively with metal backing and Gorilla glass to survive those unfortunate drops. The Fire HD8 packs 8GB while the HD10 will come with 16GB, but both are capable of being expanded with a microSD card of up to 128 GB. Priced at $150 and $230 they are not the most expensive devices on the market.
The Fire, however, has drawn the most attention, with a slower 1.3GHZ processor and 1GB of RAM the device is shown off by a 7-inch screen but comes in at only $50. Following the Fire is the $99 Fire Kids edition. A version of the Fire the Kid edition comes with a case and a 2 year no worry guarantee. This guarantee offers parents the option to send back their device, even if the kids got angry and threw it against the wall, for free.
Supporting the new devices are a slew of new features, such as the Fire OS5 which will come and show off several new features. With a variety of programs to support it, such as a year of "FreeTime Unlimited" service with the new Fire Kids edition. This offers a selection of books, shows and games that have been checked by child advocacy group Common Sense Media to make sure that your kids are only on what's suitable for them.
An interesting new piece of software is titled "On Deck", designed to help solve that problem when your about to get on a plane or out and about and have forgotten to download that TV series or movie you wanted to watch. On deck aims to solve this by downloading movies and shows automatically when the tablets are plugged in, deleting the content when you try to download something and run into store troubles. It should be noted that On Deck can be disabled.
With all these new features, who is tempted to buy a brand new Fire Tablet?
Thank you Ars Technica for the information and the image.