Amazon Unintentionally Created a Shopping List for Drug Dealers
---
---
---
Ian Viado / 7 years ago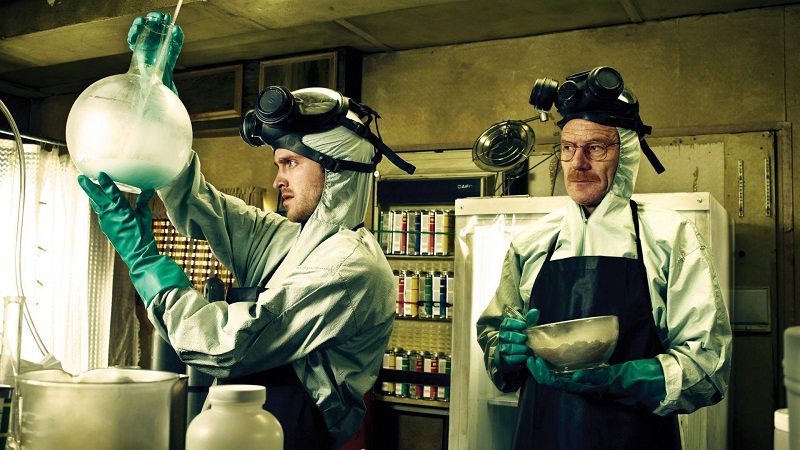 So the story begins with a supposed drug dealer buying a the AWS-100 scale from the online retailer. And then another drug dealer bought the same scale. Then another. Then another.
As most consumers are well aware of, when you search an item on Amazon, a data tracking system will use your search history to recommend other products that other users may have purchased. Well it turns out that these drug dealers bought a lot of their materials from the online retailer. Now when any customer searches for the particular scale they are recommended a laundry list of items for your own DIY drug kits.
The team at Mashable provided some of their recommended results based on searching the AWS-100 scale:
Many "spice" grinders
Pipe screens
A rolling paper and tray bundle
Bulk pure caffeine powder (perhaps to cut heroin?)
Baggies
More baggies
Skull baggies
Pot-leaf baggies
An encapsulation machine and gelatin capsules
A scientific spatula
A diamond tester (?!)
"Air Tight Odorless Medical Jar Herb Stash Medicine Container"
Digital caliper
Tweezer and snifter set for "miners and prospectors"
A tool for cleaning a gun part
A safe in the form of a Dr. Pepper can
Potassium Metabisulfite (for decontamination?)
A drug testing kit ("this kit contains the same reagent chemicals as found in Justice Department test kits")
A really powerful magnet
"TAP DAT ASH" ashtray
Beta alanine powder (maybe for bodybuilders?)
An actual drug called kratom (big in Thailand, apparently)
This was obviously unintentional on Amazon's part but it's hard not to find the comedic aspect of this.
A great point that was brought up by Mashable was the possible impact this could have on how long it is before authorities begin requesting account info based on shopping trends by users on Amazon.
The Digital Rights Advocacy Group, The EFF, has stated that  "the service is not making clear to their users what standards and rules law enforcement must follow when they seek access to sensitive user data."
Thank you to Mashable for providing us with this information.