AMD 7900 XT Said to Be At Least 40% Better Than the 6900 XT
---
---
---
Mike Sanders / 2 years ago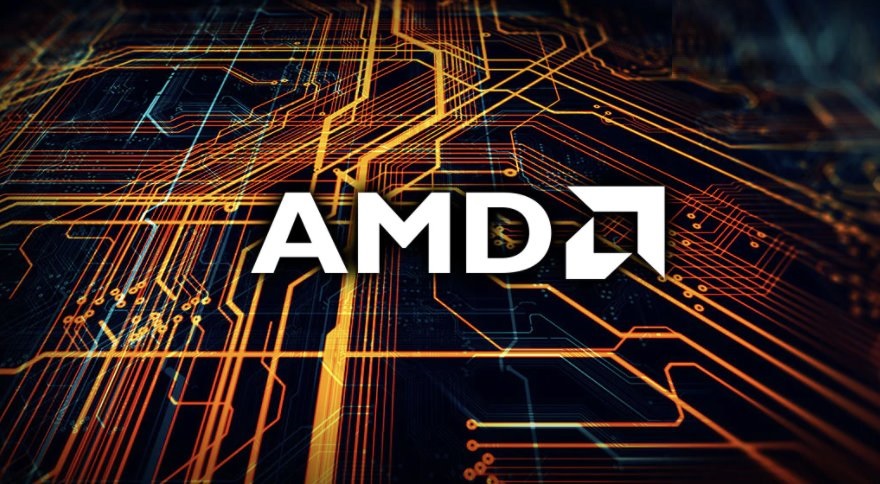 With the launch of the AMD Radeon 5000 and particularly the 6000 graphics card series, I think it would be fair to say that while not currently competing with the best Nvidia has to offer, Team Red does at least have some very tempting alternatives for consumers to consider. Well, presuming that there were any graphics cards readily available to buy right now at a reasonable price.
As with most things tech-wise, however, eyes are already turning towards what the future may hold and following the release of leaked internal documents, AMD is reportedly confident that with the transition to the RDNA 3 architecture, the Radeon RX 7900 XT will be at least 40% more potent than the current flagship 6900 XT design.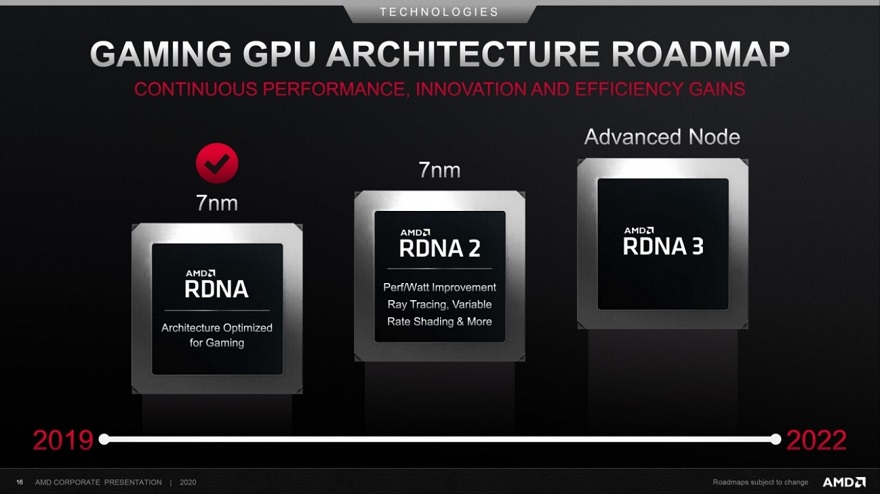 AMD Radeon RX 7900 XT
With RDNA 3 almost certainly transitioning to a smaller node design (very likely 5nm), AMD is reportedly focusing their attention on the performance to wattage ratio, suggesting that the 7900 XT will likely outperform the 6900 XT, in that specific area, by around 50%. However, in terms of outright graphical grunt, while they have stated a minimum gaming performance gain of around 40%, Team Red is hopeful that the true figure will be something closer to 60%-80%.
A figure which, if proven accurate (which is a BIG if), would potentially see them not only compete with Nvidia but potentially have the most powerful gaming graphics cards on the market and possibly by a notable margin!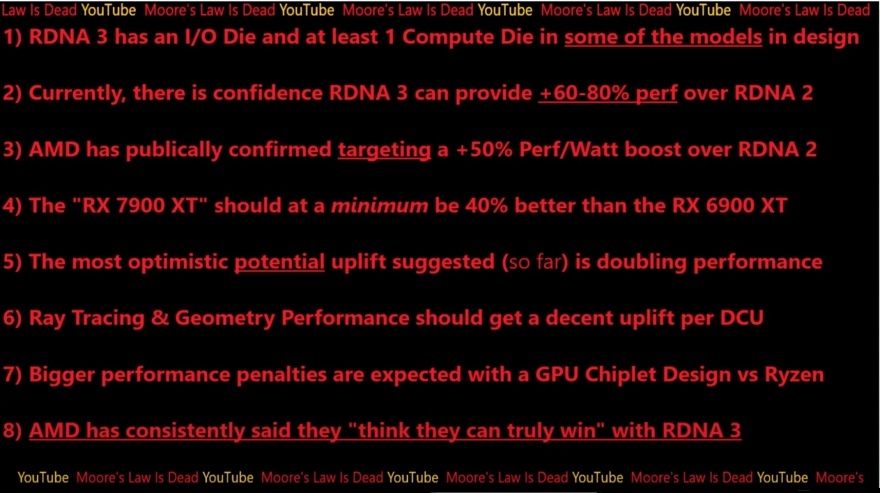 What Do We Think?
Given that the Radeon RX 7900 XT is not expected to be unveiled until late next year, we're still clearly a long way away from having any of this information confirmed. So, in other words, take all of this with a grain of salt. However, in terms of what the future may hold, all we can say is that RDNA 3 is certainly looking to be not only very exciting but also potentially amazing potent!
What do you think? – Let us know in the comments!