AMD A10-6800K Passes 8GHz With LN2
---
---
---
Ryan Martin / 8 years ago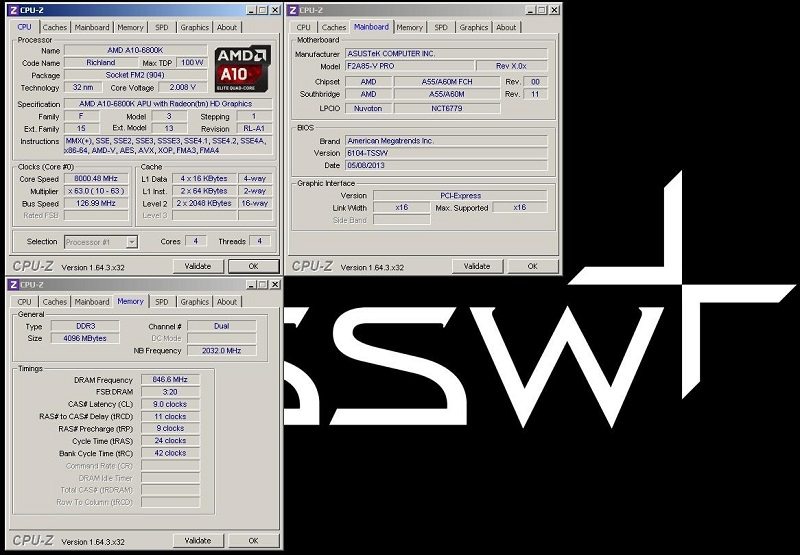 Extreme overclocking always seems to be in the news and as we've mentioned before, hardware vendors are always trying to get one over on each other in terms of frequency records to prove that their hardware is better than the rest. The latest record comes courtesy of ASUS and AMD.
AMD's A10-6800K may be new to the market but it certainly hasn't taken overclockers very long to crank up the frequency. The Finnish overclocked dubbed "the Stilt" managed to hit 8GHz with his A10-6800K chip. This was done with a core voltage of 1.992 (not 2.008 as reported by CPU-Z) volts and 63 X 126.99MHz in terms of the multiplier and bus speed. Naturally LN2 cooling was used to keep this all under control.
What's more impressive is unlike other overclockers who disable all but one core/thread to achieve the maximum frequency, the Stilt kept all four cores active. He also ran 8GB of RAM at 1692MHz DDR3 speeds.
The relevant validations can be seen here over on HWBot.
Image courtesy of HWBot