AMD Acknowledges Ryzen FMA3 Bug and is Preparing Fix
---
---
---
Ron Perillo / 4 years ago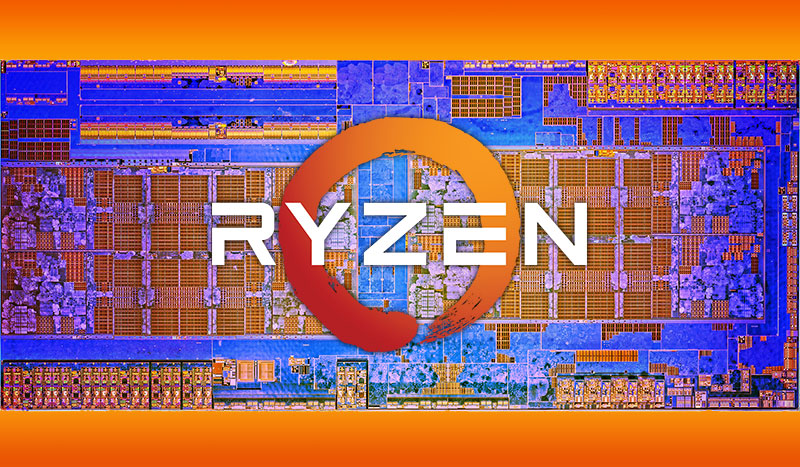 Several days ago, reports surfaced from HWBot's forums of an AMD Ryzen bug that crashes the system under a specific chain of FMA3 instructions. HWBot forum regular Mystical has discovered that using a very particular set of FMA3 instructions in Flops v2, AMD Ryzen CPUs will crash with Haswell optimised binaries. Speaking to DigitalTrends on Monday, AMD has confirmed the existence of the bug and has stated that they have discovered what is causing it. Massman from HWBot has ruled out the possibility of it being a chipset issue and AMD did not provide any details of how exactly the problem is caused but has also promised that AGESA microcode updates are being distributed to motherboard manufacturers to fix the problem.
The Ryzen CPU FMA3 bug is not just triggered exclusively by the Haswell binary Flops benchmark, simple apps with basic user privileges can also crash it. The bug was also tested by several users running on stock, non-overclocked hardware and have been tested on several different Ryzen 7 processors. With AMD's upcoming 32-core Naples enterprise processor, this could further become a major issue if not sorted out soon so it is a good idea to stamp out any possible bugs that can halt the processor operating in any way. As Mystical points out in the original HWBot thread, the fact that a user mode program is able to hard freeze the entire system, makes it possible to perform DOS attacks so this can be a massive security issue in enterprise environments.
AMD has not given out a specific date yet on when these microcode updates will roll out, it also depends on the motherboard manufacturers that will integrate it with their UEFI updates. Since AMD is releasing their Ryzen 5 processors on April 11th, it is safe to say that they are pushing to release these updates well before that launch happens or it will directly affect their sales.