AMD Confirms AM4 Support Good Till 2020
---
---
---
Samuel Wan / 3 years ago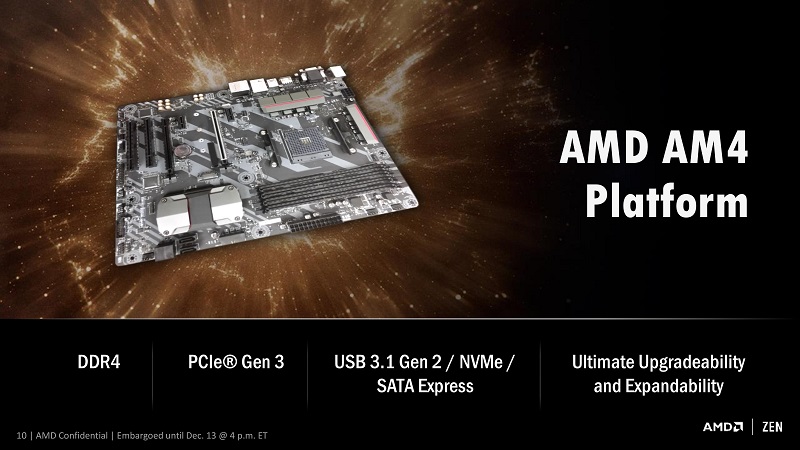 One of the banes of desktop PC fans is the constant requirement to upgrade the motherboard. The release of new CPUs that require a new socket largely drives this trend. Moving to a new motherboard can often bring about a lot more hassle than many users would like. For those who like to stick with a single motherboard for a long as possible, AMD has got your back until 2020.
In a recent interview, AMD clarified that they would support the AM4 socket until 2020. That gives users plenty of time to do at least one worthwhile CPU upgrade. This means AM4 users will be able to seamlessly upgrade to new 2nd generation Ryzen processors with a simple BIOS update. AMD will support AM4 for at least another 2 or 3 releases if the 2020 timeframe holds out. The 2020 timeframe also allows a clean break and move to maybe AM5 and UEFI only motherboards.
AMD AM4 Future Proof With BIOS Update
More specifically, Pinnacle Ridge, the update to Summit Ridge will be supported. All AM4 owners will have to do is update to AGESA 1.0.0.7.  Pinnacle Ridge is expected to be a die shrink from 14nm to 12nm. There is also the possibility that Pinnacle Ridge could feature Zen+/Zen2 which is an architectural update. However, those updates are more likely to arrive 2019, with 2018 featuring more minor tweaks.
Despite keeping AM4 for so long, AMD will not be standing still. New AM4 motherboards will have updated features and chipsets. AMD also has a history of new CPUs being backwards compatible while also supporting a new socket. That could mean a AM4+ if the market is ready for one. With Ryzen being more competitive, it will be interesting to see if Intel will respond in any way with their sockets.