AMD Baffin, Banks and Weston GPUs Spotted
---
---
---
Samuel Wan / 7 years ago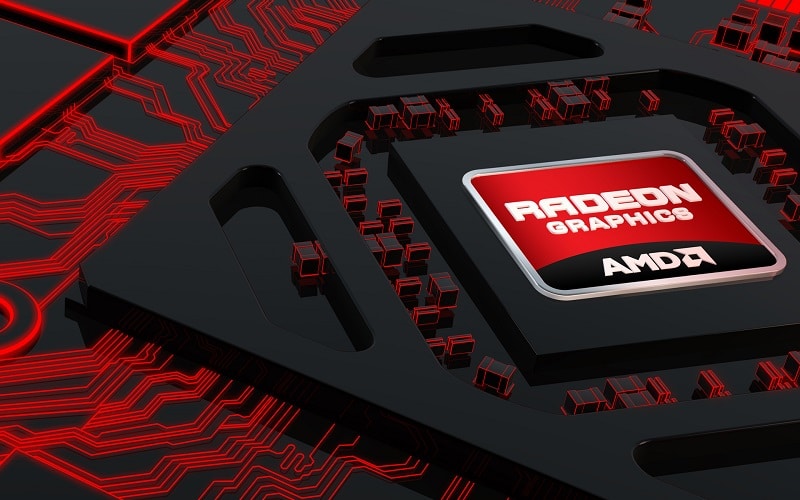 AMD looks to be preparing things behind the scenes for their Radeon 400 series of GPUs. After a number of AMD GPUs have been spotted shipping out of Hong Kong and India, a number of new GPUs have shipped out of Canada where AMD has their Markham office with the telltale AMD labelling. Of course there is the flagship Polaris part, the Baffin XT but also the yet to be revealed Banks Pro and Weston[XT] and Weston Pro. Both Weston and Banks are northern islands in the Artic, right in line with the Northern Islands lineup for the 400 series.
Carrying the C981 label, Baffin XT is exactly what I suspected it to be, an R9 390X replacement part. This is because it carries a G5 moniker with 4GB of memory, pointing to either GDDR5X or GDDR5. The most likely configuration in my mind is GDDR5X with 256bit bus which should be enough considering AMD's new delta colour compression techniques. The 4GB VRAM buffer does cast doubt though if it will be a Hawaii class chip, rather it may be a Tonga replacement.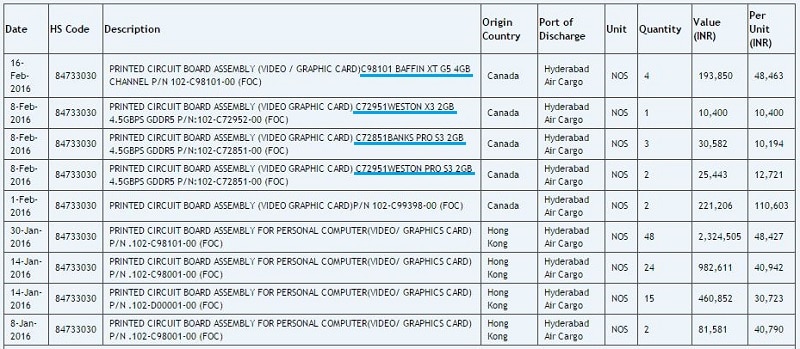 Moving on we have two Weston hips, both based on the C729 die, with one being the XT and the other the Pro variant. The Banks is based off the C728 die instead but all three chips utilize GDDR5(X) and have 2GB's worth. These 3 actually first appeared back in September 2015 and the C7xx moniker gives it away as either 28nm parts or pre-GCN 4. The 4500Mhz GDDR5 clock gives these cards away as either Oland or Cape Verde, probably making them rebrands for the budget segment. Either way, it looks like AMD will be making some major announcements at GDC next month.