AMD CES 2022 Highlights – Processors, Graphics Cards, And More!
---
---
---
Mike Sanders / 7 months ago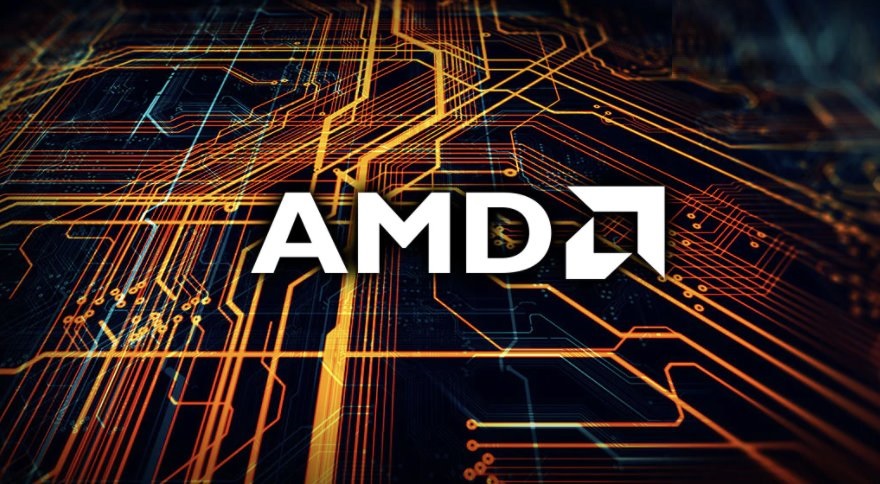 AMD has just concluded its CES 2022 keynote address, and while it certainly contained a lot of exciting news and announcements, it also contained (putting it as politely as possible) a lot of bloat that we daresay 99% of you reading this couldn't care less about. – With this in mind, therefore, what were the major reveals made? Well, since we did watch it, to save you the trouble of scouring through it yourself, we've picked out all of the major key product and tech launches made during the live-streamed event!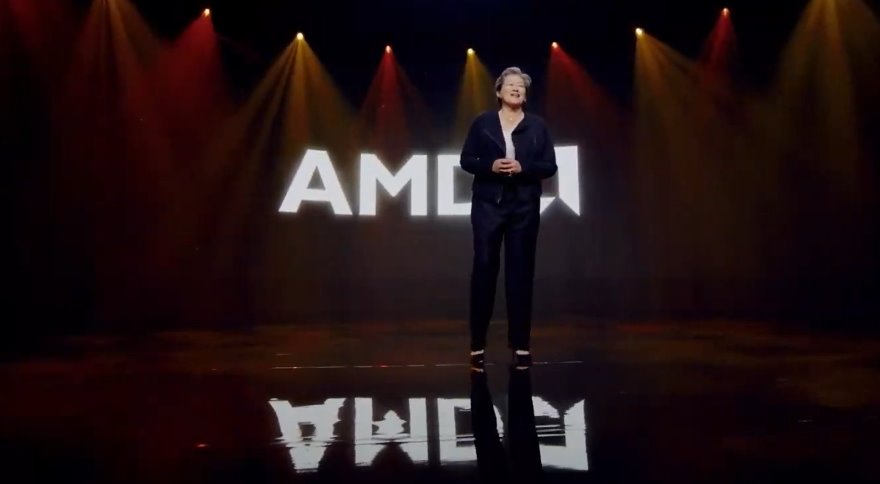 AMD RYZEN 6000 Mobile Processors
Starting off with laptops, AMD has formally confirmed the launch of their new Ryzen 6000 mobile processors offering some of the highest levels of performance with battery efficiency. Their new mobile CPU designs, for the first time ever, will include RDNA2 integrated graphics (the same basic architecture that currently powers consoles such as the PS5 and Xbox Series X/S).
AMD is claiming the following performance boost specs for some of its models:
6nm Node Design
Up to 8 Core Zen3+ CPU design
5GHz boost clock speed
1.3X faster processing compared to the last generation
2X graphics performance compared to the last generation
69% faster video rendering
First CPUs to incorporate Microsoft Pluton security
Up to 24-hours of video playback in a single charge (30% less power consumption compared to Ryzen 5000M
Circa 10% generational performance gain in single-core benchmarking – Nearly 30% in multicore
In a small jibe at Intel, AMD has claimed that their RDNA2 graphics architecture offered in their Ryzen 6000 mobile platform is significantly faster.
It would also appear that some of the first AMD laptops, likely the more higher-specced models, will include USB 4.0 support offering data transfer speeds of up to 40GBPS.
AMD Radeon RX 6000S/6000M
Building further on their laptop product launches, AMD has also confirmed the release of the AMD Radeon RX 6000S series designed specifically for use with upcoming ultra-thin notebook models. Offering high-performance in compact devices, the new design should see the chipset size reduced by around 20%.
This has also been incorporated into their mobile graphics with two brand new GPUs. The Radeon 6300M and 6500M which, at least based on what AMD is showing here, might be entirely capable of handling modern AAA gaming at some very potent setting levels.
AMD Radeon RX 6500 XT
Here is it, the graphics card we've known was coming for months is finally confirmed! – Specifically being targeted as an upgrade option for Nvidia 1650 or AMD 570 owners, it seems pretty clear that this should offer a very strong capability with an increased comparative performance of (roughly) 25-30% in many modern titles.
This is, however, almost certainly thanks to the inclusion of AMD's FidelityFX technology (Team Red's version of Nvidia's DLSS).
Available January 19th, the Radeon RX 6500 XT will cost $199. Whether it will actually have this price, however, remains to be seen.
What about the Radeon RX 6400 though? Well, AMD was surprisingly quiet on that subject, but we can likely expect to hear more if not over the next few days, then almost certainly before the end of the month.
Upcoming Graphics Cards
AMD has said that it currently plans to release 18 (and possibly more) new graphics card designs this year. Now, admittedly, this will be spread across both desktop and mobile and will also likely include those they have revealed here at CES 2022. – The key aspect of this, however, is that this is basically 100% confirmation that the Radeon RX 6000 desktop GPUs will arrive before the end of this year.
AMD FidelityFX to Be Integrated into Drivers
AMD has said that as part of a major update planned for their Adrenalin graphics card drivers, FidelityFX will basically be integrated into the software to potentially allow it to work with any gaming title around. Even in instances where it potentially isn't officially supported.
Although not confirming the exact release date, AMD has confirmed that this driver update will arrive in Q1 2022.
AMD Ryzen 5800X3D – 3D V-Cache Technology
This is exciting. A brand new processor from AMD featuring their 3D V-Cache technology. In theory, or at least according to AMD, this could well represent the most potent gaming processor available on the market.
8-core/16-thread design
3.4GHz base clock speed – 4.5 GHz boost clock speed
64MB 3D V-Cache (32MB 2D cache)
Compatible with both AMD 400 and 500 series motherboards
AMD has claimed that this new 3D V-cache design will offer around a 10-15% framerate boost when compared to its standard Ryzen 5000 models. – And not to mention that with this technology, AMD is claiming that this makes the 5700X3D the fastest gaming processor currently (well, shortly) available on the market!
What about that release date though? Well, AMD hasn't committed to anything beyond Spring this year. So expect this new powerhouse CPU to be available around March/April.
AMD Zen4 – 5nm Design!
AMD has confirmed that Ryzen 7000 desktop processors are currently in development within their workshop and will be utilising the Zen4 architecture on a 5nm node design platform. – This will, unfortunately for some, see it (for the first time since Ryzen arrived in 2017) see a brand new AM5 socket design on an LGA1718 socket design.
So, in confirming many prior rumours seen over the last 6 months. AMD is indeed moving to put the pins on the motherboard rather than the chipset for its next-generation processors.
Although no exact release date has been confirmed, AMD has said that they plan to bring Ryzen 7000 desktop CPUs to the market in the 2nd-half of this year. So, similar to their Radeon 6000 desktop GPUs, we may indeed be looking at two major launches from Team Red in a very short period of time.
What Do We Think?
AMD has certainly got CES 2022 off to a very big start. With Nvidia's keynote coming immediately after, what will Team Green have to say about this? Well, we'll be covering that very shortly, but if you want to check out the AMD keynote in full, we've embedded the video for you below!
You can also check out their official YouTube channel here!
What do you think? – Let us know in the comments!