AMD Details R9 290 Architecture And Performance Metrics
---
---
---
Ryan Martin / 9 years ago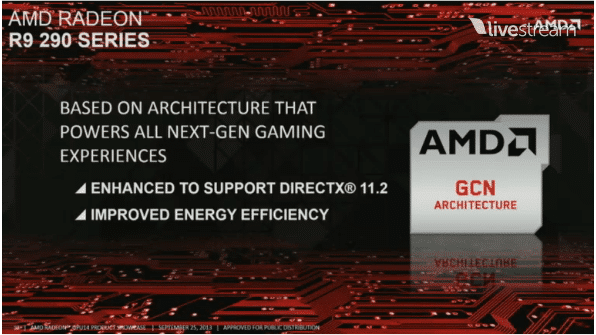 While AMD chose not to disclose any raw specifications when it officially unveiled the R9 290 series just a few moments ago they did disclose some metrics about the performance and architecture which hints at performance.
Starting off AMD says that the R9 290 series has improved energy efficiency over the previous HD 7000 generation. Additionally there is enhanced hardware level support for Microsoft's Direct X 11.2 API.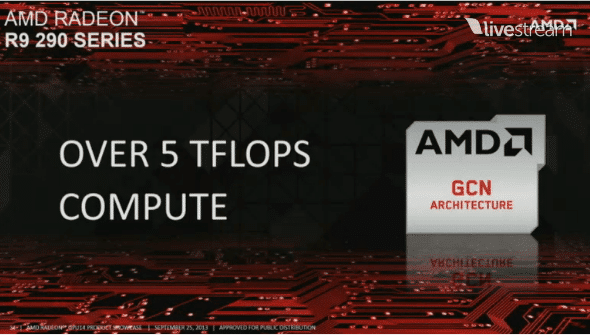 Next up the R9 290 series supports over 5 TFLOPS of compute power, the HD 7970 GHz Edition had 4.3 TFLOPS – a 16% increase.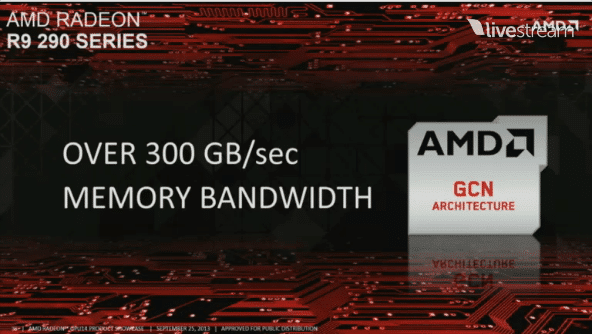 The memory bandwidth has increased to "over 300GB/sec". For comparison the AMD HD 7970 GHz Edition had 288 GB/sec memory bandwidth.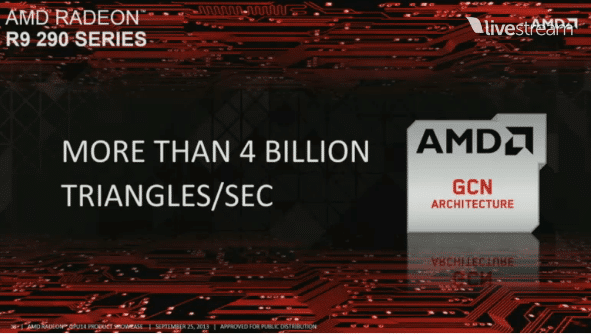 AMD are claiming the R9 290 Series is capable of up to 4 billion triangles a second.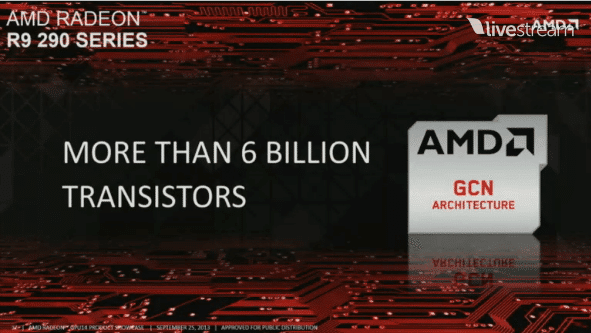 Finally they are claiming more than 6 billion transistors. For reference the HD 7970 and HD 7970 GHz Edition had 4.3 billion transistors meaning the R9 290 series has 39.5% more transistors.
More details to follow. If you missed the leaked performance review of the R9 290X then be sure to check that out right here.
Images courtesy of eTeknix via AMD LiveStream