AMD Edge Intel For CPU Sales In August
---
---
---
Mike Sanders / 4 years ago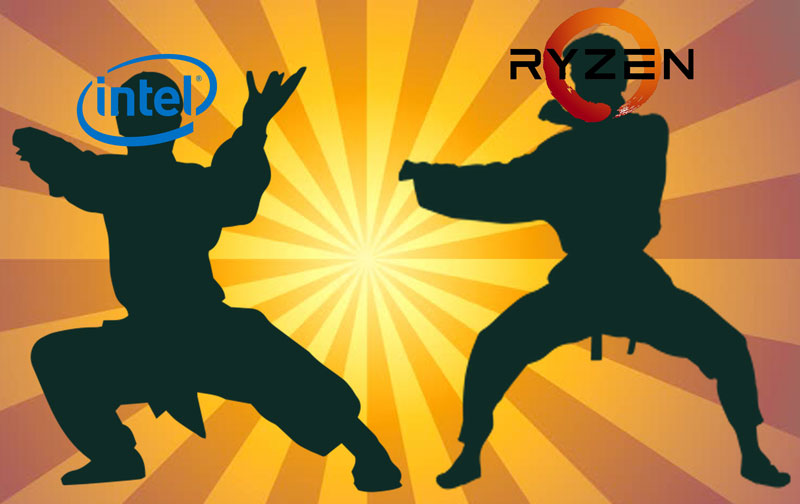 AMD Edge Intel For CPU Sales In August
Following the release of the Ryzen Processors, for the first time, (in too long!) AMD was really staking a claim to be a true competitor for Intel. AMD had gone for a period (too long) where they were releasing competent CPU's, but nothing mind-blowingly impressive. With Ryzen though, things changed. For a reasonable budget, you could have quite a strong processing performance.
With the release of the 2nd-generation though, AMD has started to see much better sales figures in comparison. In July, AMD and Intel saw an almost exact 50/50 split in sales.
Well, in a report via PCGamesN, AMD has taken one step better. For August, they have been the dominant CPU retailer with a reported 51% of total sales.
Top Of The Sales!
Now, following the release of Ryzen last year, this isn't the first time that AMD has topped Intel in terms of sales. Even since Intel has been on top for the most part. The fact that AMD is scoring a number of small victories though is quite impressive. Particularly considering that Intel had enjoyed many, many, years of dominance.

Can AMD Close Down The CPU Market Share?
In a post I wrote about a month ago, the short answer is no. The long answer is, not unless they continue to build upon the success of their Ryzen range. What AMD has achieved with Ryzen is a small, but solid step in the right direction. Despite this though, even the most optimistic figures only put AMD at around a 20% market share in terms of processors.
With the brand new Intel Processors just around the corner too, you can see how AMD simple has to keep building on this. It's not impossible, but the task is monumental!
What do you think? – Let us know in the comments!