AMD Fusion Mini-ITX Preview
---
---
---
Andy Ruffell / 11 years ago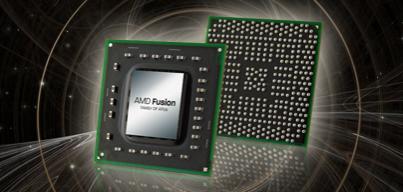 The rivalry between Intel and AMD was as fierce as ever at CES 2011. While Sandy Bridge continued Intel's domination of the performance desktop segment (AMD's Bulldozer doesn't arrive till later in the year), AMD upped the pressure in the mobile and low power markets. Intel's Atom has had some fairly weak competition from VIA and AMD since its launch in 2008. Hands up anyone who owns an AMD Nile powered netbook. Okay you two at the back, you can put your hands down!
AMD hopes to challenge the Atom's position in 2011 with Fusion. A combined CPU and GPU, dubbed "APU" by AMD, which offers dual core processing, HD video capability and low power consumption. Combined with the Hudson chipset, Fusion offers DDR3, SATA3 6Gbps, USB3 and PCI-E. The total power consumption for APU and chipset is around 20w. Here at eTeknix we can't wait to see AMD's tiny APU in netbooks, notebooks, nettops, HTPCs and all-in-one PCs.
However, we are enthusiasts and like to spec and build our own systems. AMD Fusion is ideal for low power applications like HTPCs and NAS systems. Software like Myth, XBMC, Boxee and Windows Media Centre can playback media from your local network or from the Internet to your TV. Building a NAS and using UnRaid, FreeNAS or Windows Home Server allow you to share media over a network and if configured correctly can offer data protection via RAID and automatic backups.
Mini-ITX is a popular form factor for both NAS and HTPC applications and manufacturers have been quick to design mini-ITX products featuring AMD's Bobcat APU and Hudson chipset.
Here we round up 6 mini-ITX boards.