AMD FX-8370E 95W "Piledriver" Octa-Core Processor Review
---
---
---
Ryan Martin / 9 years ago
Introduction & What's New?
---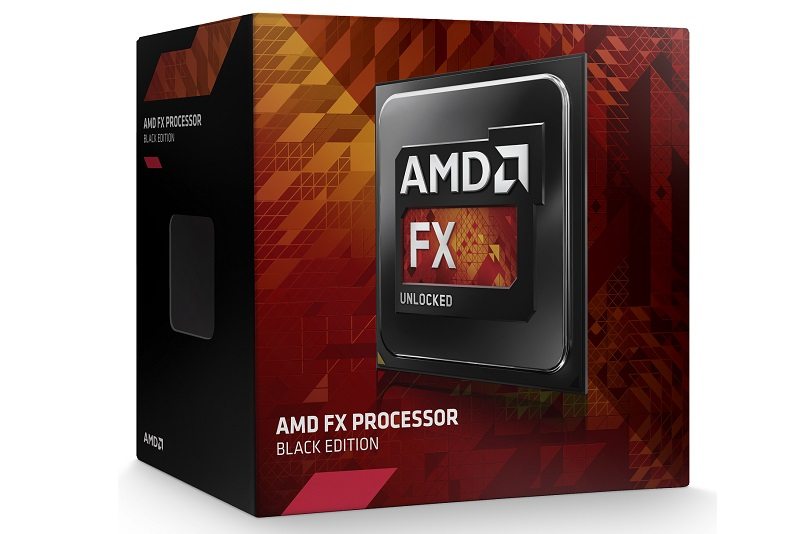 The 32nm "Vishera" processors from AMD have been around for a long-while; since October 2012 to be exact. Vishera was AMD's Zambezi successor with Vishera being based on the Piledriver architecture and Zambezi on Bulldozer. Since the first release of Vishera, AMD has continued to refresh its FX product stack with new CPUs based on the same architectural design and AMD's most recent releases maintains that trend. On September 2nd 2014 AMD officially revealed three new CPUs for the FX line; the FX 8320E, the FX 8370 and the FX 8370E. We are looking at the FX 8370E processor which is AMD's attempt to tame the high TDP of their 8 core FX line down to 95W; previously the standard TDP stood at 125W.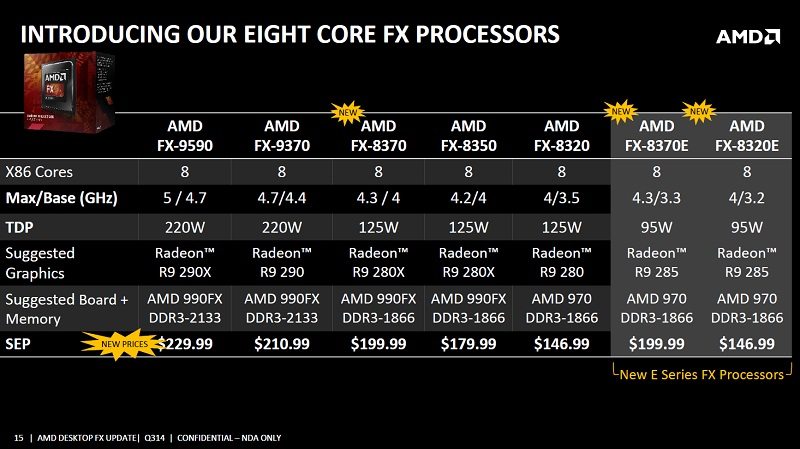 There are two other releases which we will not be reviewing today. First is the FX 8370 (4/4.3GHz) which is a new flagship part which sits under the FX 9370 (4.4/4.7GHz) and FX 9590 (4.7/5GHz), but improves slightly over the FX 8350 (4/4.2GHz) in clock speed. Secondly is the FX 8320E which is an energy efficient variant of the already-released FX 8320 which is a 3.5/4GHz part. All of the FX 8XXX and FX 9XXX parts sport 8 Piledriver cores divided over four modules.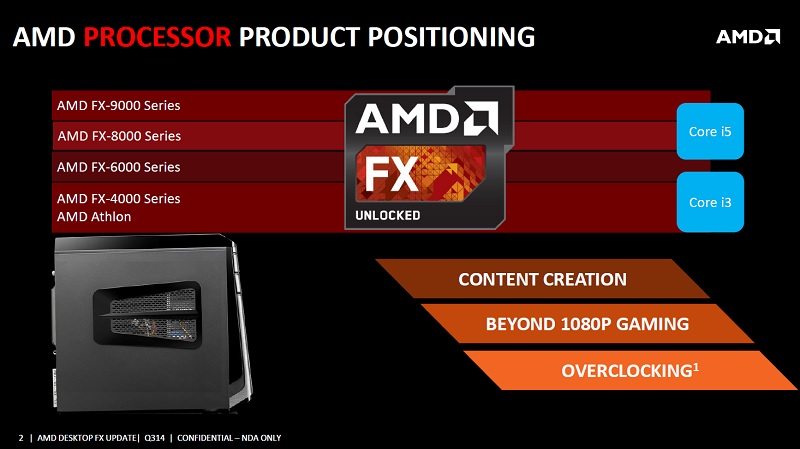 For the AMD enthusiast these newest releases may disappoint since they do not bring anything new to the market: instead they refresh existing technology. AMD is taking advantage of a matured production process instead of advancing the FX line onto their newest CPU architecture "Steamroller". Steamroller is what the CPU component of Kaveri APUs are based on and it features improved IPC (Instructions per Cycle) performance and greater power efficiency. The decision by AMD to opt for the same technology means we are unlikely to see any ground-breaking results – instead we should expect AMD to rely on the use of lower prices to remain competent against their main rival Intel.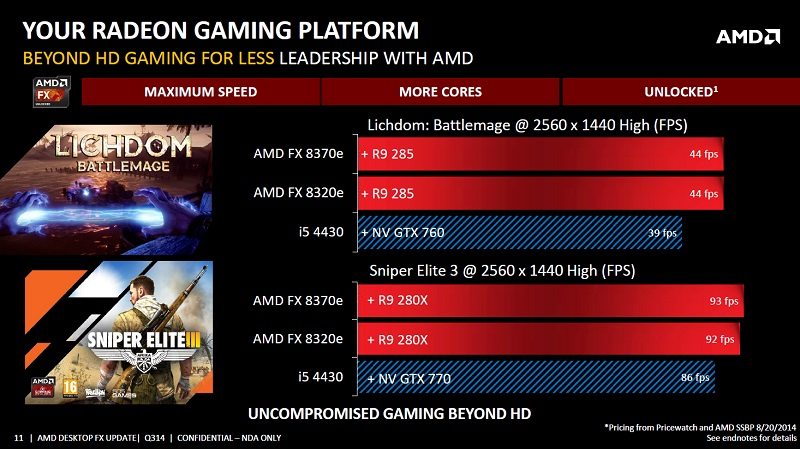 Interestingly AMD's PR pitch for their newest E series energy efficient FX CPUs relies on rallying the cost advantage versus the Intel & Nvidia combination. AMD claim by choosing an FX CPU and Radeon GPU you can get better performance at the same price point. I think the R9 285 + FX 8370e is a smart combination as the objectives of both those AMD products have been to improve power efficiency over some of their more power-hungry siblings.
In our review of the AMD FX 8370e we will not be overclocking. My reason for this is that there is no point of pitching an energy efficient CPU if you're going to throw those power savings away with an overclock, you might as well just buy the FX 8370 instead. You can still overclock the FX 8370e but don't expect results to be significantly different from the FX 8350 or FX 8370 both in terms of performance and power consumption. You can find 5GHz OC results for the FX 8350 in our graphs.
Before we delve into the review I would like to briefly explain how the FX 8370E's power saving mechanism works. Unsurprisingly it manages power consumption with clock speed controls. At idle it will clock down to its lowest ratio which is 7X giving a frequency of 1.4GHz and around 0.85 volts.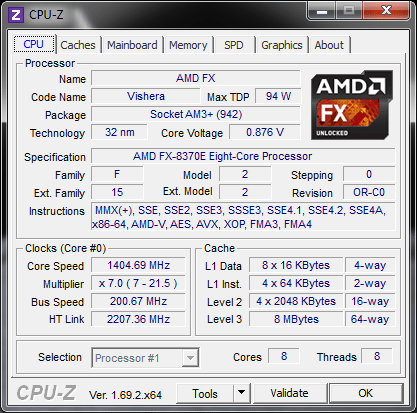 If you add a medium-high intensity multi-threaded workload it clocks around 3.6GHz.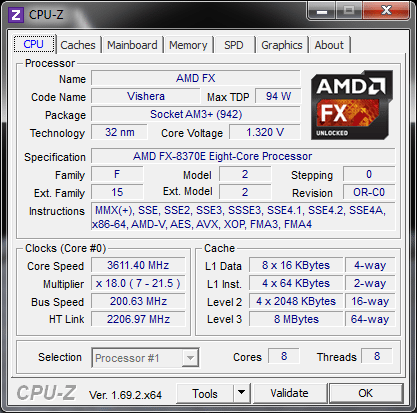 Moving on to a high intensity load that utilises all the cores and we see it drop back to its base frequency of 3.3GHz. It simply cannot clock higher than this without exceeding its TDP specification of 95W.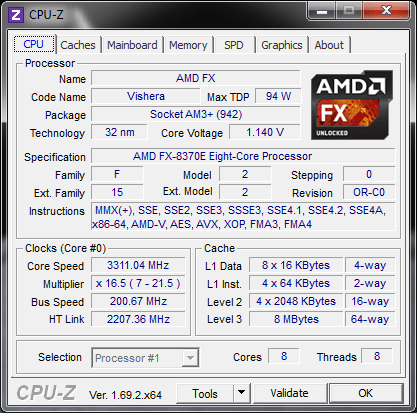 The highest clock speed comes on single threaded applications. If you utilise only one core to its maximum you can clock up to 4.3GHz on that particular thread.