AMD Grey Hawk APUs Set For 2019 Release
---
---
---
Samuel Wan / 5 years ago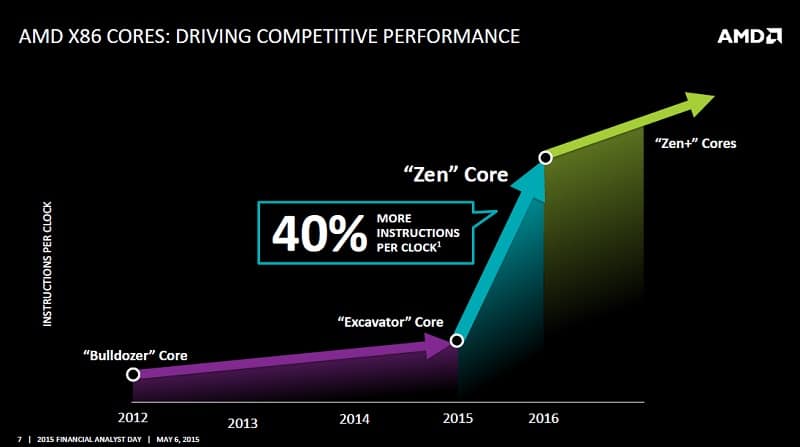 Earlier in the year, we first got rumours about a massive AMD CPU. Codenamed Starship, the rumoured chip would feature up to 48 cores on the 7nm FinFET process with the latest Zen+ x86 architecture. This week, we're getting reports for the first 7nm FinFET APU is working on. Codenamed Grey Hawk, it is AMD's APU offering on the 7nm process with the Zen+ architecture.
While Starship is meant to scale all the way from dual core units all the way to 48 cores, Grey Hawk is a much tamer design. The will feature a quad-core core design which combined with SMT, gives us a total of 8 threads. For the APU side of things, AMD is already planning to pair Zen with Polaris for a 14nm FinFET design. For Zen+ and Grey Hawk, we will likely see Navi which is the successor to Polaris/Vega.
Right now, the rumours are pointing to a 2019 release which is still quite a way away. The main factor, of course, will be whether or not Global Foundries succeeds in reach 7nm by that point. If not, we may see Grey Hawk being delayed or arriving on a different process node. The is still a lot of time for plans to change but its good to see AMD planning that far ahead.
Given that 2019 timeframe, we will probably not see Zen+ arrive on 14nm at all. This leaves us with Zen for the next two years which is a decent pace for new architectures to come out. Hopefully, we'll even HBM2 being applied to APUs to provide the much-needed bandwidth. Perhaps Grey Hawk will have some or even the Summit Ridge replacement.