AMD and Intel Unveil NEW processors!
---
---
---
Peter Donnell / 3 weeks ago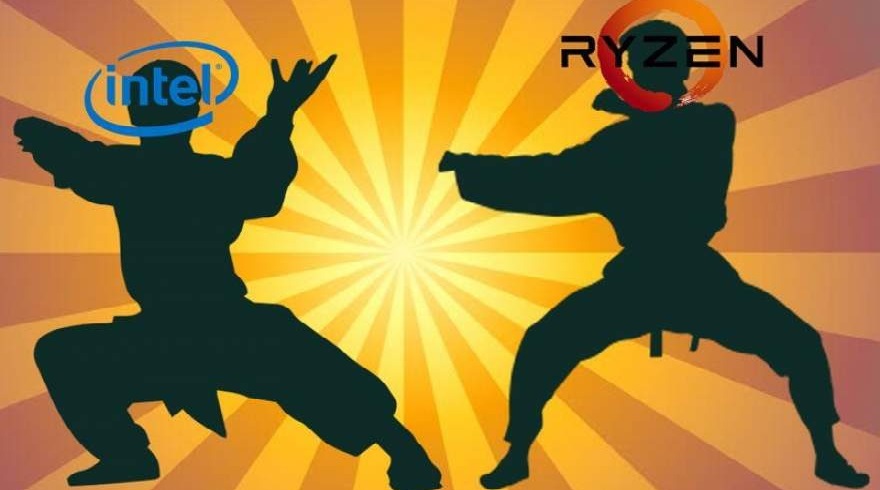 Hey everyone. As you've noticed, unlike the many years before, CES is back on and for once, we're not there. We decided firmly against it in favour of covering everything from our studio in a much more relaxed manner, though that doesn't mean there isn't much to talk about. In fact, quite the opposite, including new processors from both AMD and Intel including the all-important AMD 3D V-Cache CPUs, and this time, unlike the 5000 series, there's more than one model.
So with the influx of graphics cards from both AMD and NVIDIA lately, there has been one key point regarding high-end GPUs like the RTX 4090, 4080 and the 7900 series, and that is that on lower to mid-tier resolutions, there is a very big and distinct CPU bottleneck. For our testing, we always revert to our trusty Z690-based test system which uses the 12900K and even then, in a lot of our testing, even at 1440p, there is a significant bottleneck as the GPUs are just too fast in comparison to the CPU. Typically with a scenario like this, there is one way to get around it all, and that is by utilising upscaling technology like DLSS or FSR to upscale the resolution from the render resolution or to use a higher-end CPU, though even in titles like Microsoft Flight Sim, the only CPU that can really push past that barrier, is the 5800X3D.
While the 5800X3D is competitive to the latest 7000 series from AMD and Intel's 13th generation i9 parts, there are certain titles, like Flight Sim among others, that can really harness the potential of the 3D V-Cache and ever since its inception onto the market last year, it had me interested, more so for what it meant in the future, and now, that future is here.
So for those unaware, the 5800X3D took the same core and thread count as the 5800X and dramatically increased the L3 cache from 32MB to 96MB by way of stacking the cache. While it all sounded great, there were some drawbacks in terms of the speeds that saw the base clock decrease by 400MHz compared to its non-3D counterpart, along with the boost clock also dropping from 4.7GHz to 4.5GHz.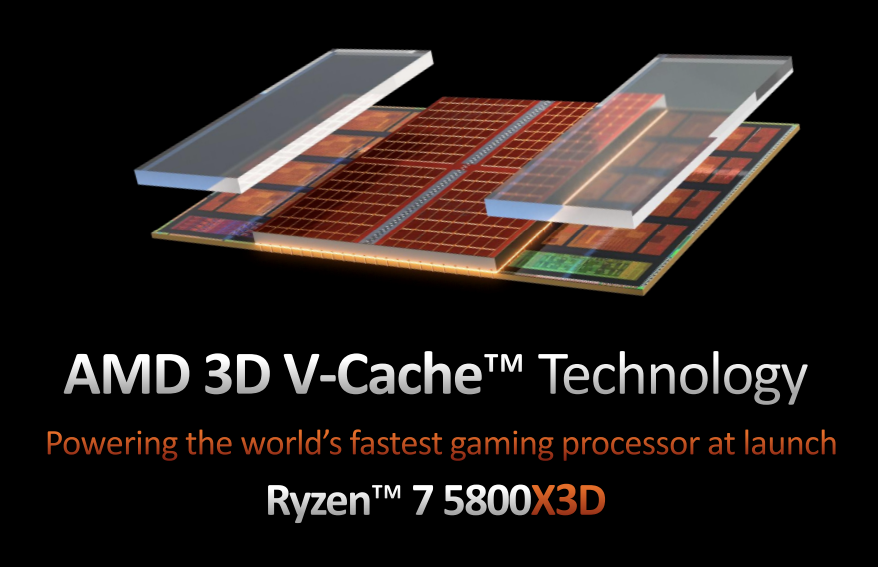 As time went on, consumers expected more X3D parts to launch, but with AM5 ready to be announced last year, it didn't make sense to release more on a platform that wasn't going to be the latest from AMD. I guess that the 5800X3D was used as a bit of a testing ground, a dress rehearsal if you will, for the 7000X3D processors.
So with these new processors, we have three now, instead of just a single part, of which all are launching in February of this year, so only a month away. All parts come with a 120W TDP and vary in both cores, threads, speeds and cache size. Starting with the 7800X3D which sports 8 cores and 16 threads with a boost speed of up to 5GHz, the 7900X3D with 12 cores, 24 threads and a boost speed of up to 5.6GHz and the mammoth 7950X3D with 16 cores, 32 threads and a boost clock of up to 5.7GHz.
Now eagle-eyed viewers will notice that, unlike the 5800X3D which saw a drop in both the base clock and the max boost clock, the 7000X3D CPUs have all kept their max boost clock the same as the non-X3D SKUs. Where speeds have changed is in the base clock which has typically seen a 300MHz drop in speed. This is likely due to the heat constraints of packing more L3 cache into the package and wanting to keep the TDP as low as possible, which is why we've seen the TDP drop from 170W on the Ryzen 9 7900X and 7950X to just 120W on all of these new SKUs which I'm fine with as with the 5800X3D, I never felt like I had any form of restrictions when playing games, which is what these X3D parts are all about.
So cache-wise, for some reason, AMD announced the parts with a combined L2 and L3 cache, likely to superficially hype up the numbers, but for simplicity sake, the 7800X3D will come with 96MB of L3 cache, the 7900X3D will have 128MB of L3 cache and the 7950X3D flagship will come with the same 128MB of L3 cache while all L2 cache values are the same as the non-X3D parts.
The beauty of the added cache does mean that again, like the 5800X3D, these should be amazing for gaming, and with only a small reduction in base clock speed, they should still be perfect for those wanting them for productivity-based workloads as well.
Not much was said on performance, other than a small nugget of information here and there. The first was that the 7800X3D delivers on average, 15% more performance than the 5800X3D does in popular games and that compared to the i9 13900K, the 7950X3D is faster in a grand total of 4 games. As always, I guess not showing much, while it's frustrating, it's also what keeps us in business, and when these processors launch, be sure that we'll have a ton of benchmarks in all of your favourite games, so definitely let us know in the comments section as to what games you want to see these tested on.
Non-X 7000 Series SKUs
AMD did also mention lower powered non-X 7000 series SKUs that will be coming to market, but they didn't actually talk about them in any shape or form, but after looking into it a little bit more, there will be 3 parts in total, the Ryzen 5 7600, Ryzen 7 7700 and Ryzen 9 7900 which should make for an interesting launch considering their respective pricing of $229, $329 and $429.
The Ryzen 5 7600 comes with 6 cores, 12 threads and a boost speed of up to 5.1GHz and a base clock of 3.8GHz, so a small cut on the boost speed of 200MHz compared to the 7600X, while the base clock has seen a more dramatic cut of 900MHz.
The Ryzen 7 7700 comes with 8 cores and 16 threads, just like the 7700X and comes with a base clock of 3.8GHz, which is 700MHz less than the 7700X part, while the boost speed has only seen 100MHz shaved off, now at 5.3GHz.
Then the Ryzen 9 7900, which comes with 12 cores, and 24 threads, much like the X version, sees the base clock coming in 1GHz slower than the 7900X, while the boost clock speed has had 200MHz taken off the top, now coming in at 5.4GHz.
All of these cuts and chops in speeds do mean that all three of these SKUs come with a TDP of 65W and all come with an included cooler, something that no 7000 series CPU has had so far. While the Ryzen 7 and Ryzen 9 parts come with an AMD Wraith Prism, the Ryzen 5 comes with the Wraith Stealth for those wanting to get up and running straight away.
In terms of the pricing, there's a decent $70 or so compared to the launch pricing on the X counterparts, but as time goes on, these discounts aren't as big anymore, and my only advice is to wait if looking at one of these parts as once the initial launch day craze calms down, they should drop a little, making them even better value for money, especially considering that they now come with stock coolers included.
There was no word on performance, though based on their positioning in the stack, it's pretty easy to work out where they will sit within other AMD processors, and how things will stack up against Intel too.
In terms of availability, the non-X parts should be available on 10th January, so very soon, and we're already in talks with AMD about getting them onto our test bench.
Intel 13th Generation Lineup
Speaking of Intel, AMD weren't the only one to announce new products, with Intel announcing a plethora of new SKUs as part of the 13th generation lineup. It was only a matter of time before other CPUs trickle out, but Intel went in big, announcing a total of 16 new CPUs which make up their mainstream parts with 65W TDPs along with a few 35W T-series processors.
As you'd expect, some of the newly announced models, much like AMD's, lose the K moniker and while keeping the same core and thread counts, instead cut back on the speeds. The i5 13600 for instance, keeps the 14 cores which are made up of 6 performance cores, and 8 efficiency cores, giving a total of 20 threads, much like the 13600K, while the speeds drop from 5.1GHz on the performance-core max turbo frequency to 5GHz, the E core-max drops from 3.9GHz to 3.7GHz, the p core base frequency drops from 3.5GHz to 2.7GHz and the e-core base frequency also drops from 2.6GHz to 2GHz.
It's a similar story on other parts too with between 100 and 200MHz lower boost speeds, while the base frequencies see the larger cuts of between 600 to 800MHz.
This does mean that the TDP has dropped dramatically though with the i7 13700K and i5 13600K both being slashed by almost half along with the price coming in between 5% and 25% cheaper than the K parts, depending on which model you're looking at.
While these do makeup part of the Intel 13th generation lineup, it's rumoured that the lower parts are Alder Lake refreshes, as opposed to using Raptor Lake silicon, which may be reserved for the i7 and i9 parts instead, especially when compared to the last generation spec for spec and seeing similarities.
In terms of performance, again, there isn't really much to go on, other than a small selection of productivity benchmarks, along with a chart showing 4 games that pit the i9 13900 against its predecessor 12900 i9 part. What it does show is that during the Puget Bench Photoshop benchmark, there's around a 3% uplift in performance, while CrossMark shows a somewhat larger 10% improvement in performance, which lines up pretty well with 13th-generation processors that we've already looked at, so I'd say these numbers are on the money, though seeing actual numbers and not just percentage uplifts would have been preferred.
In gaming, there's an increase in performance of between 6 and 19% but again with no basis on what these numbers were before, it's nice to see, but I'd definitely wait to see what CPUs we get into our studio to give a broader and more importantly, more transparent view of exactly how things perform and compare.
For availability, all of the new Intel CPUs are available to buy right now and we already have a 13400F on its way so expect a review on that very soon.
So there we have it. There's tons of other news at CES including laptops with new processors and graphics cards including the 40 series, but as someone who gets more interested in the PC DIY desktop side of things, I wanted to help break things down a bit as I know these big announcements can get a bit daunting in terms of overloading you with information, so hopefully, this made it a little easier to digest.
So tell me, what CPU or CPUs are you most looking forward to? Intel's lower and cheaper-end parts or the non-X parts from AMD or of course the all-important X3D V-Cache CPUs from AMD? I'm torn because I'm all about value, but it's hard to ignore the X3D SKUs which will give us content to make for weeks, not just as a processor review, but in terms of what it means for opening up performance on the most powerful GPUs out there.
2023 is already shaping up to be an exciting time for tech, so let's hope the rest of the year keeps up that momentum and we see lots more cool stuff in the near future. Speaking of cool stuff, if you love what we do, you can get access to a ton of it over on our Patreon, where you'll get access to exclusive behind-the-scenes content, live Q&A sessions, and access to our bi-weekly game night where you can get a chance to kill me in-game.