AMD introduce new Richland A-Series APUs for mobile devices
---
---
---
Ryan Martin / 8 years ago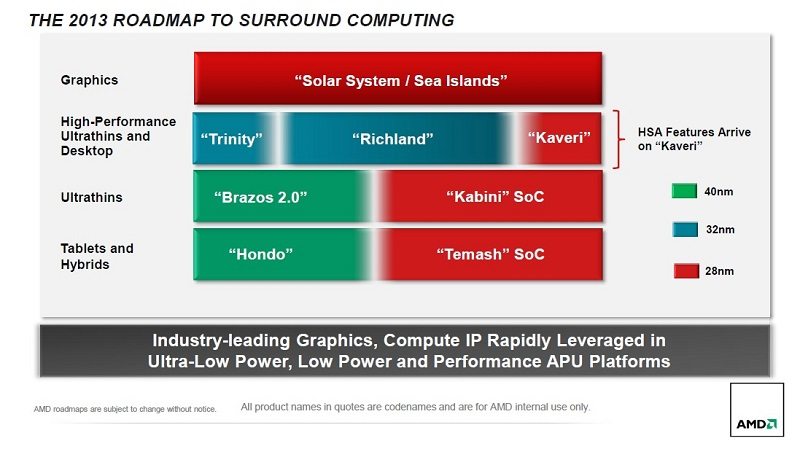 AMD's push of their Accelerated Processing Units (APUs) continues with a new generation of mobile APUs under the "Richland" codename. These new APUs are targeted at high performance Ultra-thin systems, laptops, notebooks, tablets and small form factor desktop systems. These Richland mobile APUs feature some key benefits versus previous generation "Trinity" mobile APUs. Firstly, AMD is claiming 20 to 40% more performance (based on 3D Mark benchmarks and consistent memory and OS configurations). Secondly, this extra performance brings with it better battery life, 780 minutes versus 725 minutes, keeping everything but the APUs consistent. Thirdly, AMD are bringing key "software innovations" to the market with Richland.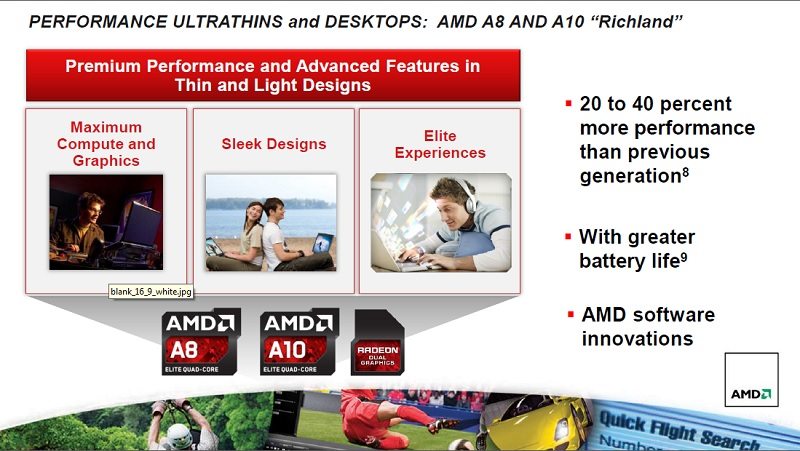 Some of these "software innovations" include support for AMD Turbo CORE, AMD Eyefinity 10, AMD Radeon Dual Graphics, Direct X 11, AMD Face Login, AMD Gesture Control, AMD Screen Mirror and AMD Video Entertainment features. One of the big new innovations is AMD's equivalent of Intel's Rapid Start technology. AMD Start Now technology allows for rapid resuming from sleep and booting on Windows 8 based tablets.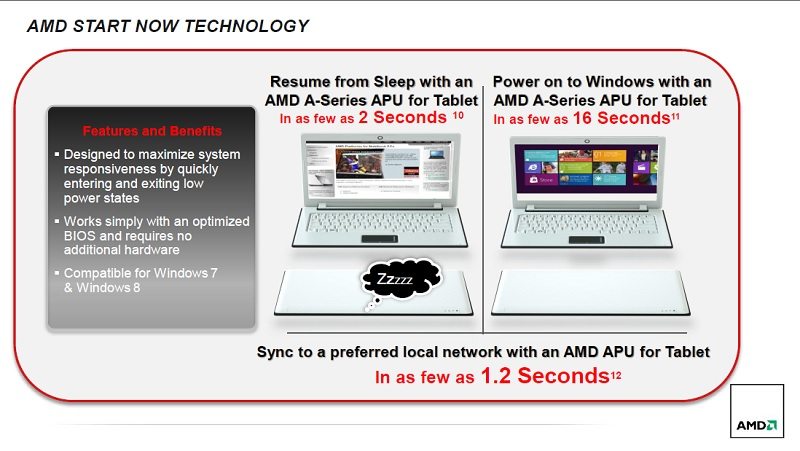 There will be four models of AMD Richland Mobile APUs available on release as shown in the table below: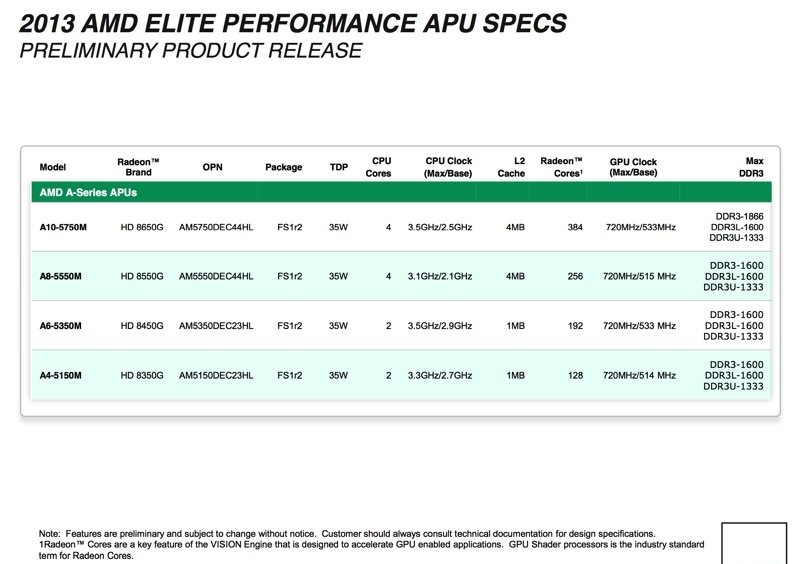 Power consumption is where AMD claims to have made some major design wins and you can see the Trinity versus Richland comparison below.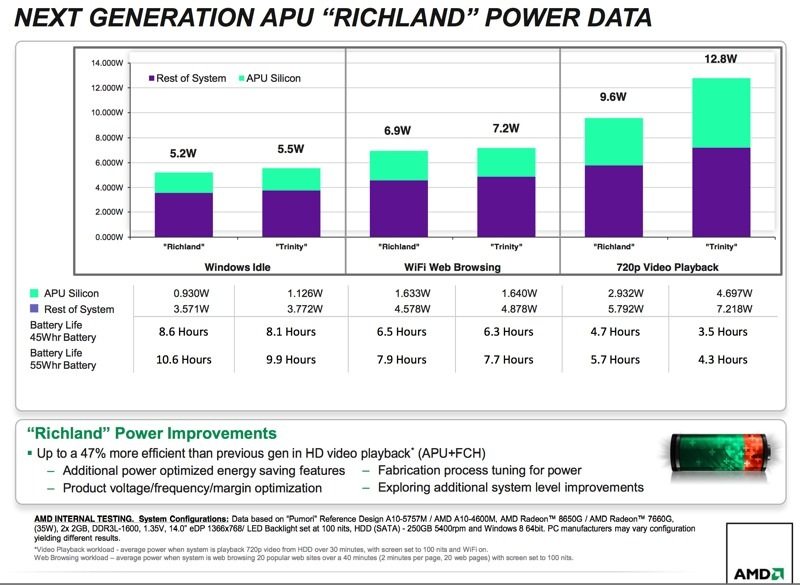 Finally, AMD is doing its tried and trusted graphics marketing against Intel equivalents. They offer much better graphical performance and in true AMD fashion at a lower cost.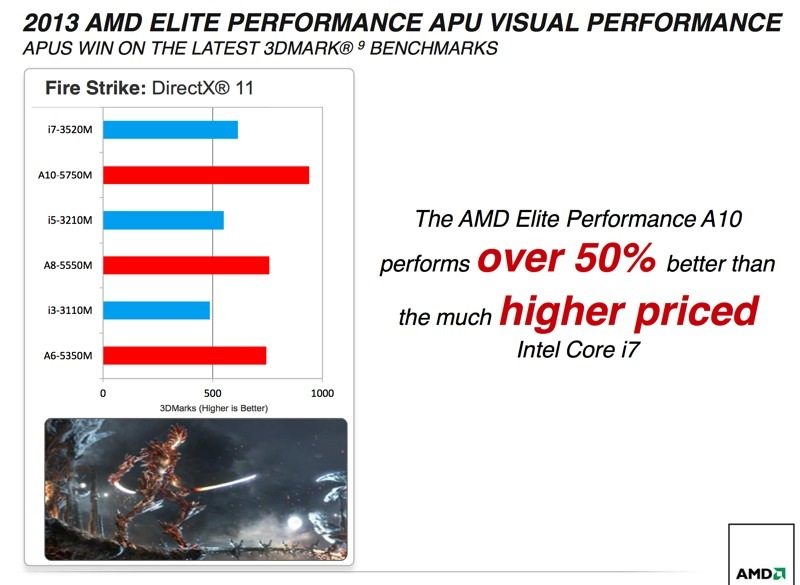 Unfortunately there wasn't much information in the way of CPU performance, so we can only assume it was much lower than Intel equivalents. However, based on graphics performance, power consumption and expected pricing alone, the AMD Richland APU series looks like an excellent addition to the market and we cannot wait to see it arrive.
Source: AMD PR