AMD Introduces 7 New Ryzen PRO Desktop and Mobile APUs
---
---
---
Ron Perillo / 3 years ago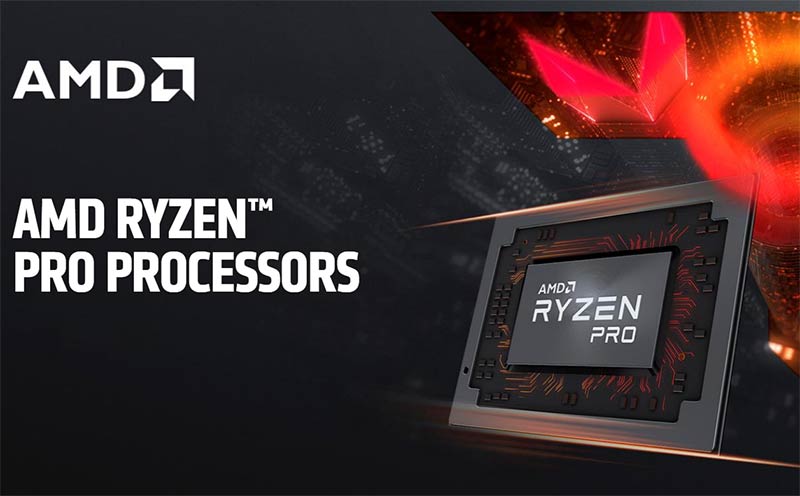 Next-Gen APU Ryzen PRO with Vega Graphics
AMD is completing their PRO commercial line-up with the introduction of seven Ryzen PRO desktop and mobile APUs. These will find home in desktops and laptops from the world's largest OEMs including Dell, HP and Lenovo.  Designed for enterprise needs, both the Ryzen PRO mobile and desktop APUs provide security, reliability and performance to address the demands of today's compute-intensive enterprise-focused workloads.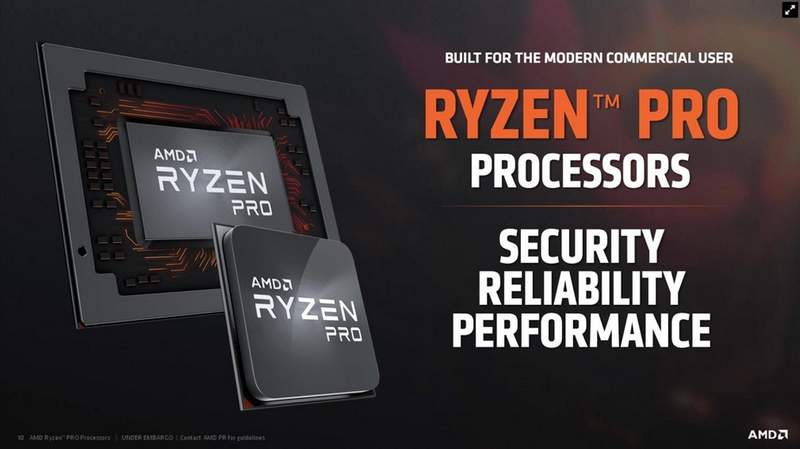 We've seen information about these laptops leak out last week already. However, they are now available to order. Plus, AMD has detailed what kind of processor performance users can expect from this line.
What Are The New Ryzen PRO Mobile Processors?
There are three mobile processor models available: Ryzen 7 PRO 2700U, Ryzen 5 PRO 2500U and Ryzen 3 PRO 2300U. These come with Radeon Vega 10, 8 and 6 graphics respectively. The Vega numbers correspond to the number of Graphics Compute Units (GCU) on each model.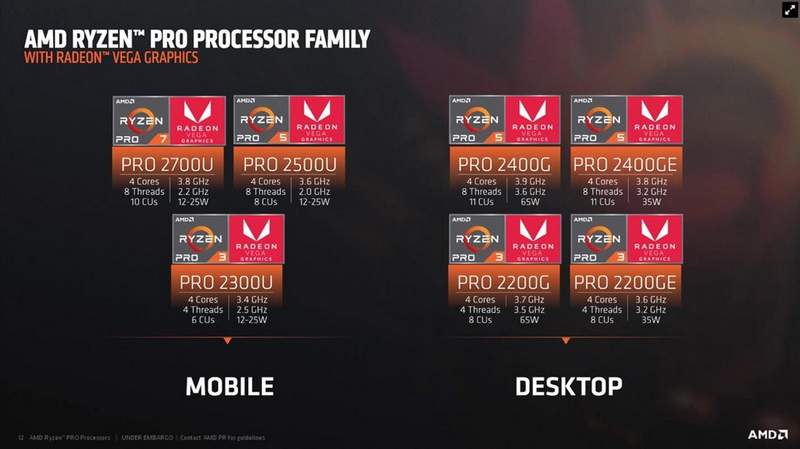 All have a nominal TDP of 15W and have a 6MB L2/L3 cache. All three also have four CPU cores. However, only the Ryzen 5 PRO and the Ryzen 7 PRO have 8 threads.
The Ryzen 3 PRO 2300U has a max clock of 3.4GHz and runs its Radeon Vega 6 at 1100MHz. The Ryzen 5 PRO 2500U also runs its Vega 8 GPU at 1100MHz, but has a higher max CPU clock speed of 3.6GHz. The Ryzen 7 PRO 2700U on the other hand, clocks all the way up to 3.8GHz and runs its Vega 10 GPU clock at 1300MHz.
What Are The New Ryzen PRO Desktop Processors?
As for the Ryzen PRO desktop models, there are four options to choose from. That includes two Ryzen 5 PRO and two Ryzen 3 PRO models. It is available in either 65W or 35W power band, depending on the preference. The 35W TDP desktop processors are ideal for mini-PC and compact form-factor designs. The 65W TDP version on the other hand is for tower desktop units delivering the best Ryzen PRO performance.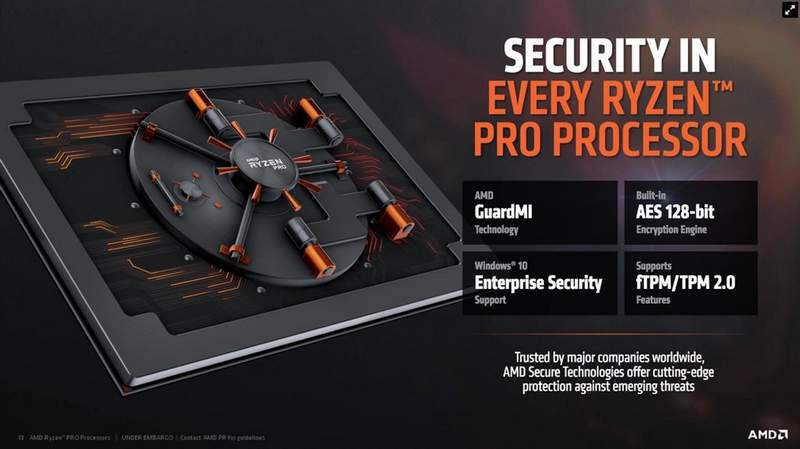 The 65W Ryzen 5 PRO 2400G comes with Radeon Vega 11 graphics. It has 4-Cores and 8-threads with a CPU clock speed of 3.9GHz and GPU clock speed of 1250MHz.
The 35W Ryzen 5 PRO 2400GE also comes with Radeon Vega 11 graphics with the same 1250MHz GPU clock speeds. However, its 4-core 8-thread CPU runs at a maximum 3.8GHz.
The 65W Ryzen 3 PRO 2200G is a 4-core/4-thread unit running at 3.7GHz. Its integrated Vega 8 graphics runs at 1100MHz. The 35W Ryzen 3 PRO 2200GE is also a 4-core/4-thread unit with the same GPU configuration. However, its CPU runs up to 3.6GHz only.