AMD Launches RX 480 at $199!
---
---
---
Samuel Wan / 7 years ago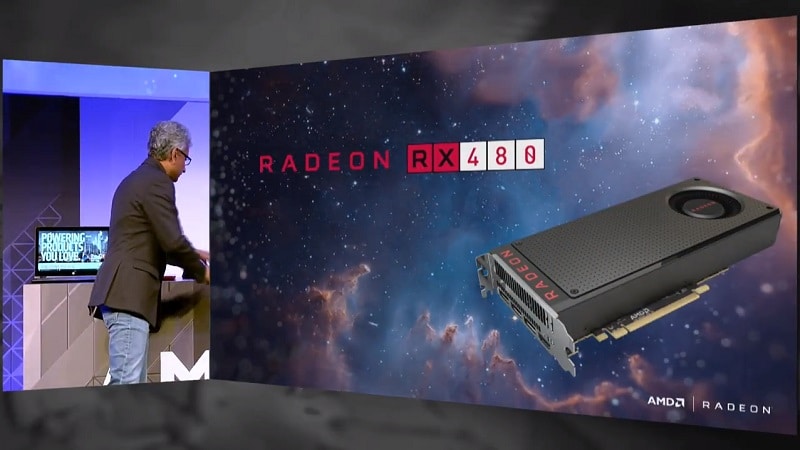 At the highly anticipated Polaris event at Computex, AMD finally unveiled their Polaris GPU solution. In a surprise reveal, AMD has released the RX 480 as their Polaris flagship graphics card. As expected, AMD is planning to revolutionize the VR and Gaming experiences available to consumers and it looks like the RX 480 will do just that. What's more, it will only cost a meagre $199 USD!
As AMD's first GCN 4.0 Polaris GPU on 14nm, the RX 480 will offer over 5 TFLOPS of performance. This is right where rumours have paled performance. The number probably isn't nailed down just yet as AMD is likely still seeing how far they can push the RX 480 in terms of clock speeds. There are a total of 36CUs which work out to 2304 Streaming Processors clocked at least over 1 Ghz.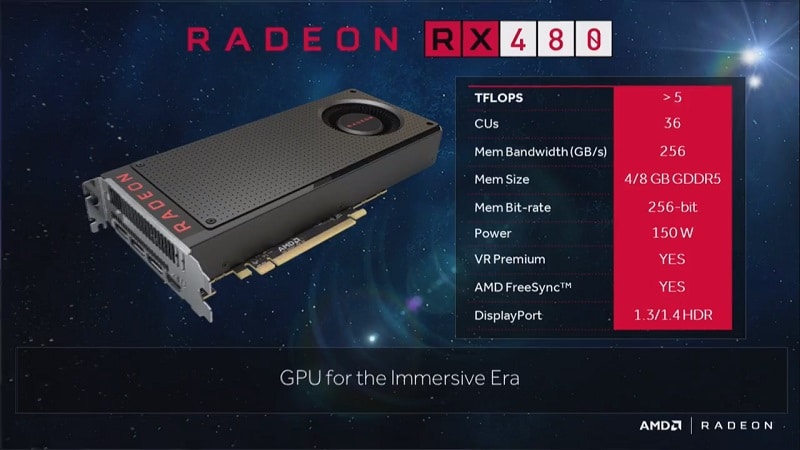 For memory, the RX 480 features 8GB of GDDR5 VRAM. Clocked at 8Gbps of effective bandwidth, this offers 256GB/s of total bandwidth over the 256bit bus. This is exactly the same as the GTX 1070 and combined with AMD's delta color compression, memory bandwidth shouldn't be an issue. Power consumption has dropped like a tank, with the RX 480 sipping just 150W, again around the same as the GTX 1070.
While these numbers are good and all, the key will be in real world performance. AMD  has done a lot of work with GCN 4.0 and Polaris and even though the theoretical performance only matches the R9 390X, real world performance will be leaps and bounds ahead. At only $199, pretty much every gamer will be able to pick one up and it's a serious contender against the GTX 1070. I just can't wait to see what the RX 480X and Rx 490(X) and the Fiji replacement will look like!