AMD New Horizon Event Live Updates!
---
---
---
John Williamson / 7 years ago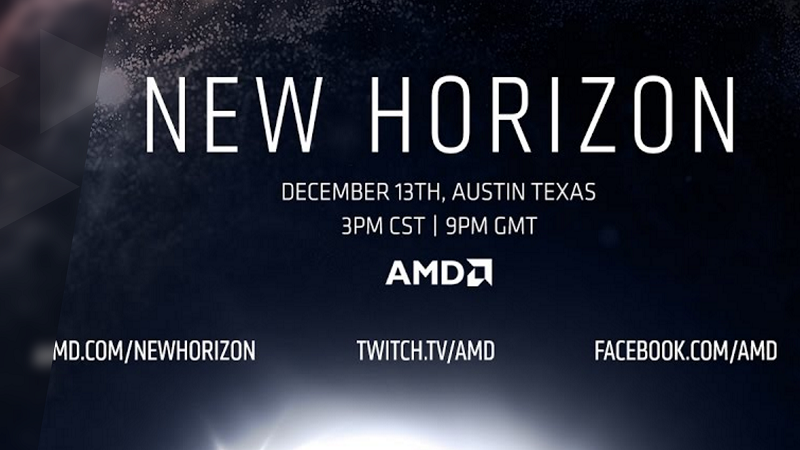 AMD's New Horizon event is finally upon us and the first glimpse of the company's new Zen architecture being demoed. While the VEGA graphics segment could be displayed as a surprise, it's looking increasingly likely that the focus will be on the Zen platform. We're going to publish live updates as the details unfold before conducting a more thorough analysis later on. Please remember the briefing begins at 3PM CST/9PM GMT and the official stream is provided below for your convenience.
https://youtu.be/G8R7frtLDBk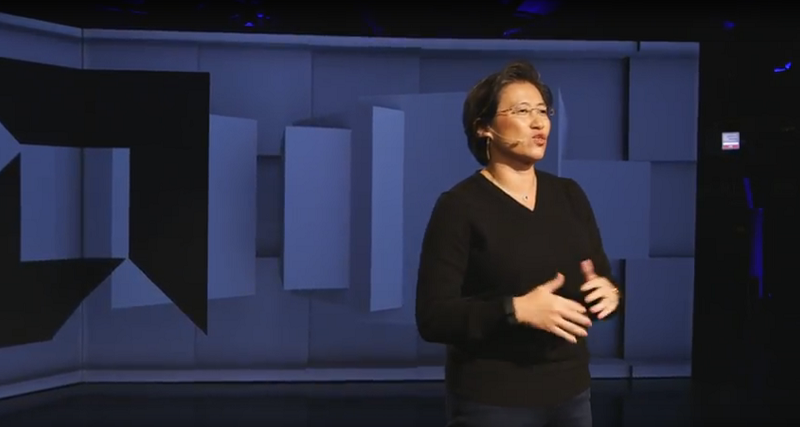 21:00 – Geoff Keighley receives large cheers and discusses AMD's ability to push new technologies forward
21:01 –  Dr Lisa Su takes to the stage
21:02 – Zen designed to take technology in the CPU market to New Horizons
21:03 – Zen pushing the envelope on performance, efficiency and thermals
21:04 – Dr Lisa Zu discusses AMD's history and RX 480, their first mainstream VR Ready graphics card
21:06 – Zen started 4 years ago from scratch, focused on IPC improves by 40% from previous generation
21:07 – Zen adapts to environment and gets better over time
21:09 – AMD met or exceeded initial Zen goals
21:09 – Performance information to be unveiled today versus i7-7700K
21:09 – Zen's name came from engineers and chosen because it represents balance between high performance, new features and low power consumption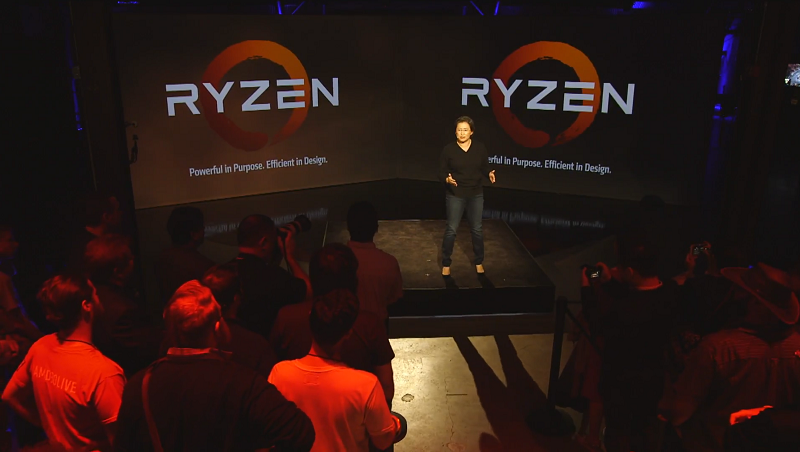 21:11 – Zen's first CPU is called Ryzen!
21:12 – 8-core, 16-thread, beats 40% IPC goal, 3.4GHz or higher frequency
21:13 –  20MB cache, AM4 motherboard, Turbo clocks announced at launch
21:14 – AMI SenseMI, neutral net prediction and smart prefetch, instructions to learn anticipate data before needed and accounts for 1/4 performance
21:15 – Pure Power and Precision Boost detects utilisation required in milliseconds
21:16 – Extended frequency range, detects environment, eg cooling hardware and enable higher clock speeds as the system gets cooler 
21:17 – Render Blend Demo, Ryzen 3.4GHz vs Core i7 6900K @ 3.2GHz base, 3.7GHz boost, who wins?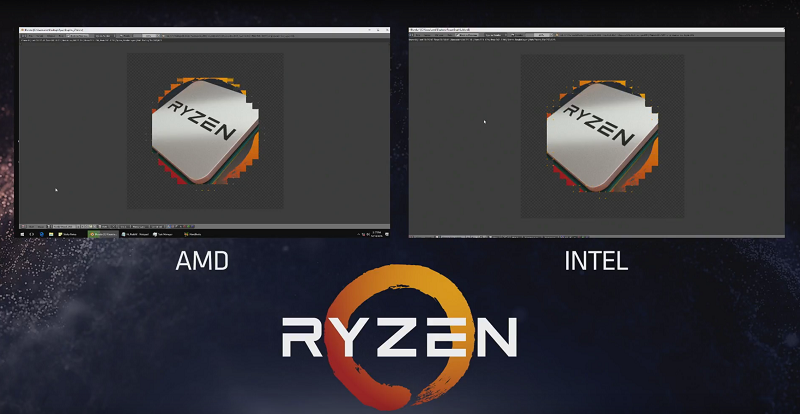 21:19 – Ryzen matches i7 6900K at base clock speed
21:19 – Ryzen uses 95W TDP and competes with i7 6900K 140W
21:20 – Ryzen CPU beats i7 6900K by about 10% in Handbrake transcoding
21:21 – Ryzen still to be fine-tuned and performance expected to get even further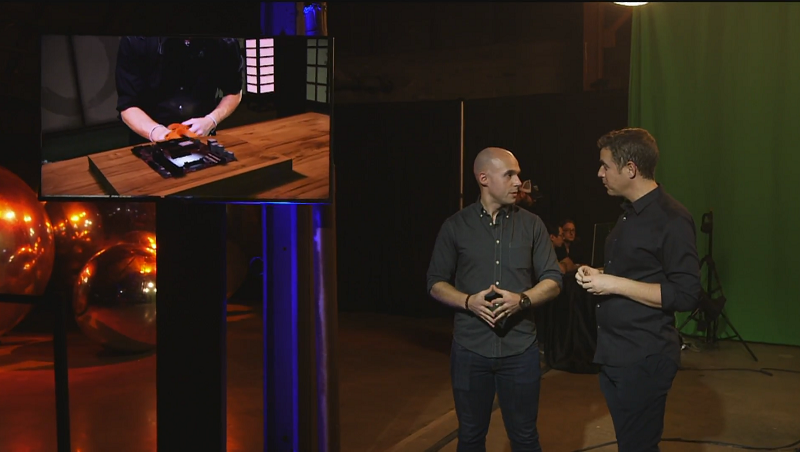 21:22 – VR demo shown which combines real-world elements and VR world to build a PC
21:24 – Battlefield 1 shown running at 4K maximum settings comparing Ryzen and i7 6900K
21:25 – Both systems running Titan X (Interesting :))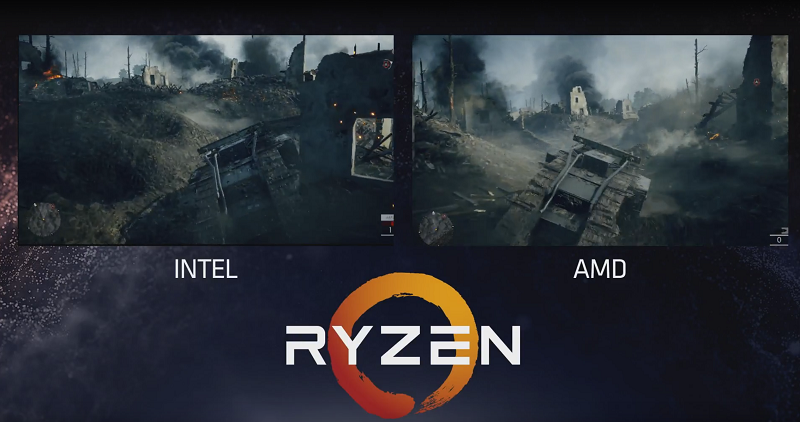 21:25 – Prediction leading to slightly smoother performance on Ryzen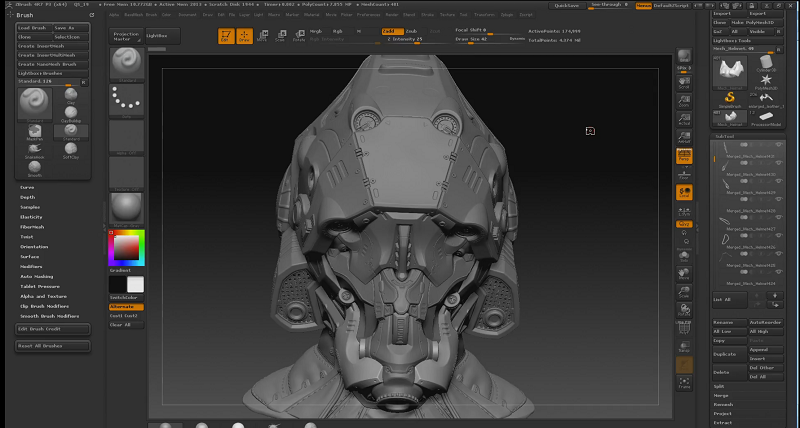 21:27 – Discussion begins about AMD's new architecture being useful for development studios in applications like ZBrush
21:28 – CPU rendering real-time reflections with HDR, 153 million polygons without slowdown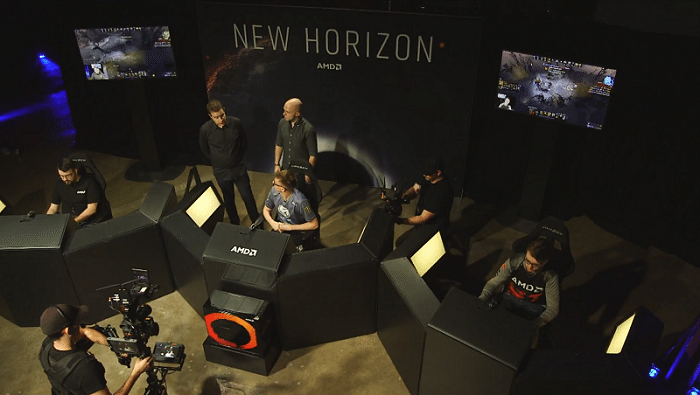 21:30 – Now onto the eSports section! Demo showing AMD's streaming technology, DOTA 2 ppd from Evil Geniuses
21:33 – 6700K at 4.5GHz "not powerful enough to stream and game at the same time" while Ryzen can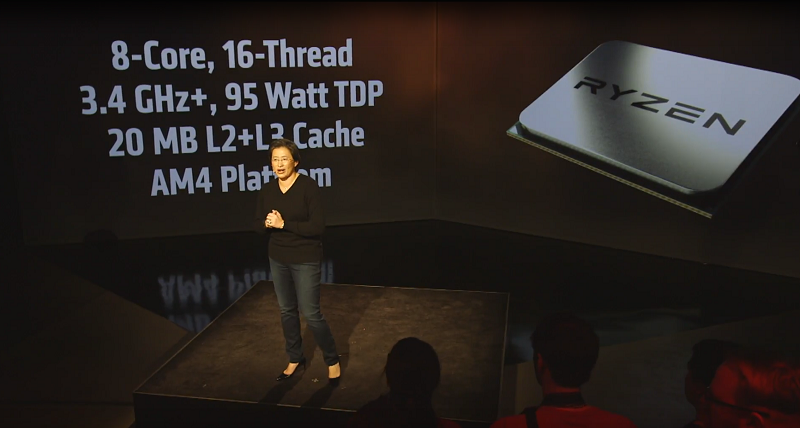 21:34 – Now it's back to AMD's CEO, Dr Lisa Su who summarises the current announcements
21:35 – Fantastic news, the launch is on track for Q1 2017!
21:37 – Ryzen CPU showing alongside the VEGA GPU architecture for the first time!
21:39 – Slight delay sorting out the game server in Star Wars Battlefront Rogue One DLC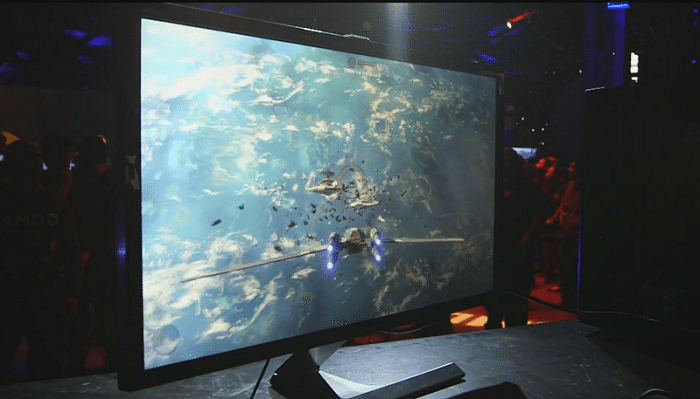 21:40 – Game running in 4K, looks extremely smooth at well over 60 frames-per-second on a single card
21:31 – Geoff Keighley closes the show and announces a fantastic competition (we'll link it when possible)