AMD's New Logo Shows Different Series For Memory Kits
---
---
---
Roshan Ashraf Shaikh / 9 years ago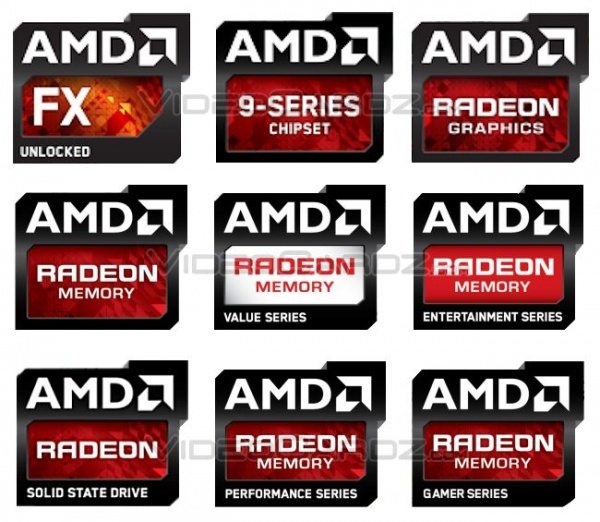 A report suggested that AMD has finished making their newer logo in an effort to have a universal design for all of their existing and newer product lineups. But there are also signs which indicate that AMD is all geared up for their SSD lineup and different series of memory kits. The memory kits will be under the name "Radeon Memory" with Value, Entertainment, Performance and Gamer series. AMD also prepared a new logo for their SSD lineups as well. Its not clear yet if these flash NANDs would be rebranded chips or something that AMD will make on their own. Rebranded flash NANDs have been spotted by reviewers around the world and manufacturers/re-sellers have made it difficult to identify which chips have been used in SSDs. It should also be noted that memory kit manufacturers have been using very strong adhesive to discourage users from opening up the heat-spreaders.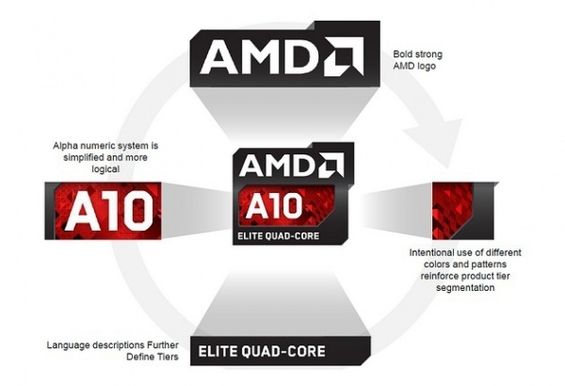 It should also be noted that consumers have suspected and even accused leading DRAM manufacturers of price fixing, if you've been observing the pricing of memory kits during the recent months, the prices of the memory kits with chips from existing Flash NAND manufacturers Hynix, Samsung, Micron, etc. have increased pretty significantly. Currently, one can observe even a 8GB 1600MHz CL9/CL10 value kit is labelled with a hike as high as +$20 even when purchased from online stores such as Newegg and Amazon.
Still, in a business where few flash NAND makers are known to either being bought out or declared bankruptcy, it will be nice to see a company like AMD flourishing in their new venture. It was back in May when Idaho-based flash nand firm Micron was set to take over the Japanese based Elpida and it was during December when the Tokyo district court approved the acquisition of Elpida.
SSD consumption is eventually going to increase, so its all up to AMD's R&D to cook up something good, considering manufacturers such as Intel and Samsung have earned a good reputation as flash makers since few years already, they've got some tough competition ahead of them.
Via: Toms' Hardware