AMD & Nvidia GPU Prices Still Appear to Be Going Up
---
---
---
Mike Sanders / 1 year ago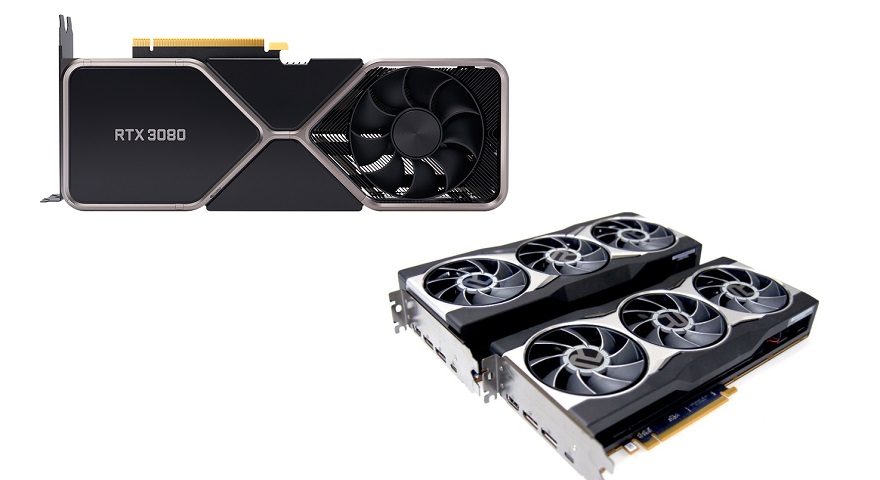 It's pretty much been a year now since the graphics card shortages began. So, happy anniversary I guess?… With GPUs in such short supply, however, this has, by proxy, seen a huge inflation in prices which hasn't just been exploited by scalpers, but sadly by many mainstream retailers too! – While there were signs that things might have improved (in both respects) over the Summer, the bottom line is not the way that things panned out. Graphics cards are, and seemingly will continue to be, both in limited supply and priced way over their official MSRPs.
Just how long can this continue though? Well, following a report via Videocardz, the sad news is that updated market research has, for the third month running, found that both AMD and Nvidia GPUs are continuing (once again) to spike up in cost!
AMD & Nvidia GPUs Continue to Rise With Retailers!
As some of you may be aware (because we have reported on this before), the research has been compiled from German retailers and, as we've noted in the past, this may not be indicative of what's happening elsewhere. – Based on the figure provided, however, through the period of September to October, both AMD and Nvidia GPU prices have both increased. 2% with the latter and a surprisingly large 9% with the former! – Why so much more for AMD? Well, our best guess is that they have possibly been in better supply. That is, however, just a guess!
While it's unclear exactly why prices are increasing again, the bottom line is that it paints a very bleak picture for the remaining part of 2021.

When Will Things Start Getting Better?
Many, many, technology manufacturers have already stated that they do not believe the market will start to settle down until at least late 2022. So, in other words, I might be back here in a year's time telling you that, finally, things might be starting to get better. – The bottom line though is that despite some hopeful signs that did begin to emerge last Spring, getting a new graphics card will likely continue to remain a difficult, and likely expensive, pursuit for the next 6 months!
What do you think? – Let us know in the comments!