AMD & Nvidia GPU Retail Prices Fall Again! – We're Nearly at MSRP Folks!
---
---
---
Mike Sanders / 1 year ago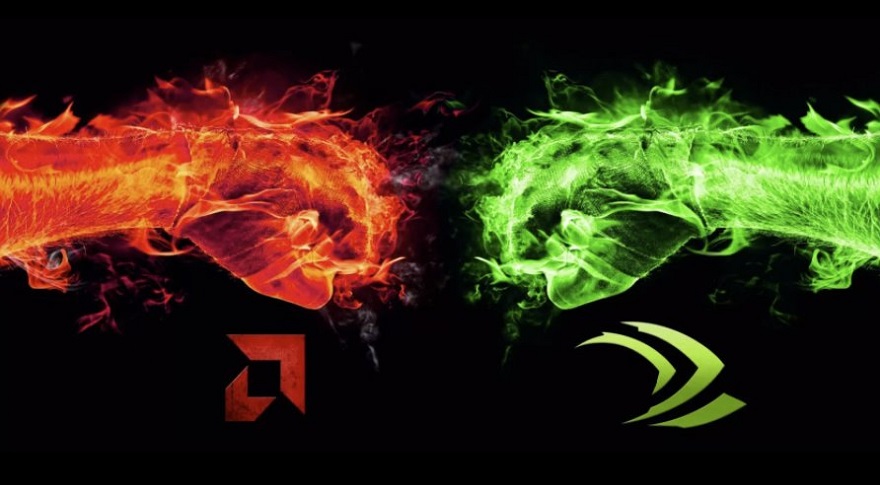 Ever since the release of both the AMD Radeon 6000 and Nvidia GeForce 3000 graphics cards back in late 2020, it's hardly been a secret that their supposed official recommended retail prices (MSRP) has been nothing short of a very bad and hugely longwinded joke. Even today, with the exception of a few honest retailers with reference models, getting a new GPU from either brand at their official price tag still remains an incredibly difficult task.
Since the start of this year, however, there have been small but encouraging signs that things were finally getting back to some degree of normality. Yes, graphics card prices were falling, and dare we say, actually approaching something affordable! – Is this the definite trend though? Well, following the latest retail market figures, the answer seems to be a very categorical yes!
AMD & Nvidia GPUs – Nearly at Recommended Prices with Retailers!
Now, just to be clear, we're not quite at MSRP values for Nvidia and AMD graphics cards. So don't start celebrating just yet. – Based on the latest retail figures from Germany, however, (courtesy of 3DCenter) for the seventh month in a row, retail prices for both AMD and Nvidia graphics cards have fallen and, presuming things keep progressing as they have done, June/July 2022 may finally mark where Radeon 6000 and Nvidia 3000 GPUs were available to buy at their originally stated prices!
AMD – Retailing (on average) at 107% when compared to MSRP – 5% drop since April!
Nvidia – Retailing (on average) at 114% when compared to MSRP – 5% drop since April!

What Do We Think?
While things are definitely getting better, this news does need putting into perspective. Lest we forget that, on average, both AMD's and Nvidia's 'latest' graphics card series is getting on for 12-18 months old (depending on the model). Put simply, at this point in their lifespan, under normal conditions, we should see them becoming available for below their original MSRPs. – The fact is though that despite how old they are, we've only just finally gotten to that point!
Who knows, they might actually be cheap by the end of the Summer. You know, just before AMD and Nvidia release their next-generation of GPUs! – Still, though, things are improving and given how crap things have been over the last 2 years, we shouldn't complain!
What do you think? – Let us know in the comments!