AMD Officially Announces the Radeon RX 6700 XT at $479
---
---
---
Mike Sanders / 2 years ago

So, after weeks of speculation and rumour, AMD has finally done it! – Yes, the Radeon RX 6700 XT is official, it's unveiled, and overall it's certainly looking to be a very decent proposition for the 1440p (or lower) gamer. With the confirmed MSRP of $479 (likely something around the £450 for our UK readers), it costs about what we expected, but there are, of course, still more than a few question marks surrounding this GPU.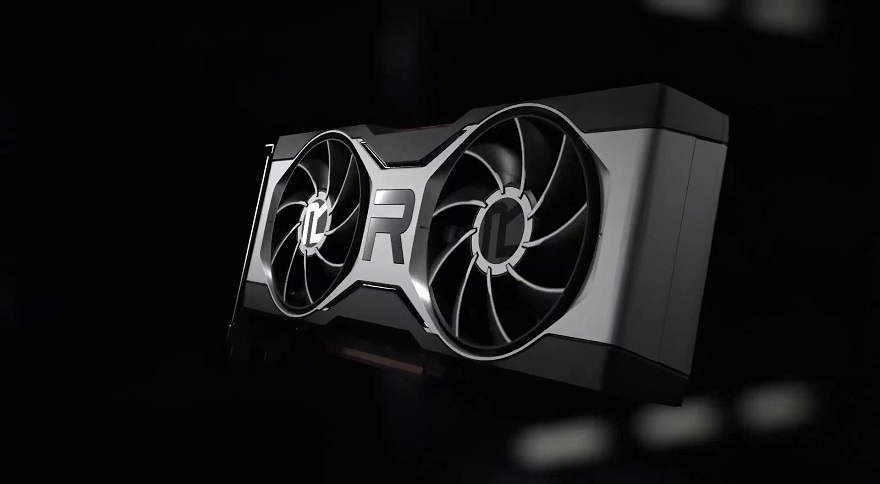 AMD Radeon RX 6700 XT
Following the gaming benchmarks revealed by AMD, which should, of course, be taken with a grain of salt, Team Red is suggesting that the 6700 XT will be (roughly) significantly better than the 3060 Ti while, generally speaking, being on par with the Nvidia 3070. A GPU which is certainly no slouch!
Confirmation of this, however, will ultimately come through independent testing and, rest assured, as soon as ours arrives and the embargo breaks, we'll be ready to bring you all the results!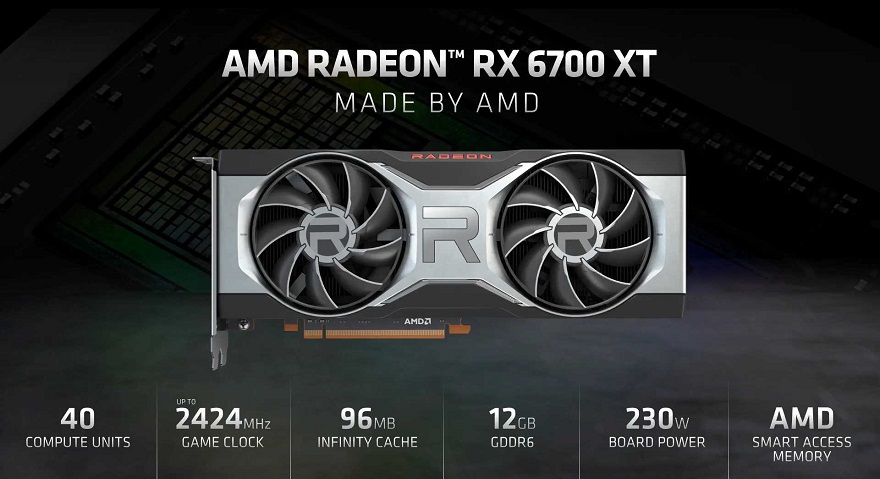 Specifications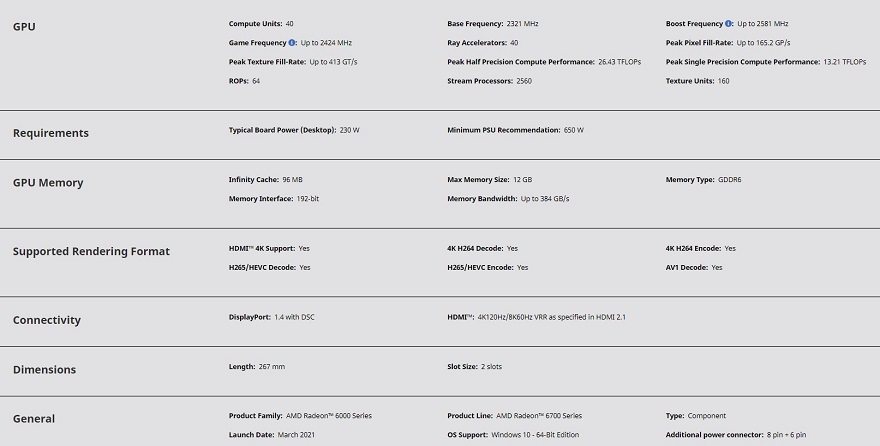 Where Can I Learn More?
The announcement was made during AMD's pre-recorded "Where Gaming Begins: Episode 3" and, given that it contains a lot of details, we have copied the video in for you below to check out for yourselves!
It shouldn't be ignored though that one major point left pretty much untouched during the event was availability. Put simply, if you were hoping that the 6700 XT would be available to buy, you're probably (like a lot of other GPUs at the moment) set to be disappointed. More so if you actually think that $479 MSRP is what we can realistically expect.
If you do, however, want to learn more, you can check out the AMD Radeon RX 6700 XT's official product website via the link here!
What do you think? – Let us know in the comments!