AMD Posts Better Than Expected Q4 2016 Financial Results
---
---
---
Samuel Wan / 6 years ago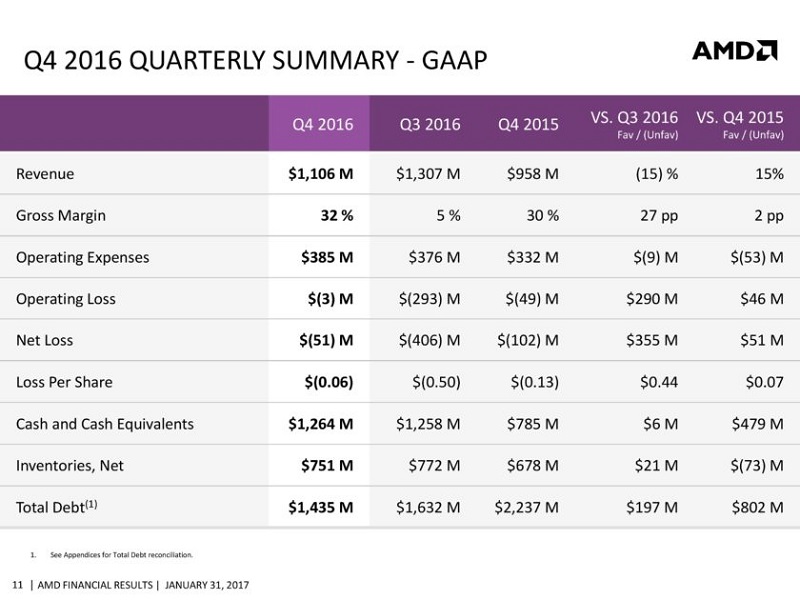 Ever since their ATI merger, AMD has been on staring into the abyss in terms of their financials. After a couple of years of near disaster, the company has managed to claw its way back to near stability over the past several years. Things have started to turn around for the Sunnyvale-based company and their Q4 2016 results managed to beat out analyst predictions.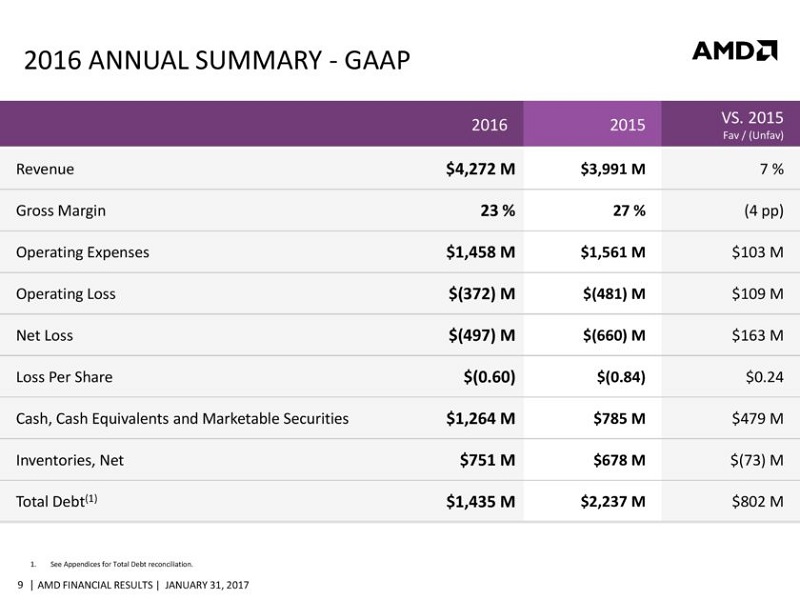 For the last quarter of 2016, AMD managed a GAAP net loss of $51 million on $1.11 billion revenue. Non-GAAP results were better as expected with a smaller $8 million dollar loss. Compared to Q3, these results are worse but they are a much rosier picture than Q4 2015 which was dismal. 2015 overall was a pretty terrible year due to the poor performing GPU sales. With Polaris in 2016, AMD has managed to turn things around with a non-GAAP loss of only $117 million compared to $419 million the year before.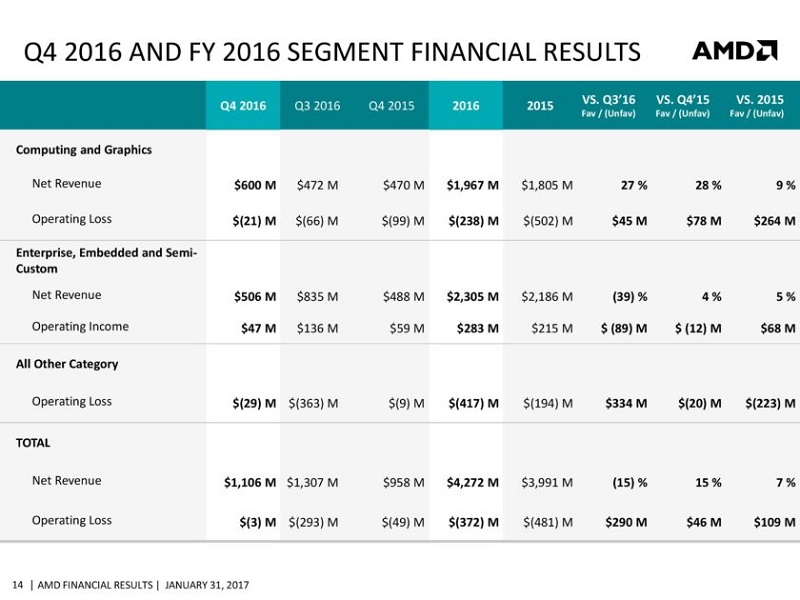 Moving forward, AMD has high hopes for 2017 which will see the new Vega GPUs launch. More importantly is the new Ryzen and Zen CPUs which should finally turn the CPU division from a sinkhole into a money generator. AMD is expecting 18% better revenue for Q1 2017 compared to Q1 2016. Keeping in mind that Zen is only shipping for 1 month at most in Q1 suggests that AMD is very confident in their new designs. With no debt maturity until 2019, a large cash stock and lower operating expenses, the next two years should finally see the company back in the black consistently.