AMD Preparing R7 1800X and 1700X Boxes With Wraith Max Coolers
---
---
---
Samuel Wan / 4 years ago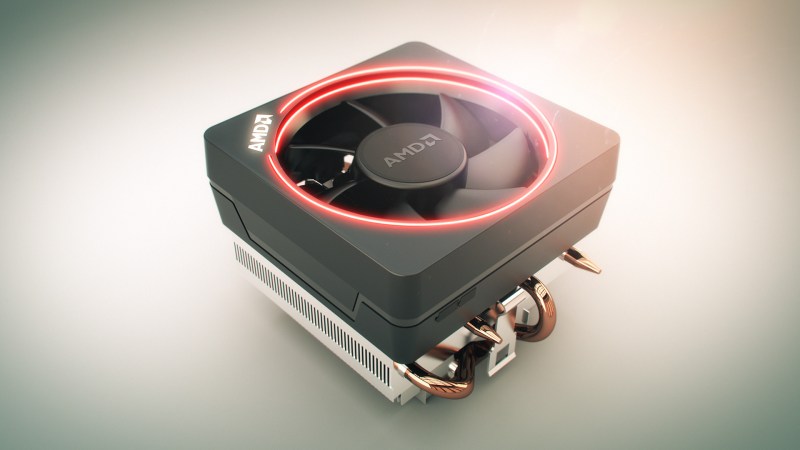 Before AMD launched their Ryzen 7 processors, we already knew about the 3 new Wraith stock coolers the company was readying. The Wraith Stealth, Wraith Spire and Wraith Max were all updates to the previous Wraith coolers. It was a bit of surprise then when AMD released the Ryzen 7 1800X and 1700X as WOF packages without any stock heatsink bundled. According to a new report, the company is now preparing the final touches for retail packages that will include a stock cooler with these 2 CPUs.
Both CPUs will now have the option of being bought with the top end Wraith Max cooler. As the most sizable and substantial Wraith, it should have no problem with the 95W TDP since the original Wraith it took after did a pretty good job with the 125W TDP of the Bulldozer family. In fact, the Max is rated for up to 140W TDP which should be reassuring. It features a dense square aluminium fin array with a copper base and heatpipes.
The new retail packaging will clearly indicate that the box contains a bundled cooler as well with new artwork. It will obviously weigh more and be heavier as well. AMD is targeting these bundles for areas not well served by custom AM4 coolers and for their stock heatsink fans of course. Do expect to pay more as the R7 1800X package will cost an extra €42 while the R7 1700X package is weirdly a whopping €66 more. At these prices, it will be interesting to see if the boxed heatsink will be successful or not.