AMD Previews Impressive Naples Server CPU
---
---
---
Ashley Allen / 6 years ago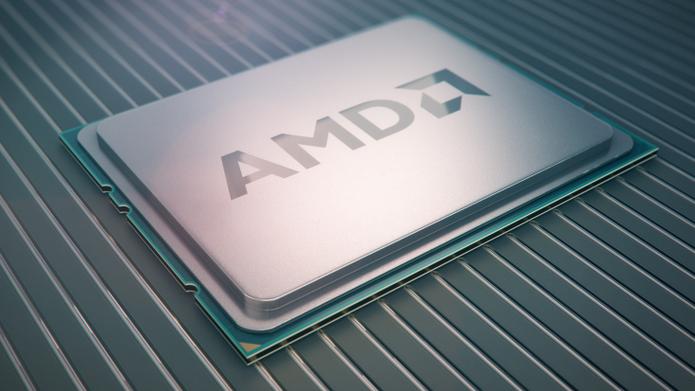 AMD has announced the imminent release of a new high-performance CPU for servers, codenamed Naples. The processor is based on the same Zen architecture as its recently released Ryzen chips. The Naples CPU boasts up to 32 cores and dual CPU support; in a two-socket server, it supports up to 4TB of DDR4 RAM.
"Today marks the first major milestone in AMD re-asserting its position as an innovator in the datacenter and returning choice to customers in high-performance server CPUs," Forrest Norrod, Senior Vice President and General Manager of Enterprise at AMD's Embedded and Semi-Custom Business Unit, said. "'Naples' represents a completely new approach to supporting the massive processing requirements of the modern datacenter. This groundbreaking system-on-chip delivers the unique high-performance features required to address highly virtualized environments, massive data sets and new, emerging workloads."
According to AMD, its Naples architecture features:
A highly scalable, 32-core System on Chip (SoC) design, with support for two high-performance threads per core
Industry-leading memory bandwidth, with 8-channels of memory per "Naples" device. In a 2-socket server, support for up to 32 DIMMS of DDR4 on 16 memory channels, delivering up to 4 terabytes of total memory capacity.
The processor is a complete SoC with fully integrated, high-speed I/O supporting 128 lanes of PCIe® 34, negating the need for a separate chip-set
A highly-optimized cache structure for high-performance, energy efficient compute
AMD Infinity Fabric coherent interconnect for two "Naples" CPUs in a 2-socket system
Dedicated security hardware
"It is exciting to see AMD back in the server conversation with a new CPU and a sound strategy for why it is the right processor for the modern datacenter and the cloud computing era," Matt Eastwood, Senior Vice President, Enterprise Infrastructure and Datacenter, IDC, added. "Looking at the product details announced today, it sounds like a compelling combination that will give IT buyers a unique new option to consider when making their next upgrade."
AMD will formally unveil the Naples CPU at two forthcoming presentations at the Open Compute Summit this week. Naples is set for release during Q2 2017.