AMD R9 290X and Titan X Go Head to Head With DX12
---
---
---
Peter Donnell / 7 years ago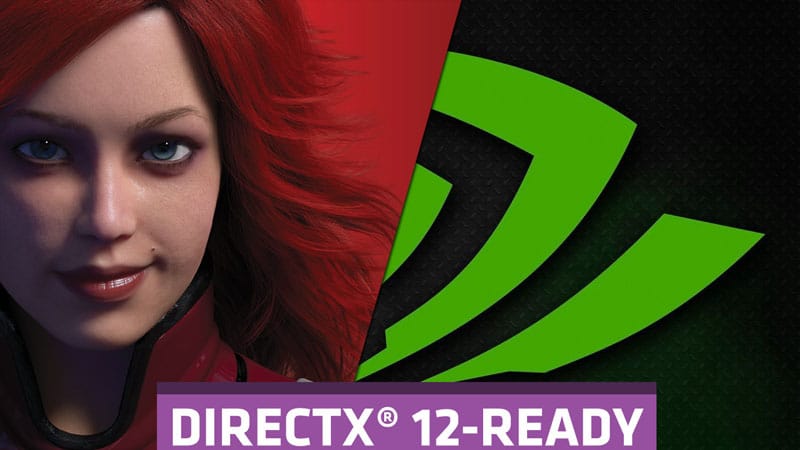 DirectX 12 support has just been added to 3DMark and the results look too good to be true! Delivering performance up to 20x faster than DirectX 11 in certain tests. While Nvidia cards gain a lot from the new API, AMD cards have benefitted from the biggest improvement.
The R9 290X goes head to head with the new flagship Nvidia Titan X, even gaining a small lead in some cases. Looking further back, the 290X pulls a 33% lead on the GTx 980, making DirectX 12 a fantastic upgrade for any gamer with a high-end AMD or Nvidia card.
With DirectX 11, the Titan X and the 290X show some very exciting figures. The Titan X maxed out at an impressive 740 thousand draw calls per second, but a significantly more impressive 13 million, 419 thousand calls with DirectX 12; you don't need to be Einstein to work out that that's a huge improvement. The 290X managed 935 thousand and 13 million, 474 thousand in DX11 and DX12 respectively, beating out the Titan X in both respects and even beating out the Mantle API by 8%.
When it comes to the FPS results, we see the GTX 980 scoring 2.75FPS in DX11 and 15.67FPS in DX12, a massive improvement overall. However, that still falls short of the 290X, which clocked up 19.12FPS in DX12, although still short of the 20.88FPS it scored using Mantle.
DirectX 12 shows impressive scaling with extra CPU cores, although performance seems to taper off beyond six cores. Mantle has more significant gains here, being able to take advantage of eight cores. What is interesting is that enabling Hyper-Threading actually seems to hinder performance, DirectX 12 much prefers physical cores to boost performance.
Of course, the thing that's most important to remember is that these are synthetic benchmarks. They give a nice ballpark idea of how the API can improve performance on these cards, but they're little indication of real-world gaming and rendering performance. The API's, drivers and in the case of Windows 10, the operating system that they're operating on are all still in their infancy. We expect improved performance in the coming months and there's even a chance that a new driver update could quickly put the Nvidia cards back on the top spot.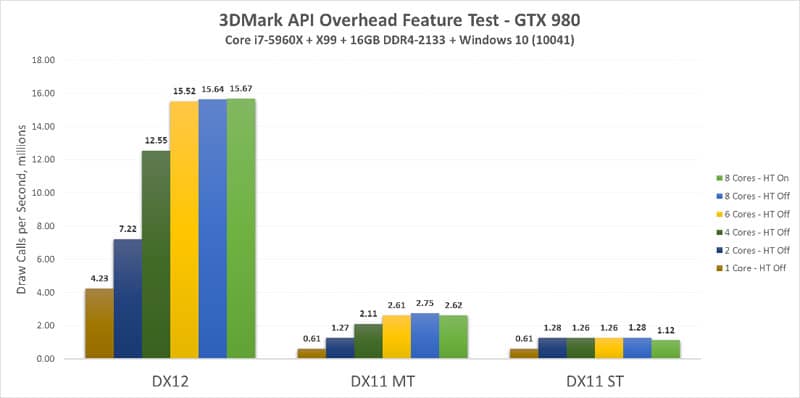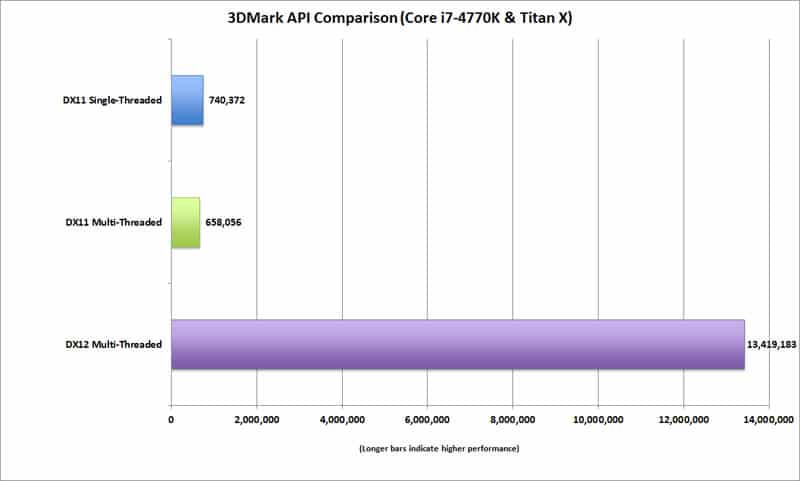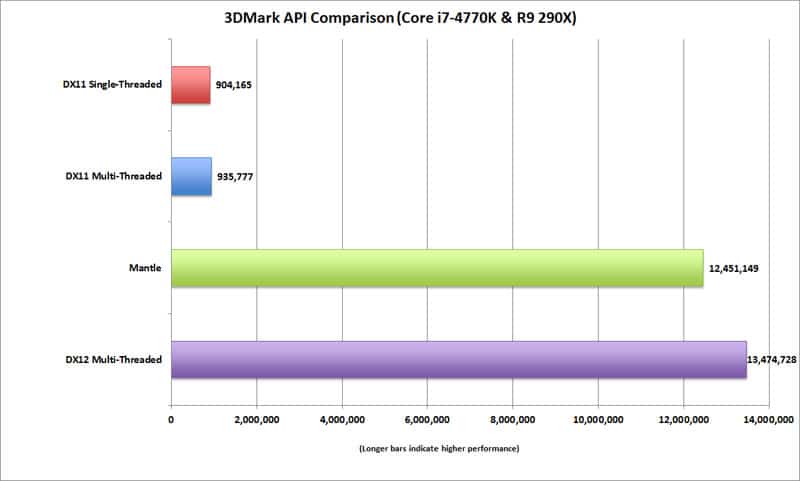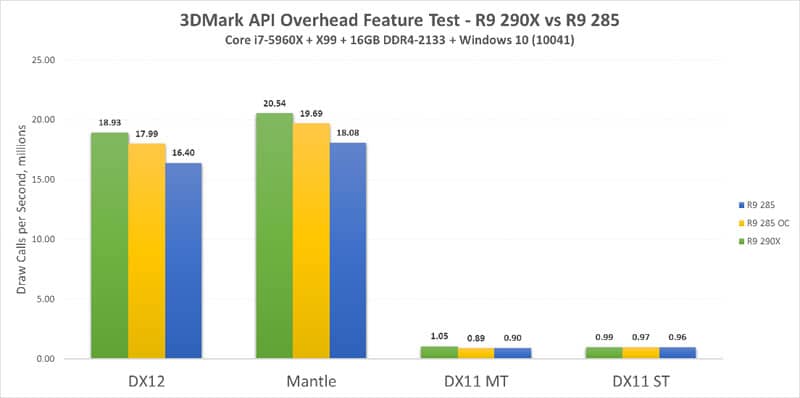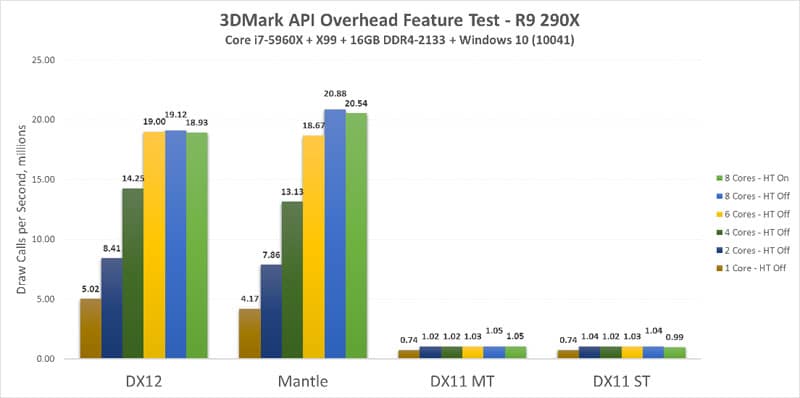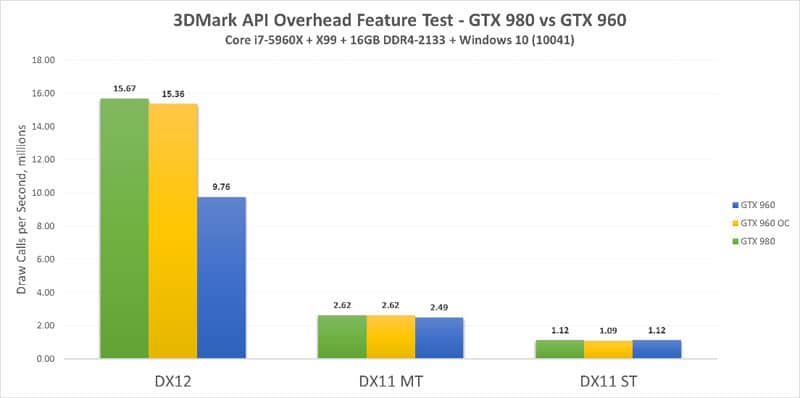 What's great to see is that all the hype about DirectX 12 is finally starting to show some real world figures, and they're very impressive.
Thank you WCCFTech for providing us with this information.