AMD R9 290X & R9 280X Vs Nvidia GTX Titan & GTX 780
---
---
---
Ryan Martin / 9 years ago
Introduction
---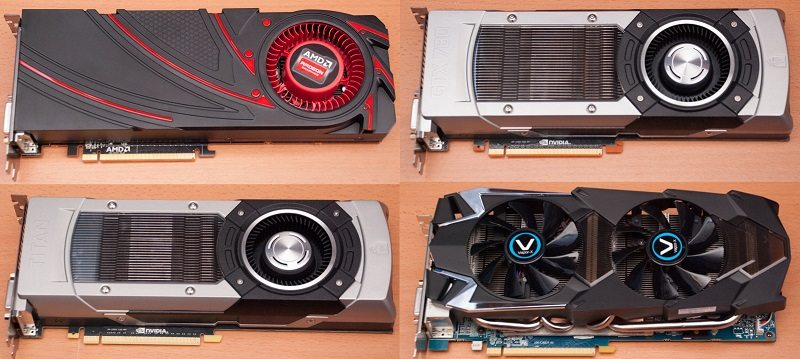 ***Please see our latest 4K Gaming article here which adds GTX 780 Ti, GTX 780 Ti SLI and R9 290X CFX to the mix***
With GPUs getting more and more powerful and 4K monitors becoming available for consumer purchase we thought we'd use AMD's R9 290X launch as a spring-board to look at the 4K Gaming performance of AMD and Nvidia's top 2 single GPU graphics cards. Of course since writing this article Nvidia have revealed their intentions to release a GTX 780 Ti graphics card which is worth considering when looking at these benchmarks. AMD are also expected to reveal an R9 290 graphics card at some stage this year too. So this is by no means a comprehensive or complete look at 4K performance on high end AMD and Nvidia GPUs, but we think it is an interesting place to start.
Firstly let's recap the graphics cards we're using, all four are pictured above and they are:
Next we've managed to get a hold of a 4K monitor for this testing as AMD were kind enough to provide us with the Sharp PN-K321 4K monitor.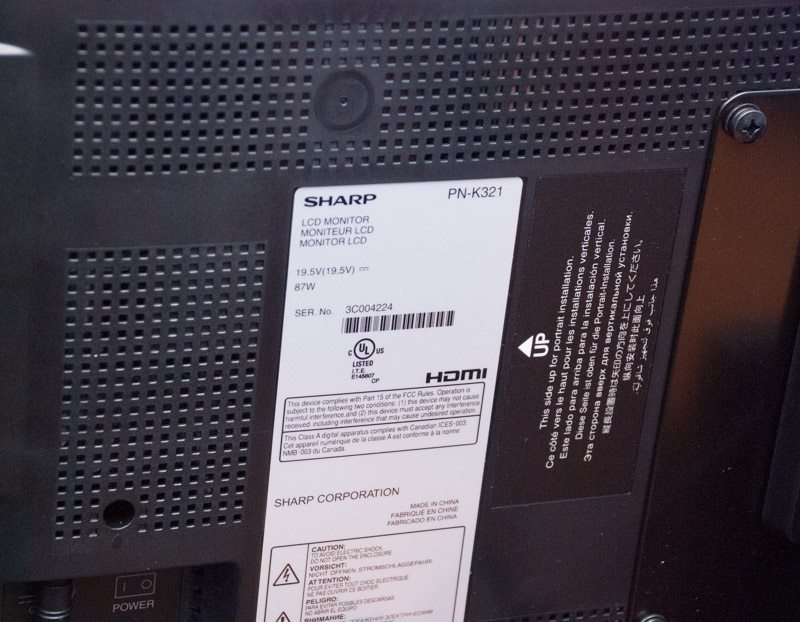 The Sharp PN-K321 uses a 32 inch IGZO panel providing a resolution of 3840 x 2160. Being a first generation 4K panel it uses two 1920 x 2160 displays stitched together with an advanced display controller chip. The 4K monitor is able to stream 4K at up to 60Hz which is best done through DisplayPort.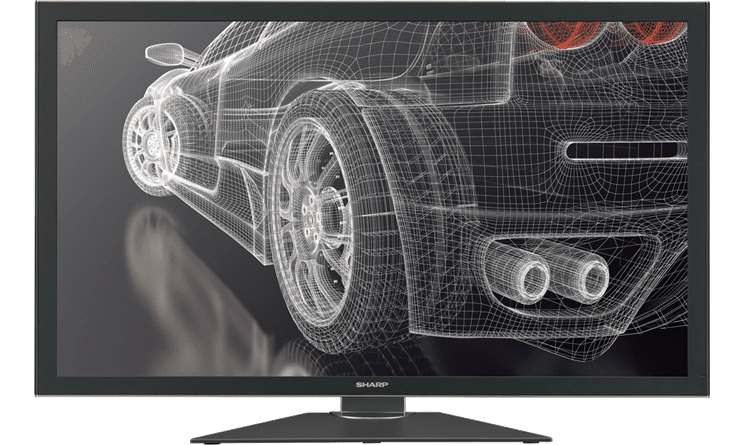 We've used the usual selection of games that we'd normally do in our graphics card reviews so we've got a selection of 7 games and one synthetic benchmark to show you: Alien vs Predator, Bioshock Infinite, Hitman Absolution, Sleeping Dogs, Unigine Heaven 4, Tomb Raider, Dirt Showdown and Metro Last Light. Without any further ado let's see exactly how these AMD and Nvidia GPUs got on at some 4K gaming.