AMD Radeon 6X50 XT Refresh Expected to Arrive June/July This Year?
---
---
---
Mike Sanders / 12 months ago
For reasons I've still yet to really understand, despite the stock level for their current-gen graphics card models being terrible ever since they hit the market in late 2020, AMD and Nvidia both still appear to be entirely insistent on releasing newly refreshed or revised versions. Yes, having new GPU models is nice, but given how the stock on both sides of the fence has been, to the casual observer, practically non-existent, you'd think they'd be placing a higher priority on simply getting more models on retailers shelves than attempting to find a means of squeezing a bit more juice out of what they currently (and we don't) have!
Following a Twitter post by reliable leak source '@greymon55', however, it would appear that AMD is still planning the upcoming launch of newly refreshed Radeon RX 6X50 XT graphics cards. And more so, they may be set to arrive in either June or July this year!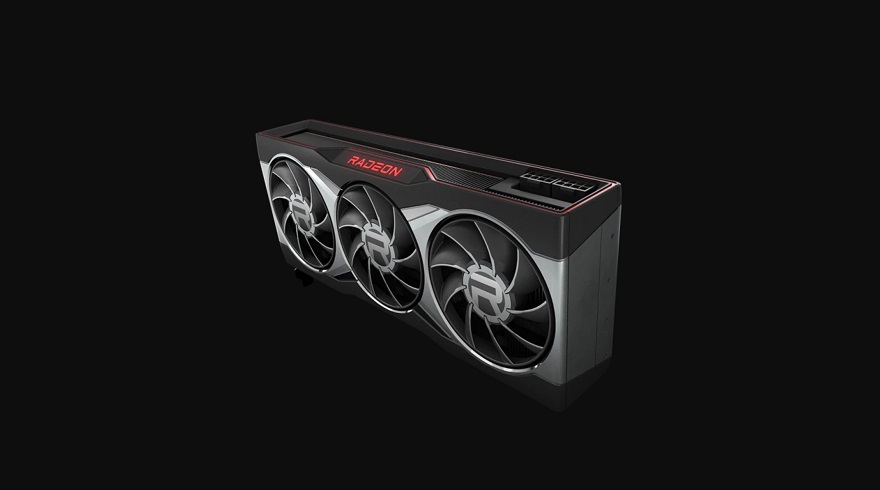 AMD Radeon RX 6X50 XT
Now, just to start off by explaining what 6X50XT means. Effectively, AMD is going to look to produce a slightly more potent version than the existing original model. It's not an overly dissimilar move to something like the Nvidia SUPER. With this in mind, therefore, by June or July this year, if the source is proven accurate, we may well see the release of the AMD Radeon 6750XT, 6850 XT graphics card and so on. Albeit, at the time of writing, it's unclear to how exactly how many existing Radeon 6000 series GPUs will be getting this treatment.
On a similar note, however, remember the 6500 non-XT? No, we wouldn't blame you if you'd decided to completely forget about it given how crap the 6500 XT was. – If the 6500 is, however, still on your interest list, then the source is also claiming that this will likely be set to arrive in May!
There will be RX 6500 in May, I think the specifications will be similar to RX 6400 OEM.
RX 6X50XT is probably in June-July

— Greymon55 (@greymon55) February 2, 2022
Good, But…
As noted above, while having more graphics card models to pick from is a nice thing for a consumer to have, it's vitally more important that stock of them is actually available to buy. And, let's face it, even despite the relatively lower demand of AMD-based GPUs when compared to Nvidia, the Radeon 6000 has been anything but plentiful. – Put simply, I'm not really sure what purpose releasing these new 6X50 XT variants has unless AMD can guarantee significantly better supply levels which, as you might expect, seems exceptionally unlikely.
What do you think? – Let us know in the comments!