AMD Radeon: Crimson Edition First Look
---
---
---
Rikki Wright / 7 years ago

Introduction
---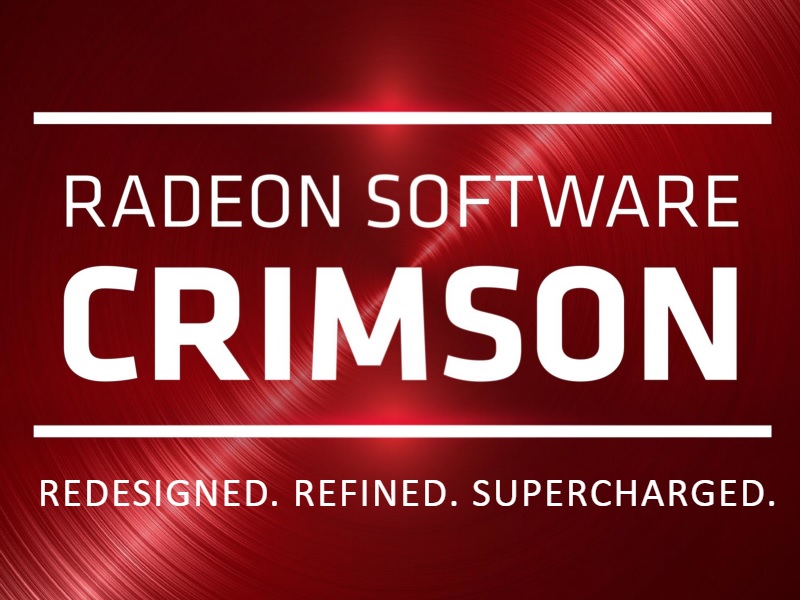 The day has finally come where AMD's Catalyst Control Center has taken its last installation breath and the brand new AMD Radeon Software package is released. We initially had teasers of this software a few weeks ago on November 2nd and now we are pleased to announce that it is finally here for public download. We have been using Catalyst Control Center for around 13 years with very few graphical design changes in that time, it worked for the most part and that was about it. Personally I found it too information heavy and it needed either a re-designed interface or a simpler navigation menu.
Dubbed Radeon Software: Crimson Edition, it doesn't really flow off the tongue like CCC or Catalyst 15.## did, but we are likely to see a similar numbered structure once Crimson hits full stride in January. The Radeon Software name is pretty self-explanatory, but Crimson takes a little more explaining to fully understand. Yes the 'AMD' colour is Red and that has been passed onto Radeon Technologies as a signature colour, but Red is only one word for a whole host of different shades such as Current, Jam and Sangria. Yes these are typical shades of red, though likely less known compared to Scarlet, Blood and Rose. It's not fully clear whether we will be seeing software colour changes with every annual release to match the name or if the same brushed metal background will be consistent for the upcoming releases.
Here is a quick overview of the key points of Crimson Edition which focus on a key base of stability with four pillars of User Experience, Features, Performance and Efficiency. All of these together aim to produce the best overall consumer experience, whether you are gaming or just a general day-to-day user. A full explanation into these will be on the Third Page.
Without going into too much detail here, let's get into what is aimed to make Radeon Software: Crimson Edition a new era in graphical software drivers.