AMD Radeon HD 7750 CrossFire Review
---
---
---
Chris Hadley / 11 years ago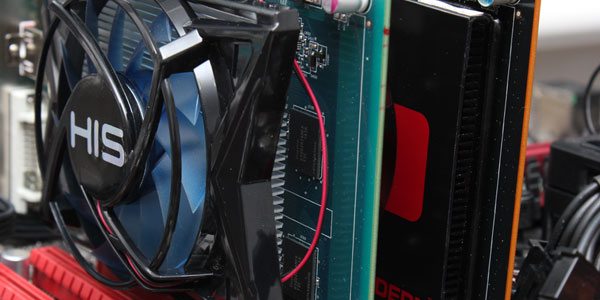 As we have recently seen the Radeon HD 7750 is a fantastic entry level card for those wishing to get on to the 7000 series ladder.  Its 2D performance for the everyday user is a highly cost effective upgrade and even allows for some light gaming in the mix as well. We did find however that on higher graphics settings, the cards did start to fall behind on 3D rendering and in a few cases games were below the 30fps threshold which we class as the point at which a games becomes comfortably playable.
As we have seen in the past, AMD's CrossFire technology allows for upto 2x scaling when paired with a similar card and this for the everyday user is a simple step to further boosting their systems performance with the addition of an extra card.
With this review we aim to find out if spending the extra money on getting a second card and adding it into the mix is really worth the effort, or whether its more cost effective based on the performance gains to get a card that is higher up the 7000 series ladder.