AMD Reveals Radeon Pro 400 Specifications
---
---
---
Samuel Wan / 5 years ago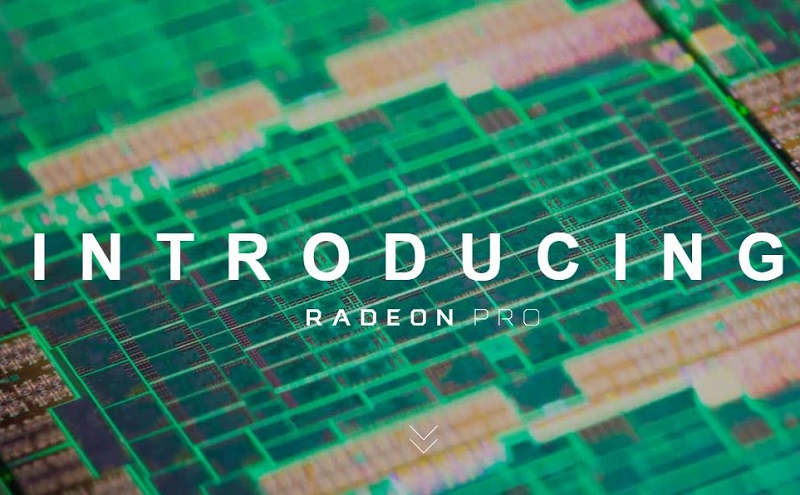 In a surprise move, AMD first revealed their Radeon Pro 400 series with the MacBook Pro 2016. While Apple made some general comments in terms of GPU performance, the key specifications were not revealed. However, AMD has now fully unveiled their Radeon Pro 400 lineup thus far. All three chips are based off the new Polaris 11 GPU with the GCN 4 architecture.
At the bottom of the stack, we have the Radeon Pro 450. With 10 CUs, the chip offers 640 stream processors for a total of 1 TFLOPS of performance. This places the GPU at about R9 M370X levels in terms of performance, giving us 800Mhz core clock. The RX M370X was used for the old MacBook Pro 2015 but with the new Polaris architecture, I expect performance will be noticeably improved.
Next up, we have the Radeon Pro 455 with 12 CUs enabled, This gives us 1.3 TFLOPS of performance with 768 stream processors. The Radeon equivalent will likely be the R9 M470 but given that is a Bonaire based chip, the 455 should pull ahead with its higher clocks, newer design, and 14nm process.
Last of all we have the Radeon Pro 460 with 16 CUs enabled. This gives us 1024 stream processors and is the first full-fat Polaris 11 GPU. At 1.86 TDLOPs, that is pretty much the same as the desktop RX 460. However, AMD has chosen to enable the full die but run it at lower clocks to improve on power consumption. The Radeon equivalent will be the new RX M480.
In all, AMD looks to have a pretty compelling lineup with the Radeon Pro. One major advantage is the hybrid Consumer/Professional branding which will allow it to cater to both sides of the market. It will be interesting to see how AMD will expand the lineup and if Windows and PC users will get a go at them as well. I for one would welcome more Radeon Pro options.