AMD Radeon Pro SSG Breaks Terabyte Memory Barrier
---
---
---
Ron Perillo / 3 years ago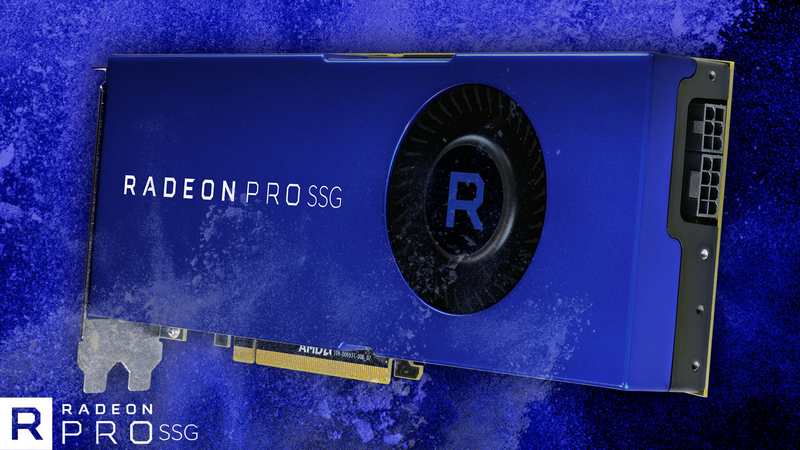 While AMD's Threadripper CPUs and RX Vega GPUs caught the bulk of the attention at Siggraph 2017, AMD had plenty more mouth-watering hardware announcements as well. This includes the Radeon workstation graphics Radeon Pro WX9100 and the Radeon Pro SSG. The latter has the distinct honor of breaking the terabyte graphics memory barrier with 16GB HBM2 plus 2TB onboard SSG memory.
Radeon Pro WX9100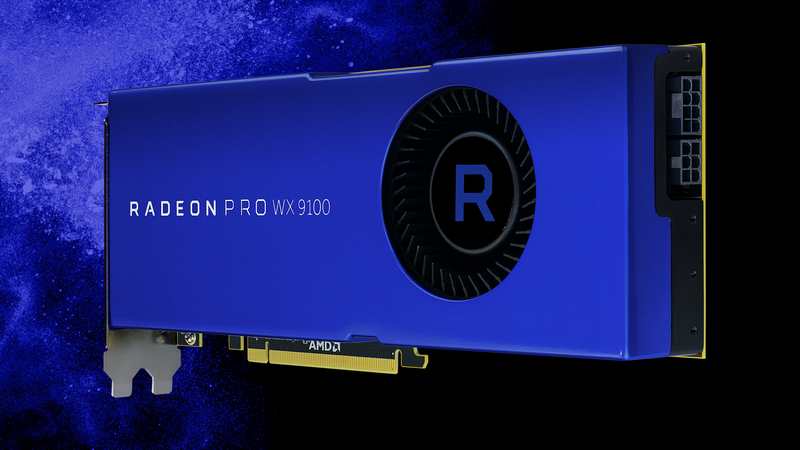 The Radeon Pro WX 9100 is a workstation graphics card that delivers up to 12.3 TFLOPS of  peak single precision compute performance. It is an improvement over the AMD FirePro W9100 and runs models more than twice as fast at over 2.6X the peak throughput-per-clock. It uses 16GB of High-Bandwidth Cache with HBM2 ECC memory. The demo at the AMD Capsaicin event at Siggraph actually showed that the WX 9100 continues performing where the previous solution would run out of memory. Even in scenarios involving large data sets and complex models, the Radeon WX 9100 powers through. All while maintaining smooth performance and low CPU usage.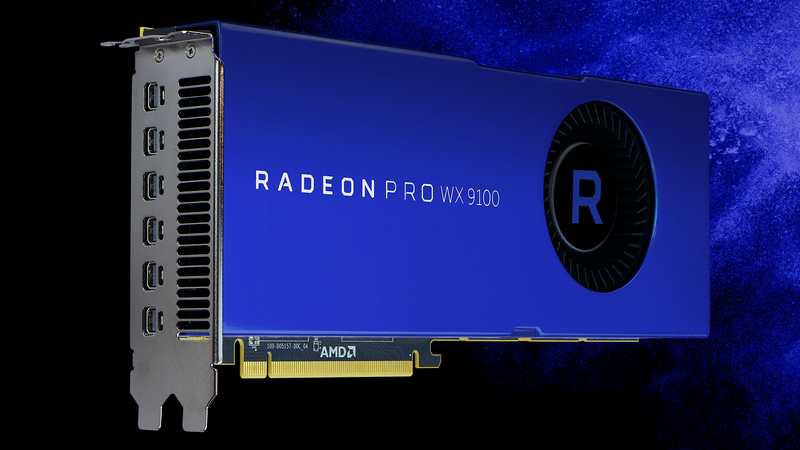 Compared to the previous generation, the Radeon Pro WX 9100 has 51% more memory bandwidth, 2.6X the performance-per-Watt and supports a wide range of APi including Vulkan 1.0, OpenGL 4.5, OpenCL 2.0, and DirectX 12.1. It readily supports 8K at 60Hz or 4K at 120Hz with six DisplayPort 1.4 HDR-ready ports in the rear.
Radeon Pro SSG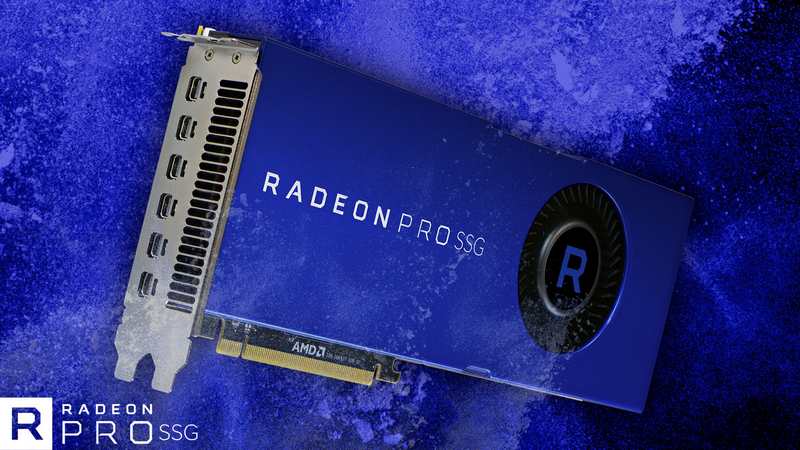 The Radeon Pro SSG features the same performance and featureset as the Radeon Pro WX 9100 under the hood. However, the big distinction is the fact that it has 2TB of graphics memory. This lets professionals edit 8K footage live in real-time like knife going through butter. The demonstration at the AMD Capsaicin event at Siggraph showed 8K RAW content in Adobe Premiere Pro being edited and manipulated in near instantaneous access at any point.
Pricing and Availability
Both the Radeon Pro WX 9100 and the Radeon Pro SSG graphics cards are coming on September 13, 2017. The current MSRP for the Radeon Pro WX 9100 is $2,199. Meanwhile, the Radeon Pro SSG will cost a lot more at $6,999. For more information, visit the Radeon pro WX 9100 and the Radeon Pro SSG product pages.