AMD Radeon R9 270X 2GB Graphics Card Review
---
---
---
Ryan Martin / 10 years ago
Introduction
---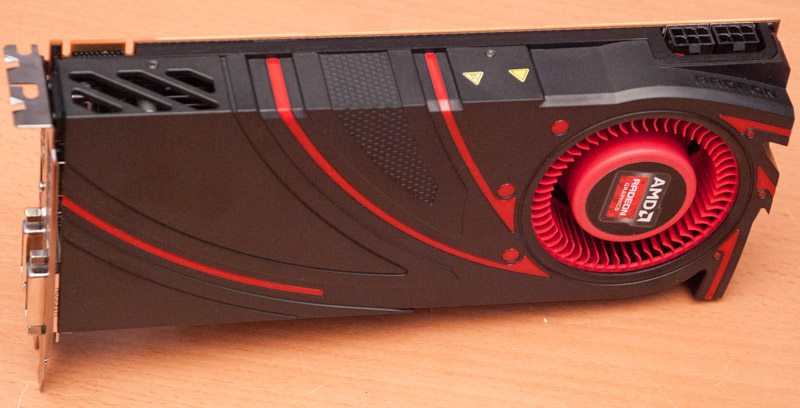 As you may already know AMD's new series of graphics cards are officially launched today and we have here for you the AMD Radeon R9 270X review, but we've also checked out the R9 280X and R7 260X of which you can see reviews of both on our site's main homepage, or by searching in the search bar if you're reading this some time after publication. We have managed to get our hands on a reference AMD R9 270X, a card which is essentially an overclocked HD 7870 brought to market at a lower price point than the HD 7870 originally was.
The specifications can be seen below and a clock speed of 1050MHz on the core and 5600MHz on the memory is a fair bit higher than the 1000MHz and 4800MHz the AMD HD 7870 offered. The higher clock speeds mean the R9 270X is capable of 2.69 TFLOPS over the 2.56 TFLOPS offered by the HD 7870. Like with all new AMD RX-2XX series graphics cards there is Direct X 11.2 support, OpenGL 4.3 support and support for AMD's new API mantle. AMD have opted for a price point of $199 MSRP for the R9 270X meaning it is actually priced roughly the same as the HD 7870 currently is (the HD 7870 is currently priced to clear so stocks won't last long) but when the HD 7870 originally came to market it retailed for $349 – so this is $149 cheaper.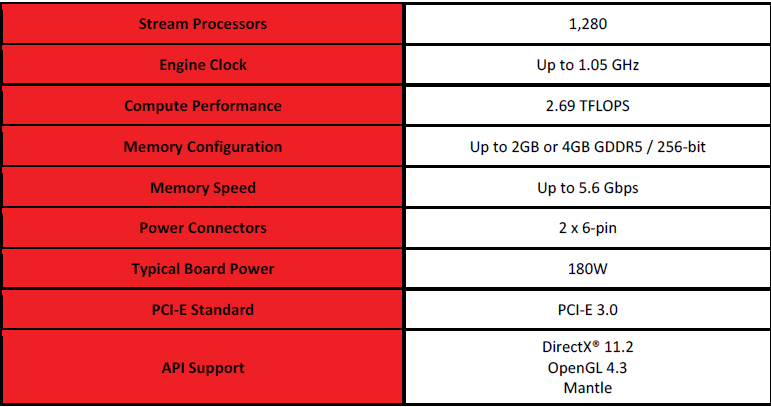 The R9 270X we received from AMD was a stock card. As such it comes with the stock clocks of 1050MHz core and 1400MHz (5600MHz effective) memory. There is 2GB of GDDR5 across a 256 bit interface but 4GB versions will be made available by some select AMD partners. Since our R9 270X was a retail OEM unit it came with nothing other than the graphics card in an anti-static bag so we have no accessories or packaging to show you. The AMD Radeon R9 270X is designed to compete with Nvidia's $200~ offerings which currently consists of the GTX 760 ($249) and the GTX 660 ($180-200) but Nvidia are expected to add a few new models later on this year to combat AMD's new launches. Without any further ado let us proceed in taking a look at the AMD Radeon R9 270X.