AMD Radeon R9 290X 4GB Graphics Card Review
---
---
---
Ryan Martin / 9 years ago
Introduction
---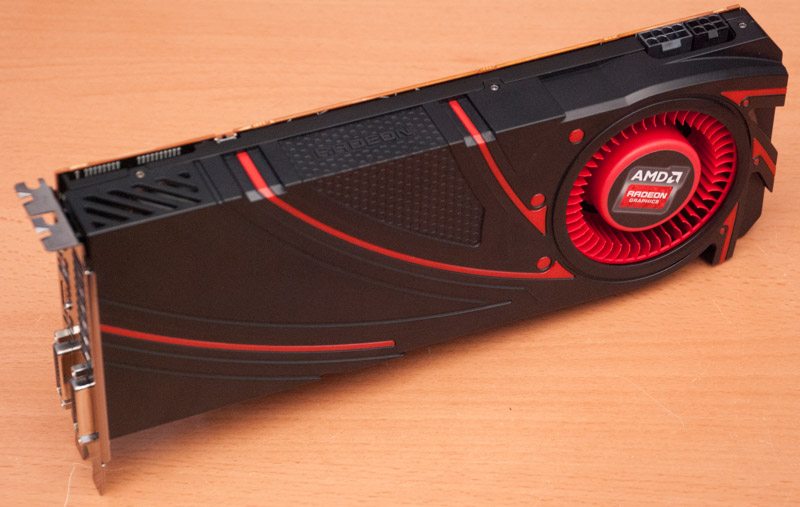 After months of rumours and media hype, AMD's new flagship graphics card is here. We have a launch-day review for you guys to read and we're putting this brand new GPU through its paces on the eTeknix graphics card test system. We're very excited to bring you this review because everyone loves to see how a new flagship GPU performs and what it can deliver, even if you have no intention of ever buying it. The AMD R9 290X is a brand new GPU crafted from the same 28nm process as the HD 7000 series but using a revised architecture design (GCN 2.0 vs GCN) and a new GPU die codenamed "Hawaii".
The AMD R9 290X brings a number of new features to the table which we will cover briefly but first let's check a run down of the specifications. AMD's R9 290X is a big step up from the R9 280X (HD 7970) featuring 768 more stream processors, 1.5 more TFLOPS of compute performance, 32GB/s more memory bandwidth, double the number of ROPs and much more. A default clock speed of up to 1GHz on the core and up to 5GHz on the memory is deployed, this will vary dynamically as it is adjusted by AMD's revised PowerTune technology, which leads us on nicely to the next part – the new features of the R9 290X.
Firstly, AMD has introduced a new version of its PowerTune technology. In essence the new PowerTune can be seen as AMD's answer to Nvidia's GPU Boost 2.0. AMD's new PowerTune balances clock speeds and fan speeds to maintain a steady temperature threshold. The card adjusts the clock speed dynamically along with the fan speed (which also has a threshold) to maintain that steady temperature under load. By default there is a 95 degree fixed max temperature and 40% fixed max fan speed so the clock speed will be adjusted to ensure it can achieve both those parameters. Normally this means the clock speed is lowered when the card is going to exceed either the max temperature or fan speed, or the clock speed is raised when there is sufficient temperature or fan profile headroom to support this. What this creates is an extensive overclocking system where users can balance the temperature, fan speed, clock speed and also the Power Limit to get the most performance or the most silence. AMD's OverDrive section of their Catalyst Control Center will allow you to control all these other parameters but you will also be able to use third party overclocking tools to adjust these things too when those programs are fully updated.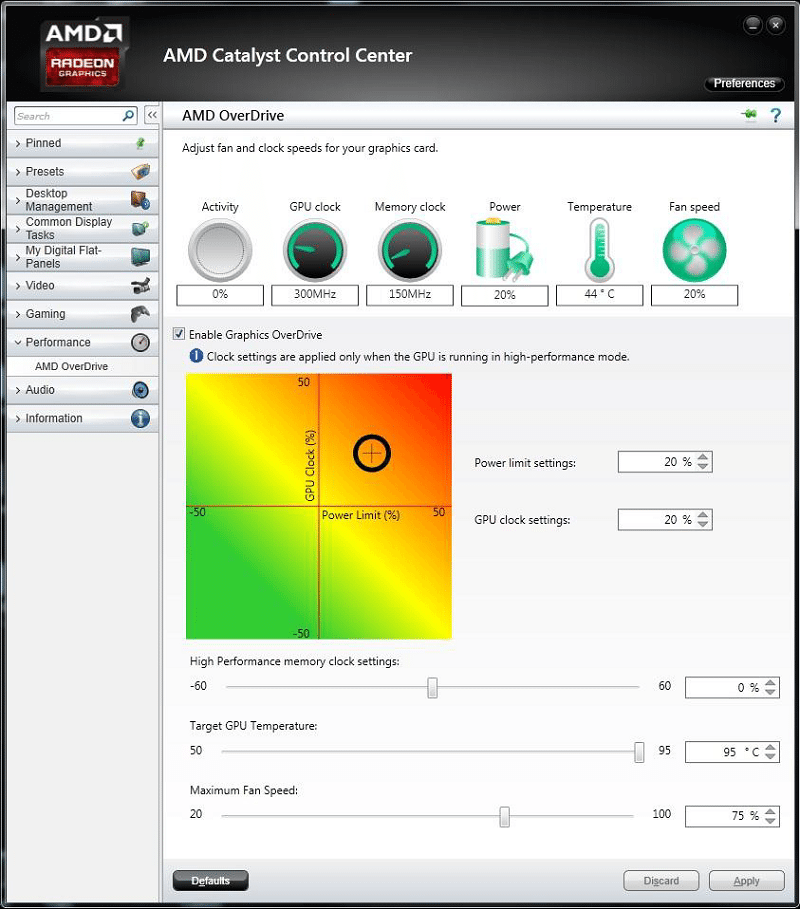 Linked to the new overclocking system is the dual BIOS system. By default the AMD R9 290X ships with two BIOSes and a switch to select between each one. The first and default switch is "Quiet Mode" and this limits the fan speed to 40% with the default 95 degree threshold. The second switch is for "Uber Mode" and this boosts the maximum fan speed to 55% and leaves the temperature threshold at 95 degrees. Uber mode allows the card to clock higher by having better cooling while Quiet mode allows it to remain quieter. Of course AIB partners will be able to benefit from dramatically better cooling than the reference design and you may not even need the dual BIOS switch to access the maximum performance. You can of course pick any custom combination of GPU temperature and maximum fan speed as shown above.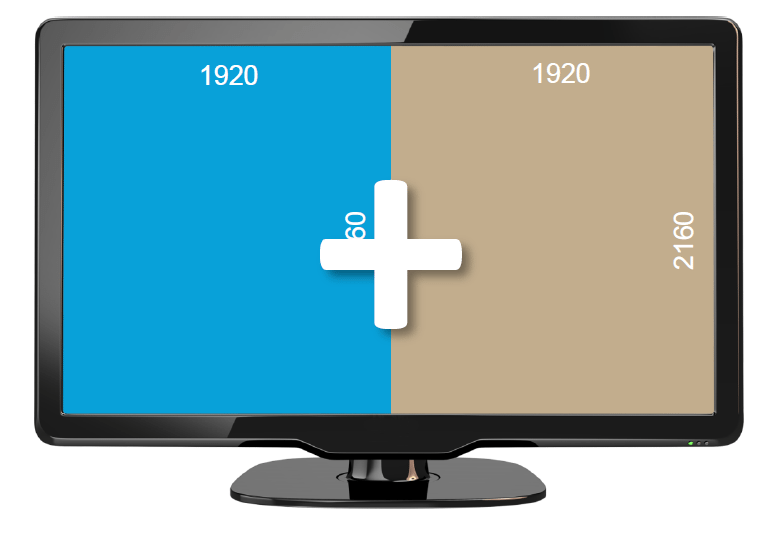 AMD has also worked hard to support 4K gaming in a "plug and play" fashion on its new flagship with default Eyefinity configurations for tiled 4K monitors such as the Sharp PN-K321 or ASUS PQ321Q monitors (and while on the topic of 4K be sure to check out our 4K gaming featured article here). As part of its push to 4K AMD is supporting the new industry standard for tiled displays in VESA – DisplayID v1.3. While AMD can support the very limited numbers of 4K monitors currently out on the market, in the future when 4K monitors proliferate, AMD (and other graphics providers) will need a unified standard to easily recognise stitched 4K panels.
A final noteworthy mention is AMD's new method of CrossFire which enables the activation of CrossFire without the need for the physical CrossFire X ribbon. As far as AMD have suggested this will only be supported on the R9 290 series as it is part of the new architectural design of the Hawaii GPU. The Eyefinity and TrueAudio enhancements introduced by AMD with the other RX 2XX cards released a few weeks ago are also extended to the R9 290X, check out the details of those right here.