AMD Radeon R9 290X 4GB Graphics Card Review
---
---
---
Ryan Martin / 9 years ago
A Closer Look
---
The AMD R9 290X graphics card uses the same style of reference cooler that we've seen on all the new AMD cards. We've got that styled plastic shroud with a blower style fan – it runs quite hot and noisy but that gives AMD AIB partners plenty of room to implement their own custom cooled solutions. The card is quite long coming in at a fraction under 11.5 inches.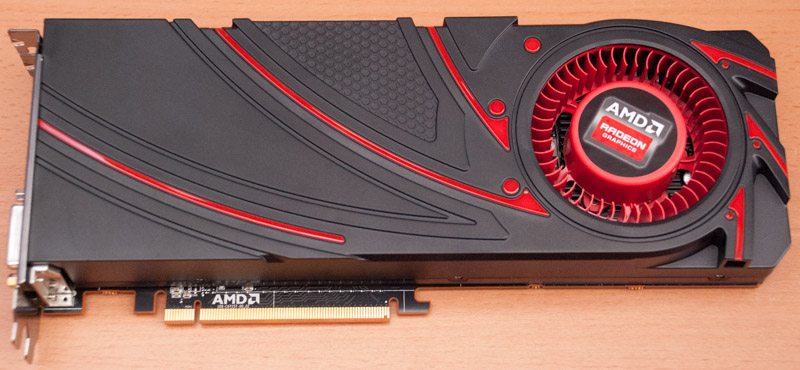 The back has a black PCB and a very high density of components.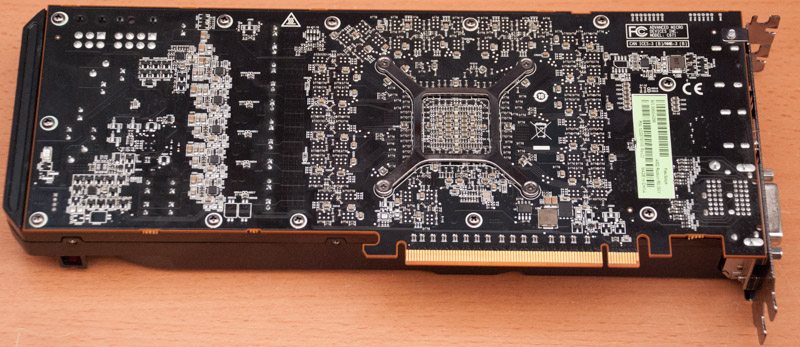 Here is a closer view of the rear of the PCB.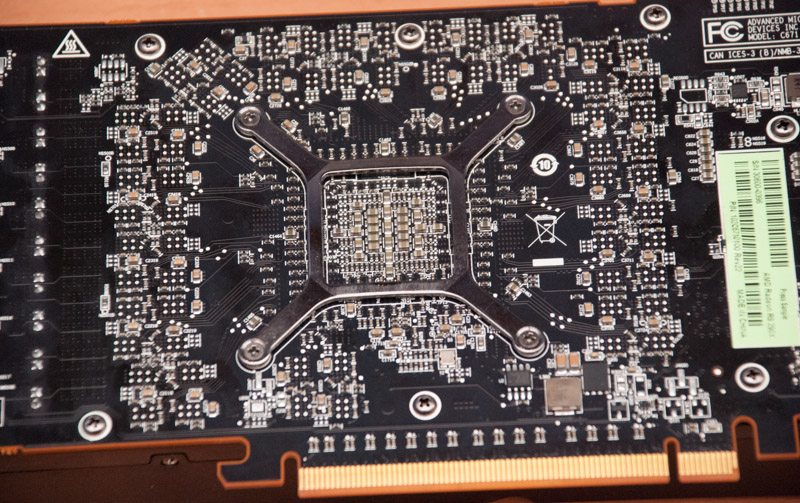 AMD kindly provided us some pictures "underneath the hood" of the R9 290X.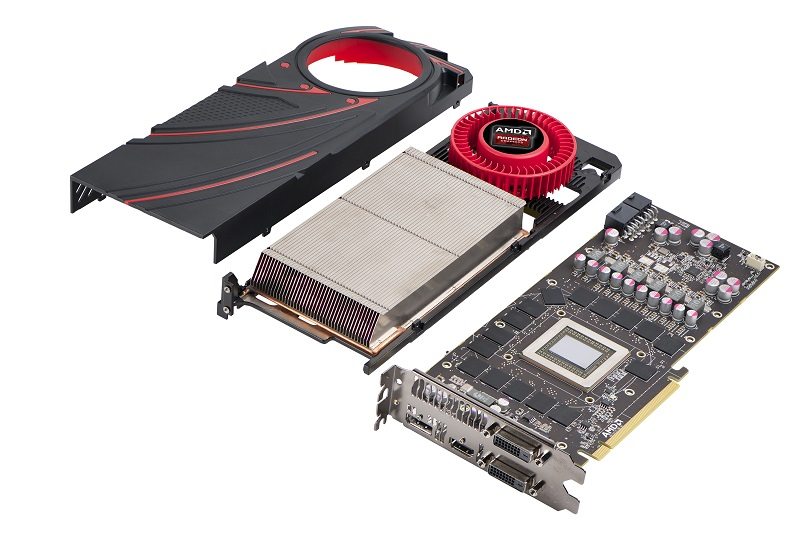 The PCB is pretty well fleshed out with memory chips but there is still space for more on the rear of the card possibly paving the way for 8GB variants? Who knows. The GTX Titan has 6GB which is "more" but that already uses double-backed chips so there is no room for expansion.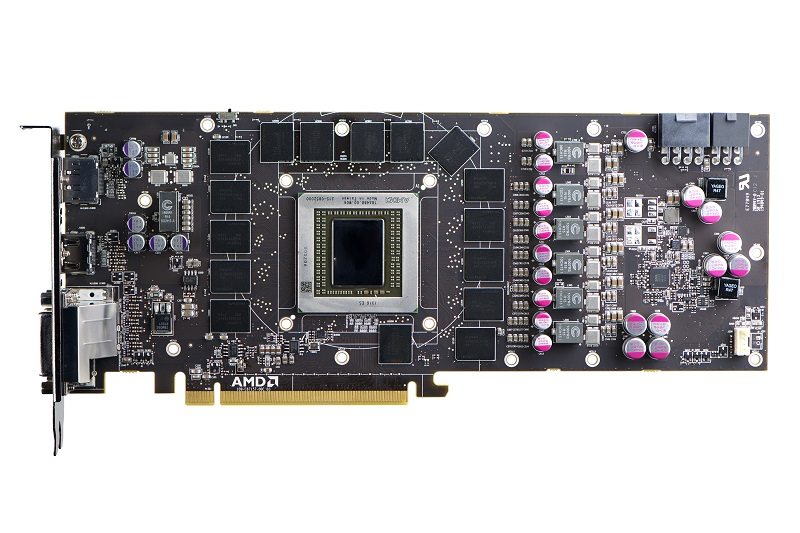 The R9 290X is dual slot thickness as you'd expect for a reference design.

An 8 pin and 6 pin are used for power but the high end customised partner solutions will probably have dual 8 pins.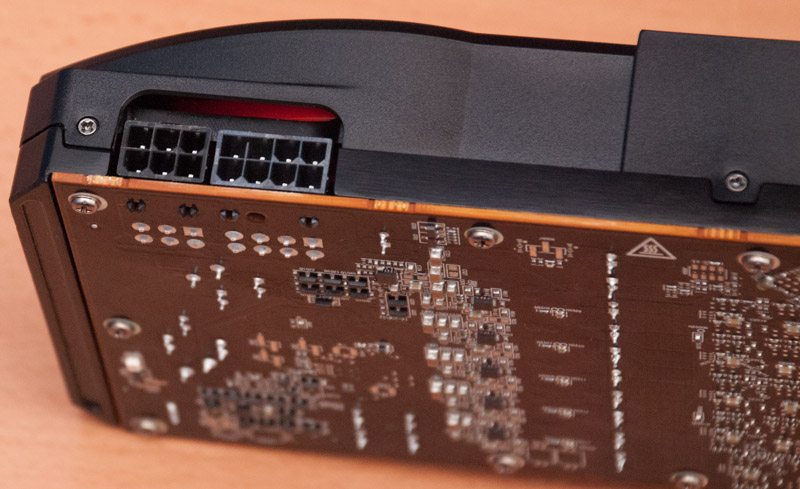 The CrossFire connector gets axed with the R9 290X. Instead CrossFire is enabled simply by having two compatible cards on the motherboard, no external connector is needed.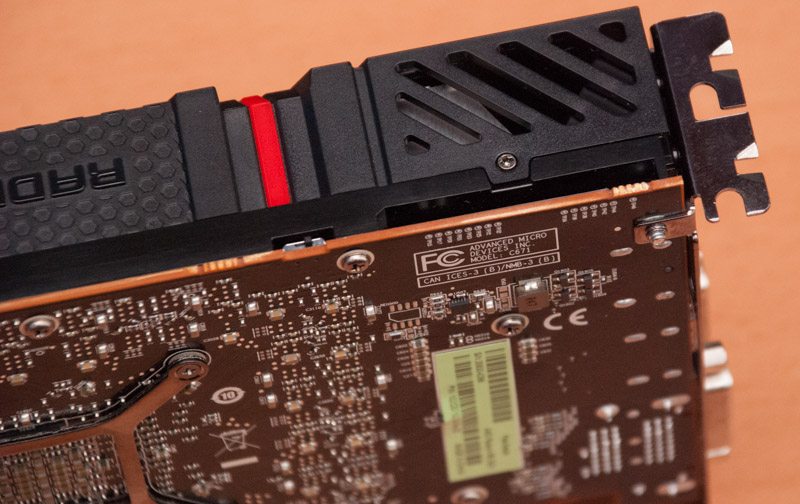 The R9 290X and all custom AIB versions come with a BIOS switch as standard. This allows you to switch between the "Quiet" and "Uber" BIOSes.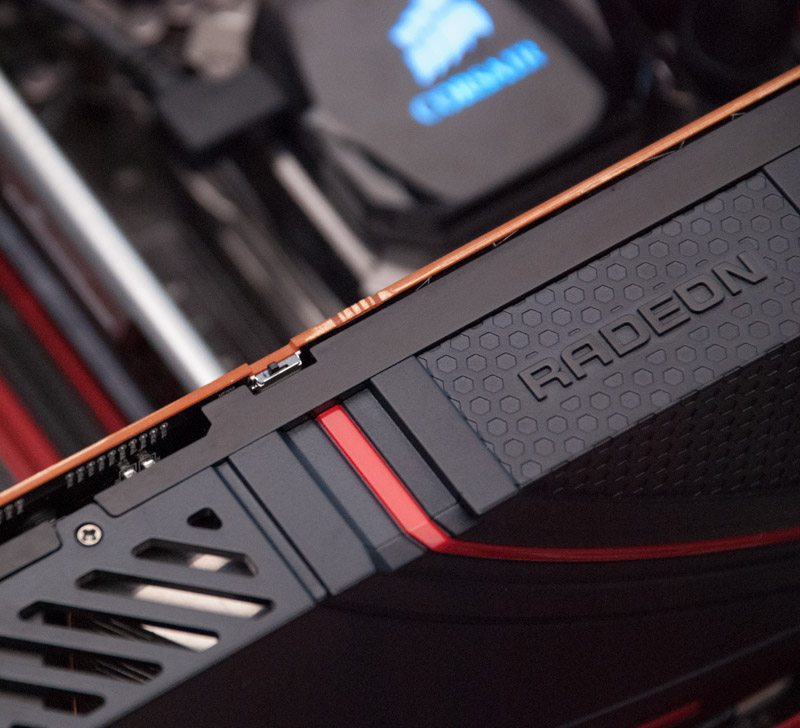 The bottom of the card is plain and completely enclosed.

The end of the card is also mainly enclosed with a couple of intake vents.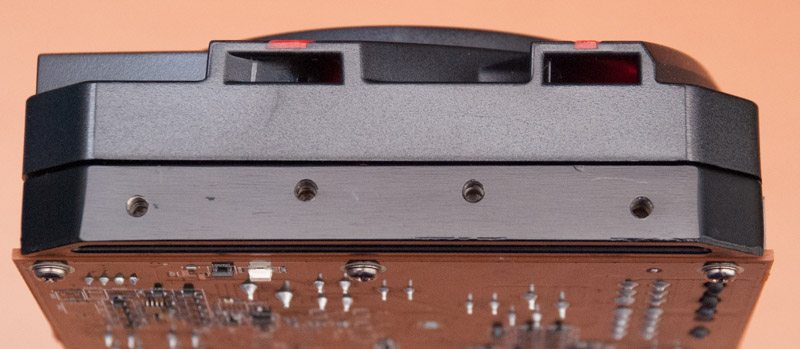 Outputs are being standardised across the bulk of AMD's new series of RX 2XX GPUs so again we've got dual DVI, HDMI and DisplayPort. You can run Eyefinity off any combination of ports and you can support Eyefinity 6 with an MST Hub providing three displays from the DisplayPort.