AMD Radeon R9 380X Out Now
---
---
---
Ashley Allen / 7 years ago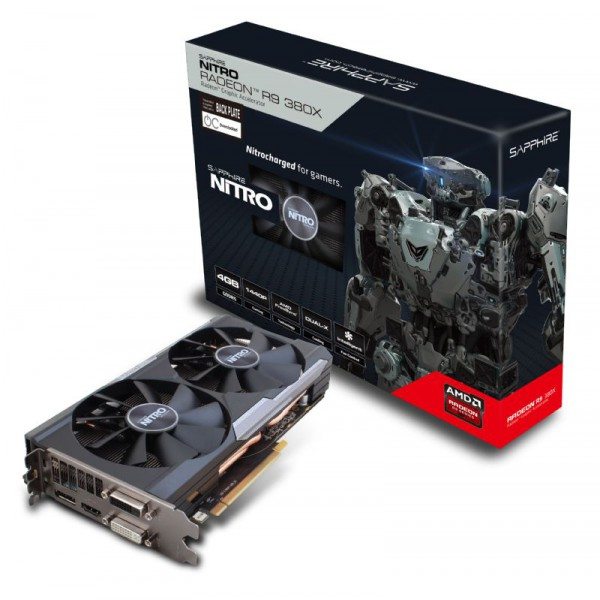 AMD has officially announced the release of its AMD Radeon R9 380X graphics card. The powerful yet affordable GPU is the latest entry in the popular Radeon 300 series, and AMD hopes it will help increase its recent market gains against rival NVIDIA.
"Today, we are introducing the newest member of the Radeon family: the AMD Radeon R9 380X GPU, conceived to play the most demanding games at high details at 1080p and 1440p, for gamers who demand the best. If you want to be ready for the latest DirectX 12 games, you'll want to upgrade to this one. With a 256-bit interface and 4GB of high-performance GDDR5 memory, the AMD Radeon R9 380X GPU has the DNA for beyond 1080p gaming" AMD writes on its community forum.
"With the AMD Radeon R9 380X GPU, you'll get the smooth gameplay you deserve, with no tears or stutters. Enabled with the AMD FreeSync technology, you'll experience fluid, artifact-free performance at virtually any frame rate, which means unbelievably smooth, ultra-responsive gaming at peak performance," it adds.
"Last but not least," the post concludes, "the AMD Radeon R9 380X GPU is also ready for Radeon Software Crimson Edition, the latest revolutionary software update from AMD, which means continued advancements in performance, remarkable new features, and seamless stability with future updates."
AMD Radeon R9 380X is out now, with prices starting at $229/£190. Check out our review of the XFX DD R9 380X 4GB here for more information.