AMD Radeon R9 Fury X2 Could Launch Next Month!
---
---
---
Peter Donnell / 7 years ago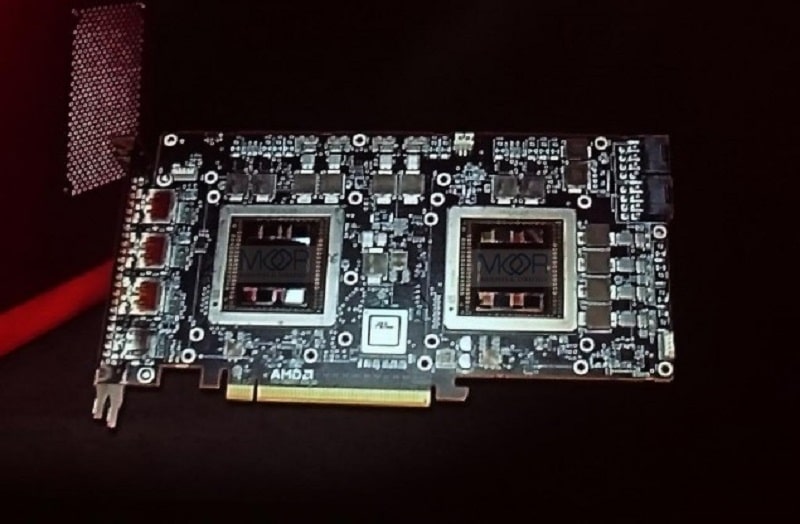 It looks like AMD are cooking up a big product launch for December, one that could knock Nvidia into the stone age! The as yet un-named graphics card from the red team is currently not officially named, but let's call this powerhouse the Fury X2 for conversations sake. We've already known about this card for a little while now, as Lisa Su was keen to show off a PCB that had not one, but two Fiji GPUs on board. The only problem is when, where and how much it will be, are still unknown.
AMD are to hold a special event in December, where it is believed the Fury X2 will be released. With no rumours pointing to a similar dual-GPU monster from the Nvidia camp, a dual Fiji and HBM equipped card could quickly put AMD back at the top of the GPU power food chain.
The first new teaser comes courtesy of Johan Andersson of DICE, always a reliable source for leaks as he previously teased the 295X2 and the R9 290X. Unfortunately for Johan and no doubt AMD, it seems his "pre-release GPU" had some leaks of its own.
Dat feeling when your just arrived closed liquid cooling pre-release GPU turns out to not be so closed after all pic.twitter.com/umpVUtdVwc

— Johan Andersson 🦀 (@repi) November 26, 2015
Expect more information to follow quite quickly, as is often the case with leaks, there's always more than one.