AMD Radeon RX 6600 XT to Launch in August?
---
---
---
Mike Sanders / 5 months ago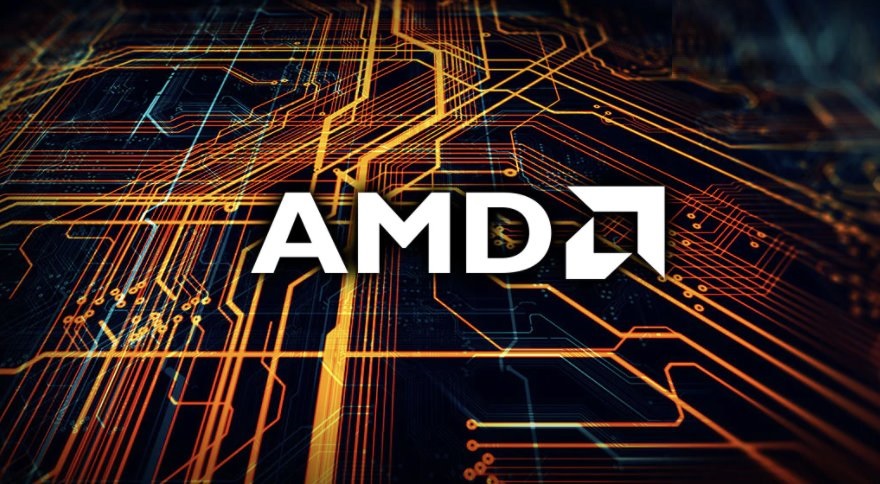 It's not exactly a secret that the next upcoming release in the world of graphics cards is going to be the AMD Radeon 6600 and 6600 XT. As for exactly when they would be announced, however, has stubbornly remained something of a mystery. – Following a report via Videocardz, however, not only have some of the potential specifications for the 6600 XT leaked online, but we may also have an answer as to when we can expect to see it officially rubber-stamped.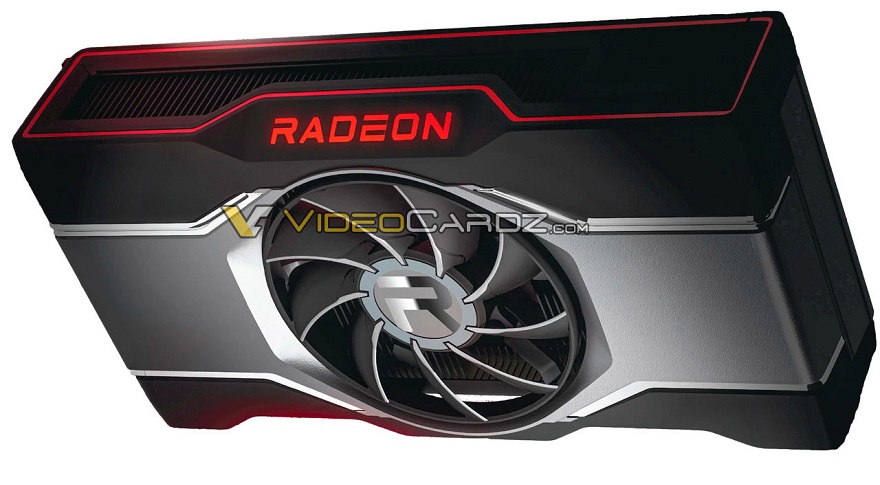 AMD Radeon RX 6600 XT
While there is no information yet regarding the non-XT version of the 6600 graphics card, sources are claiming a lot of potentially exciting new information surrounding the 6600 XT. While it does add to a lot of prior leaks suggesting that this GPU will come with 8GB of VRAM, it does go into far more detail surrounding what we can expect in terms of aesthetics, but not only that, also its launch date and potential price.
If this leak is proven accurate, the AMD Radeon RX 6600 XT will be launched in August, it will have an MSRP in the region of $399, and in terms of performance, will be roughly on par with the AMD 5700 XT and Nvidia 1080 Ti.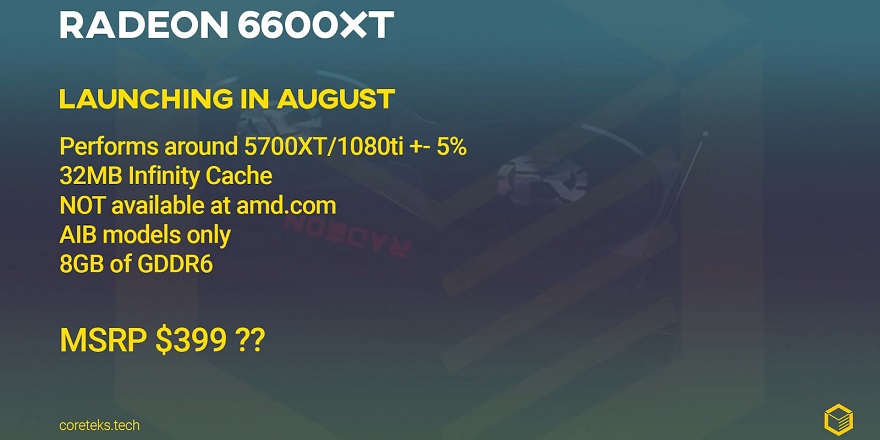 What Do We Think?
A curious aspect is that if the leak is proven accurate again, AMD will not release any of their own 'reference' designs. In other words, the 6600 XT will only be available through AIB partners such as MSI, PowerColor, or Gigabyte. This would seemingly confirm that the above 'reference' render that appeared earlier this month probably isn't genuine or at least will never see a physical release.
As such, it will be more than interesting to see if AIB partners do go with a single-fan design of whether they up the cooling to twin-fan models. And between the two, in our opinion the latter does perhaps seem more likely.
However, if you have been eying up the 6600 XT with more than a little casual curiosity, then it would seem that in terms of some solid news and announcements, we have something between 3-8 weeks to go!
What do you think? – Let us know in the comments!