AMD Radeon RX 6900XT Continues To See Retail Discounts!
---
---
---
Mike Sanders / 5 months ago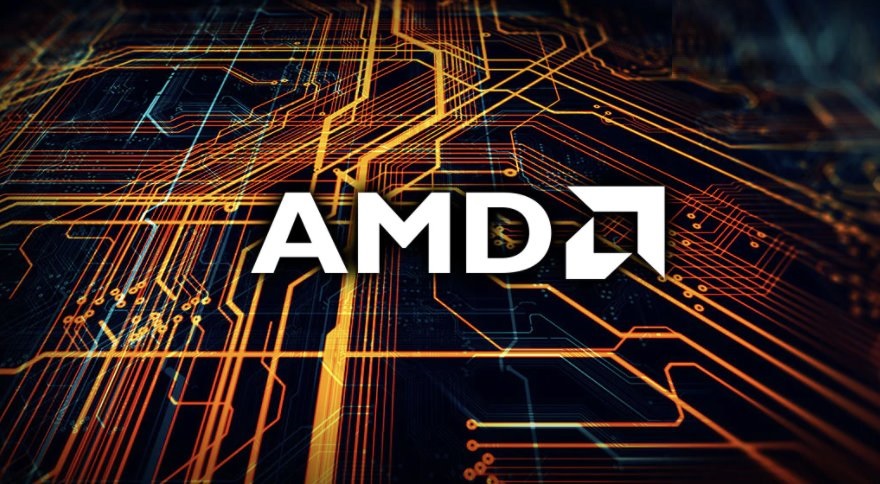 Despite the fact that graphics card supplies are relatively back to normal now, people are still finding themselves reluctant to actually spend the money on an upgrade. There are, of course, various reasons for this. – A key one obviously lies in the fact that with overall household costs going up, people are finding themselves with significantly less disposable income than they once had. Additionally, with next-gen GPU models just around the corner from AMD, and with Nvidia still yet to release its lower and mid-tier 40XX cards, people are understandably worried about the pitfalls of buying now and regretting later.
Without a doubt, however, one of the biggest obstacles at the moment is that current-gen prices are simply not falling as fast as either A) They should be, or B) People think they should. – Following reports from earlier this month, however, it did seem that in terms of current-gen discounts, the AMD Radeon RX 6900XT was the one seeing the most notable movement with many retailers starting to list it for around $700 (give or take).
And following a fresh report via Videocardz, it seems that this trend is continuing as many AMD 6900 XT's are now getting spotted on sale for figures as low as $669.99. – A figure which, at least in theory, makes it arguable one of the most tempting options currently on the market.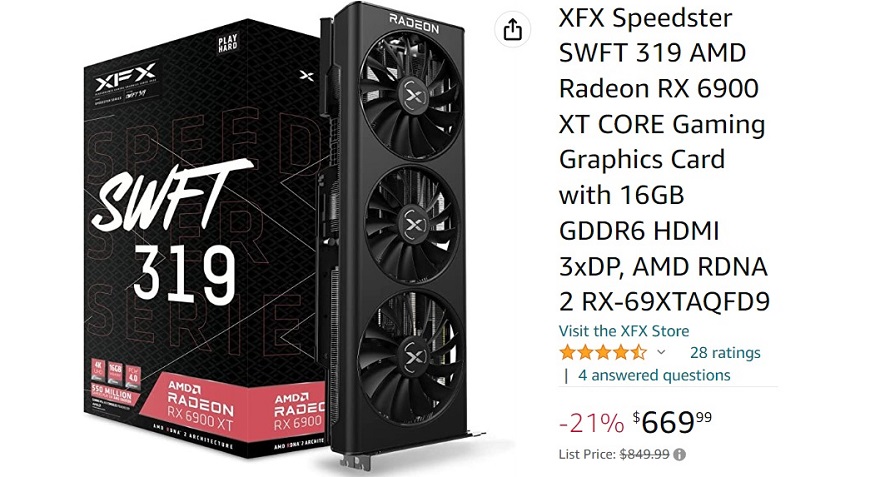 AMD Radeon RX 6900 XT
Some of the biggest discounts are, perhaps surprisingly, getting mostly seen on custom AIB models rather than AMD's own 6900 XT reference design. – With that being said, however, many North American retailers have now seemingly dropped the cost of the graphics card to below $700, and, as noted above, even as low as $669 in some instances.
What about the rest of the world though? Well, while the discounts are not quite as strong in other regions, since we last reported on the subject we're already seeing AMD 6900 XT's available for under £700 (a circa £30-£50 drop in just two weeks). And given that these are, again, custom models, this certainly seems to make it a tempting option when compared to the Nvidia 3080 which isn't only its closest performance rival, but more so the fact that AIB partner models of that particular GPU are still costing around (or at least) £800.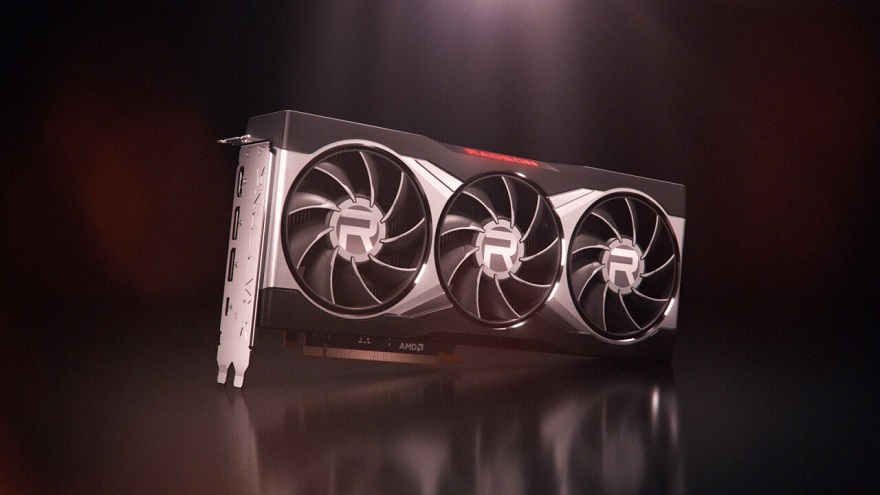 What Do We Think?
At the moment, presuming you have a reasonably solid budget, while the AMD Radeon RX 6900 XT isn't perhaps the most attractive option you may have, it is, if nothing else, the one GPU that is seeing the most notable retail price cuts. – Admittedly though, given all the aforementioned issues above, it is still more than a little difficult to feel like it's 'right' to pull the trigger on a purchase just yet.
It does still feel like waiting until the new year seems like the best idea at the moment. – If you are, however, desperate for an upgrade, then while it might not necessarily be what you were planning on, the 6900 XT does seem to be the only GPU getting a notable amount of cash knocked off it!
What do you think? – Let us know in the comments!