AMD Releases Radeon Software 18.3.3 Optional Drivers
---
---
---
Samuel Wan / 5 years ago

AMD Practically Pushing Out Weekly Drivers
Over the past month or so, AMD has gone crazy with their driver releases. So far, the company has released a new Radeon Software driver every week or so. Just last week, we received release 18.3.2. Just about a week later today, we now have the new Adrenalin Edition 18.3.3 beta, optional drivers. The new driver brings support for a number of games as well as providing a number of fixed issues. Luckily, the list of known issues has not changed.
The new titles getting support this time around are Sea of Thieves and A Way Out. It is good to see AMD providing support for non-mainstream AAA titles. The other main area of support is for Vulkan 1.1. The new API from the Khronos group offers increased parallelization which should help multi-GPU. It also provides developers more tools to make DRM restrictive. Vulkan 1.1 was released earlier in the month.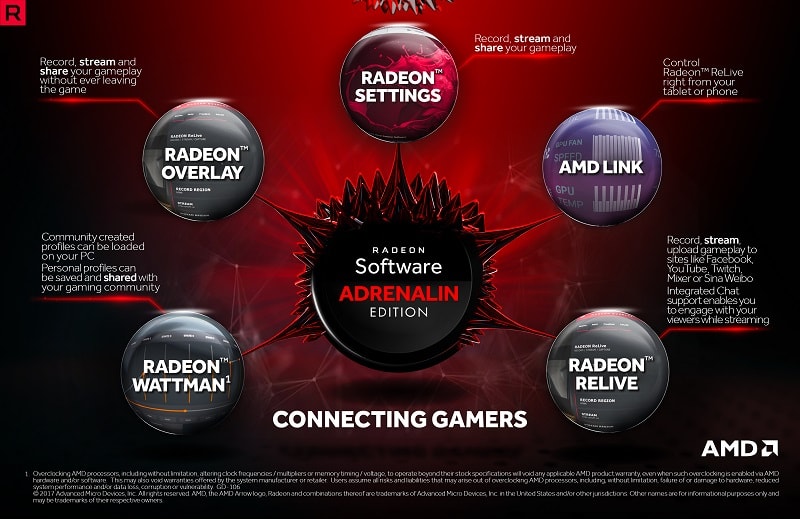 No Movement On Old Known Issues
In terms of fixed issues, Radeon ReLive gets a fix for audio distortion. Forza Motorsport 7 gets a stutter fix, while Final Fantasy XV and Star Wars Battlefront 2 resolve issues with multi GPU systems in flickering and system hand respectively. In terms of known issues, there have been no changes at all. It looks like the driver team may be too busy with other bugs to get to work on older ones. Hopefully, we will get a fix next month.
With such quick-fire drivers, AMD has really stepped up their support game. Long gone are the days of months without new drivers from AMD. The trend for release days drivers are great and the expansion beyond just major titles is even better. Hopefully, this trend will continue on and catch even more titles. All that's left then is to address the list of known issues and stop them from rolling over all the time. You can find the full release notes and download links here.
Support eTeknix.com
By supporting eTeknix, you help us grow and continue to bring you the latest news, reviews, and competitions. Follow us on Facebook and Twitter to keep up with the latest technology, share your favourite articles, chat with the team and more. Also check out eTeknix YouTube, where you'll find our latest video reviews, event coverage and features in 4K!
Check out our Latest Video