AMD Releases More Raven Ridge Desktop and Mobile APUs
---
---
---
Samuel Wan / 3 years ago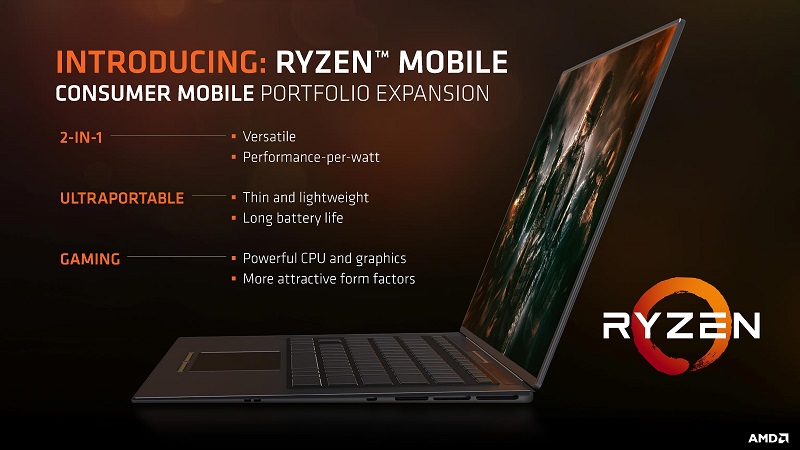 At the same time, AMD announced an update to Zen, they also revealed more information from the graphics side. AMD's graphics options have long been highly anticipated in recent months. As promised, the company is ready to bring their long-awaited APUs and new mobile GPUs to the market. On top of the new launches, we now have more information about the roadmap. Overall, AMD is painting a rosy picture.

The biggest news is that Raven Ridge APUs will be in desktops shortly. Ryzen desktop APUs will become available on February 12th next month. Raven Ridge combines Zen based CPUs with a Vega based iGPU. We have the Ryzen 5 2400G with 4 cores and 8 threads and Ryzen 3 2200G 4 cores 4 threads. This should offer a potent budget gaming option and even hit mainstream performance. AMD's APUs have been on the cusp of offering mainstream performance without a dGPU, it just might happen this time.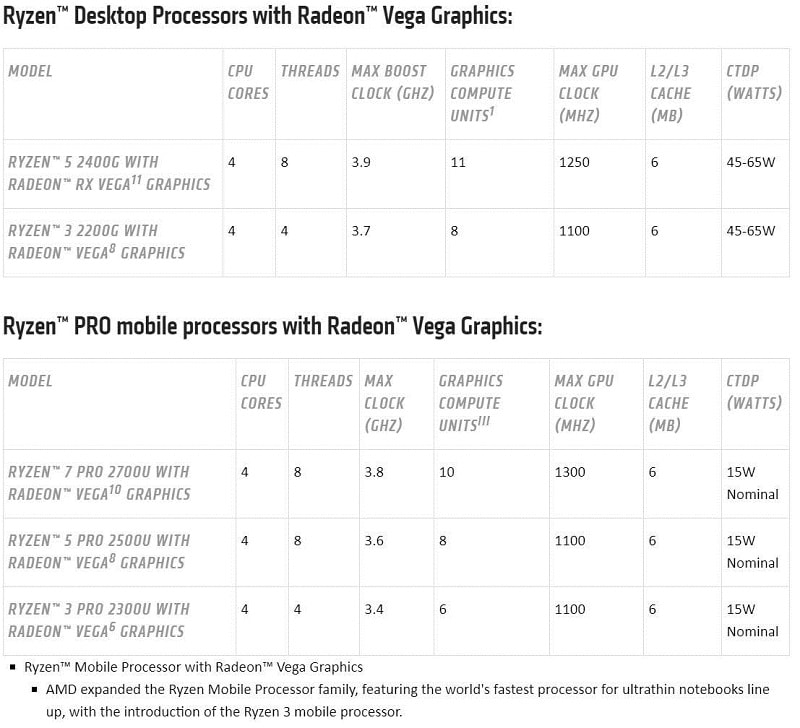 AMD Releases Raven Ridge Ryzen 3 Mobile APUs
Furthermore, AMD is releasing more mobile products. The first release is a series of new Ryzen 3 mobile APUs targetted at the low end. Ryzen 5 sits pretty high in performance with 4 cores and 8 threads. Ryzen 3 is more affordable at either 2 cores 4 threads or 4 cores 4 threads for the 2200U and 2300U respectively. We also have Vega mGPUs with HBM2 arriving in a compact platform. Ryzen 3 mobile is already available while Vega mGPUs will have to wait until Q2.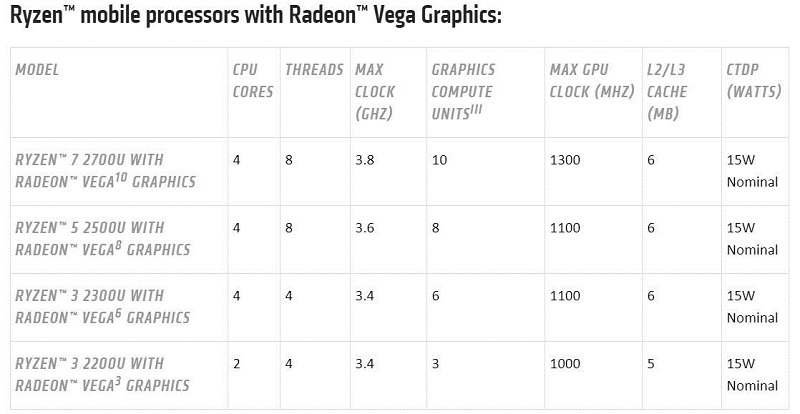 Finally, beyond the consumer segment, AMD is releasing Ryzen Pro Mobile APUs as well. This brings the Ryzen PRO lineup to the mobile space, which is more lacking in professional options. This has a good chance seizing marketshare from Intel as more "professionals" transition to mobile devices. Overall, the lineup looks strong as Zen and Vega make their way into more markets. Hopefully, AMD will be able to keep up supply and OEMs pick up their products