AMD Releases the Radeon RX 5600 XT for $279
---
---
---
Mike Sanders / 3 years ago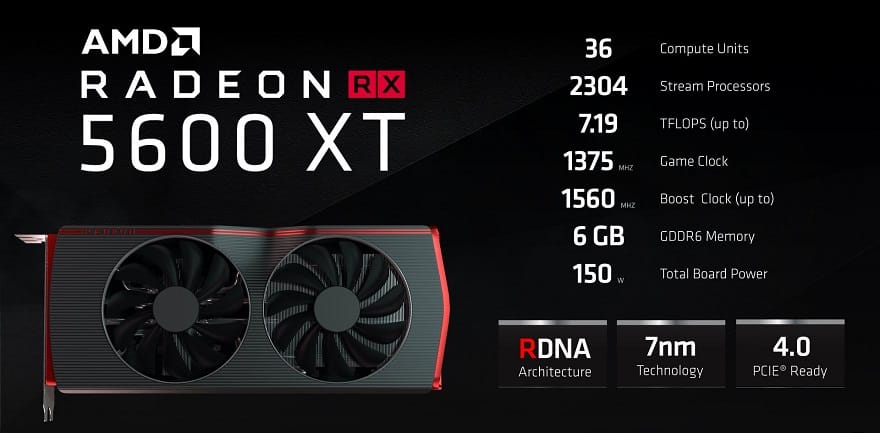 Well, January 21st is here and as AMD promised us back in CES 2020 earlier this month, we have a brand new graphics card hitting the market. Namely, the Radeon RX 5600 XT.
With a lot of speculation surrounding this graphics card and performance, we will shortly be furnishing you with some reviews of the samples we have. So be sure to check our social media and website for those!
In a report via Videocardz, however, the formal announcement has come with a little surprise. Despite AMD originally stating a $299 launch price, it seems that they have now dropped this to $279.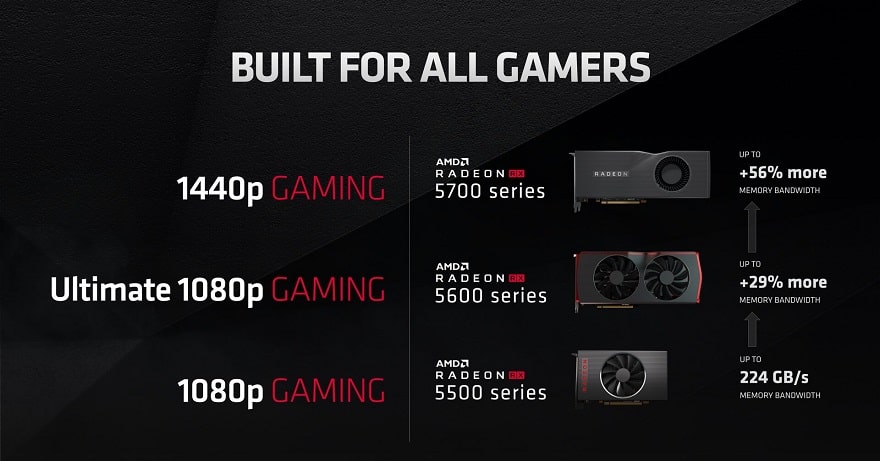 AMD Drops the 5600 XT Price on Launch Day
The price drop, if we're being honest, isn't entirely surprising. For example, we've already seen Nvidia respond with the KO courtesy of EVGA and, in addition to that, we've also seen 2060 prices coming down by around £20-£30 in the last week.
With the 11th-hour release of an update for the GPU BIOS, offering the 5600 XT much faster clock speeds than initially revealed, however, we did wonder whether AMD would stick with the $299. It is, however, now confirmed. Reference models will retail at $279.99.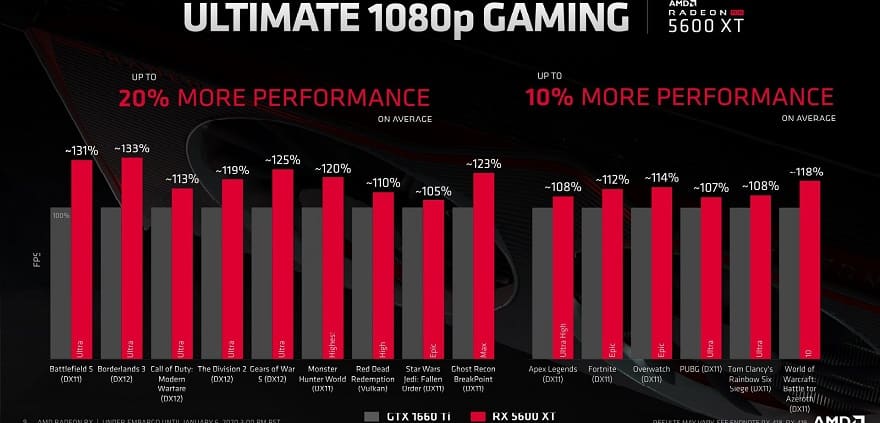 Will This Be Enough?
With AMD effectively trying to catch up to Nvidia's graphics card alternatives, Team Green does have the advantage in that they can simply drop prices to attempt to make the Red releases seem relatively redundant.
With the 5600 XT having 2304 Stream Processors, however, (exactly the same as the 5700 Non-XT) Nvidia might find this one a little bit more difficult to price out as, based on this, it should offer a pretty decent punch.
Of course, the $279 figure from AMD will only apply to the reference models. So you can expect AIB partners and their respective tweaked designs to cost a little more. It does, however, make things a little bit more murky in terms of what the 5600 XT will be comparative to now. Especially with the aforementioned late in the day performance boost!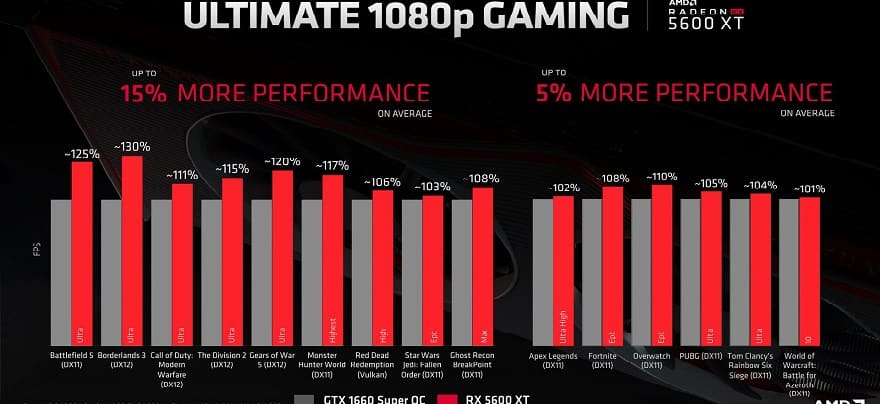 Where Can I Learn More?
We will be releasing reviews of our current 5600 XT samples in literally the next few hours. So be sure to keep checking out our website and social media platforms to find out just how good these are under our benchmarking tests!
If you are in the market for an inexpensive GPU upgrade, however, the 5600 XT has certainly just become a lot more interesting!
What do you think? Are you surprised by the price drop? – Let us know in the comments!