AMD Richland APUs Pictured, Arriving In June
---
---
---
Ryan Martin / 8 years ago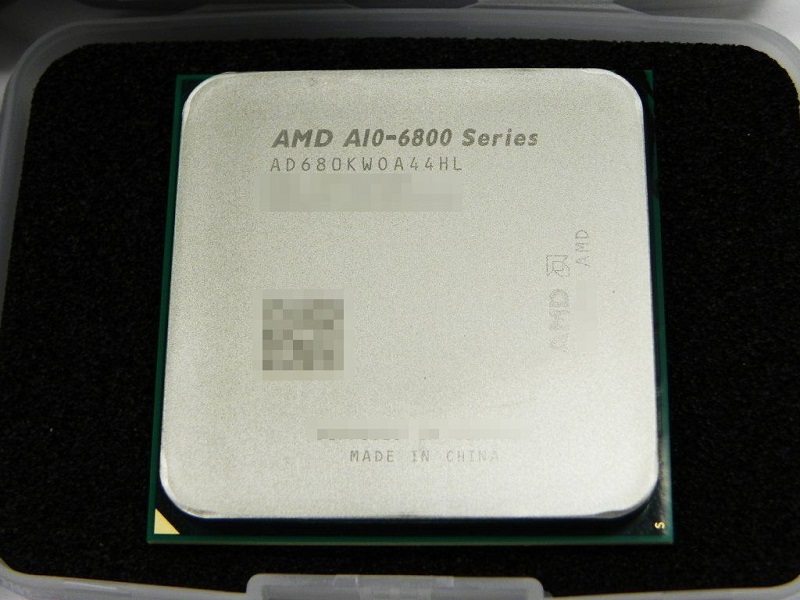 AMD's next generation of accelerated processing units (APUs), codename Richland, are set to arrive this June. In the run up to their release next month they have been pictured by the media. The three models in question are the AMD A10 6800K, A10 6700 and A4 4400, which will be among the first three to get released. The A10 6800K, part number AD680KWOA44HL, features four Piledriver cores with a 4.1GHz stock clock and 4.4GHz maximum turbo mode frequency. The AMD A10 6800K features HD 8670D graphics clocked at 844MHz, the A10 6800K also features an unlocked base clock multiplier.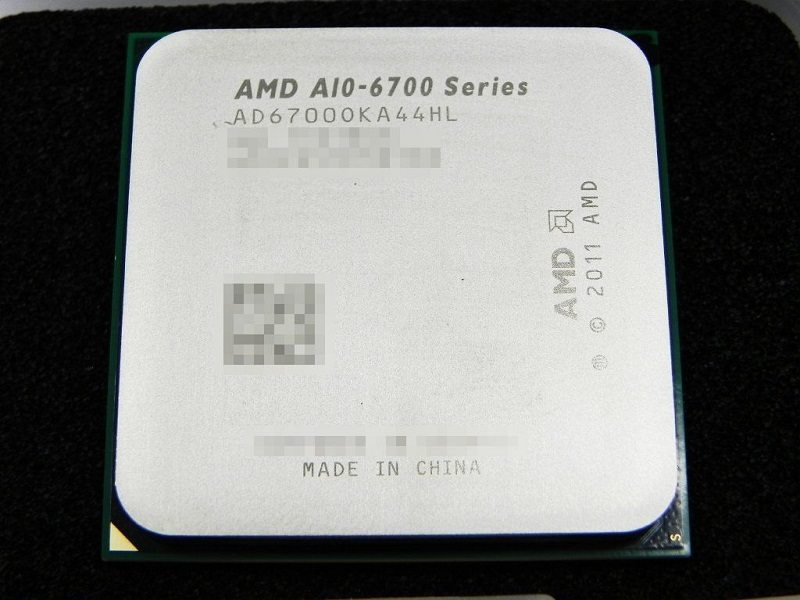 The AMD A10 6700, part number AD6700OKA44HL, features the same HD 8670D graphics core clocked at 844MHz with four Piledriver cores at 3.7GHz stock and 4.3GHz maximum Turbo mode frequency. The A10 6700 features a locked base clock multiplier.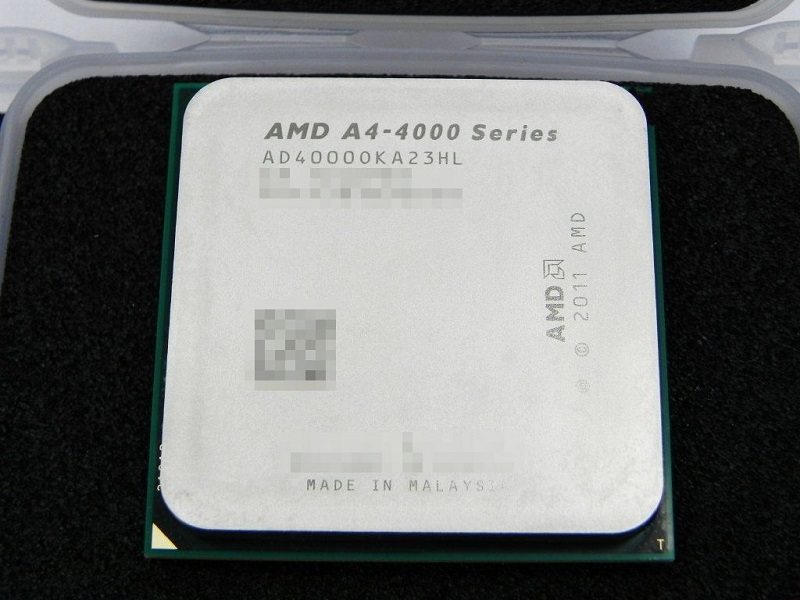 The AMD A4 4400, part number AD4400OKA23HL, is AMD's Richland APU entry level model. It features AMD Radeon HD 8370D graphics and two Piledriver cores at 3.7GHz stock clock speed with a turbo up to 3.9GHz Turbo mode. The A4 4400 also features a locked base clock multiplier.
As far as the physical design goes you can clearly see above that nothing has changed, with the AMD Richland APUs looking identical to FM1 Llano, FM2 Trinity and AM3+ socket CPU. AMD Richland APUs will be backwards compatible with the FM2 socket, except they may require a BIOS update to function properly on older chipset motherboards.
It is believed that most retailers and media publications already have their hands on Richland APUs for the June release which will probably use Computex 2013 as a launch platform . Are you excited for AMD's Richland release? Will you be buying a Richland APU?